Super Mario plays a lot of sports. He hosts parties. He even races go karts at unsafe speeds and beats the tar out of his friends for fun. The best part about all of these hobbies is that most of them have made for some super fun video games. The baseball one is kind of bad, but… well, it's baseball. There's only so much you can do with baseball.
There are still a lot of sports out there that haven't seen the Mario treatment, or at least been featured as a single, solo video game project. At the same time, there are probably a few really lame sports that not even Nintendo magic could salvage. So, our boy Mario should probably just not even bother.
Check out this list of sports that would make for cool Mario games, and a few that probably wouldn't.
Football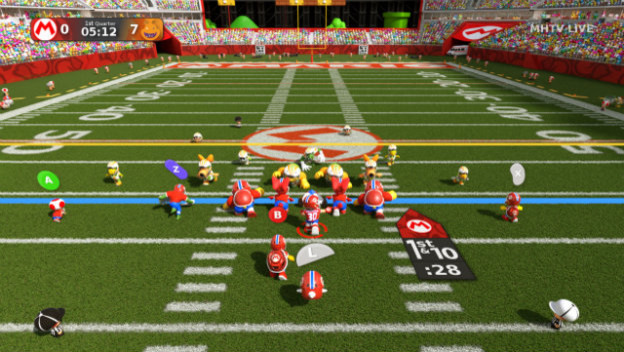 Frankly it's pretty wild that after all these years, an American footbal game starring the Super Mario family has never happened. It's such a ubiquitous sport and, considering everything else Mario has done, it would only make sense to try to tap into that sweet Madden money. The reason why is probably simple, and more to do with the fact that American football is really only cool in America. But hey, this really intricate mockup created by Reddit user SyBro is super cool. I mean it basically looks like Madden , but it's a nice mockup.
Hockey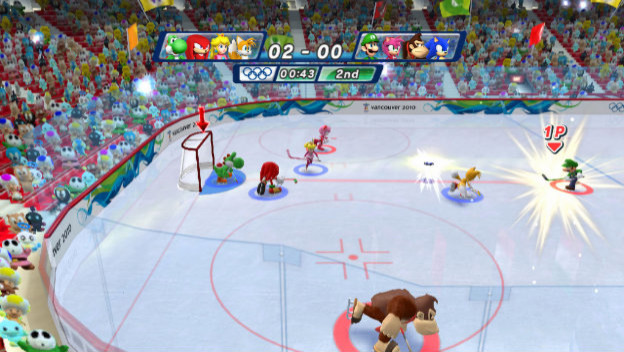 As this screenshot shows us, Mario has actually hit the ice before. But this is a screenshot from one of those Mario & Sonic Olympics games, and those are a bunch of wildly inconsistent minigame collections. Ice Hockey on the NES is one of the best sports games of all time, and with things like the Threes and Ones modes in EA's NHL series showing hockey games can be silly and fun, the prospect of a full-on Mario hockey game is thoroughly entic(e)ing.
Lacrosse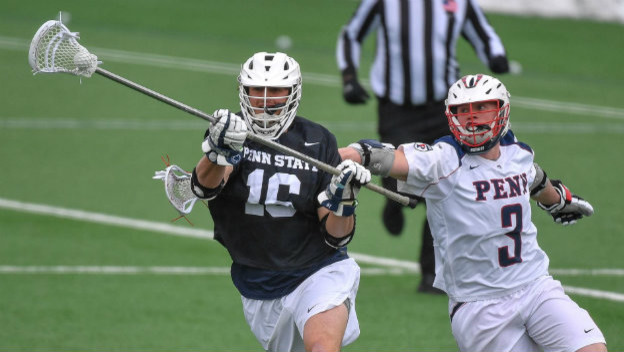 Here's one for the "no" column. I'm not really sure how lacrosse became a thing, but whenever I see it in action, the word "affluenza" immediately comes to mind. Lacrosse is a sport for people who want to be cool. Whether or not they succeed has nothing to do with it. It's just sort of another "move the ball down the field" sport, but there are sticks too, I guess. A Mario variation of lacrosse would take way more effort than neccessary to make a cool game, simply because the source material is weak.
Mario MMA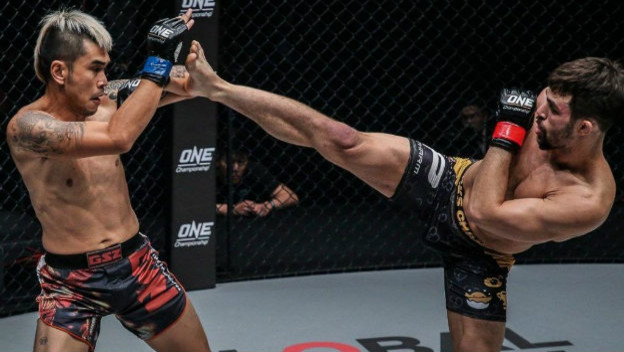 Look, obviously, Super Smash Bros . exists. There's also Punch-Out!! and even the various RPG games in the Mario universe. The man is no stranger to physical violence, even in the happy-go-lucky world of the Mushroom Kingdom. But there's something about the idea of Mario tackling his decades-long companions down to the mat, in the octagon, and forcing them to tap for mercy with a submission hold that really doesn't sit well with me. Donkey Kong stretching someone out with an armbar sounds too sick for school, but some of the bouncier characters engaging in serious martial arts just really makes me uncomfortable. Someone could get hurt!
Polo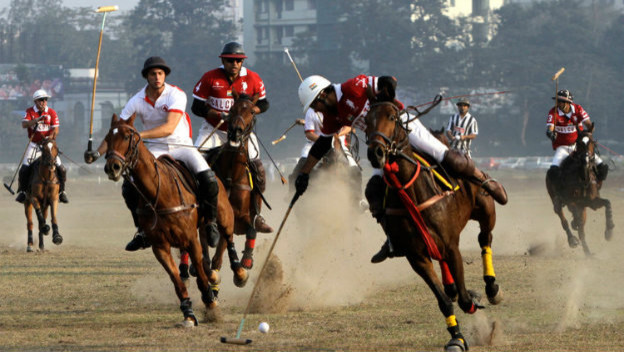 Polo is like what happens to Lacrosse when it trades in keg ragers for a cheap suit and a tie. Polo is the bougiest sport in the world, and I have never engaged in an adjacent conversation without instantly hating the person who brought it up. Mario and pals donning those ridiculous "ooooo look at how wealthy I am, Reginald" hats and batting a ball around on horseback would probably make me vomit in my mouth the second I saw it. Luckily, Mario is a hero of the working class and would never cross the picket line, especially in such an egregious fashion. Perhaps, however, a Wario-driven Polo title could be an idea with potential.
Roller Derby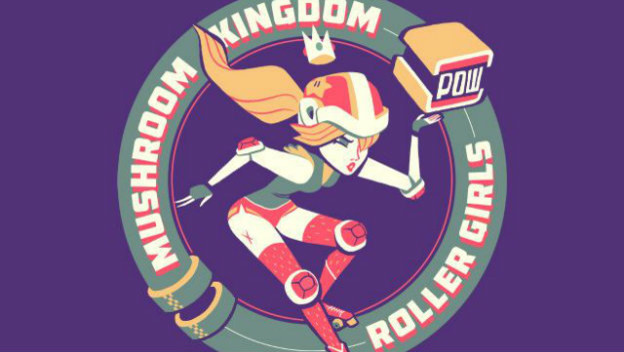 With Ubisoft's upcoming Roller Champions , we could very well see the niche, punk rock athleticism of roller derby hit video games in the very near future. But I saw this image from one of those random t-shirt sites, and it made me think about how sick a Super Mario roller derby game could be. The various rink designs, the immediate usefulness of power-ups, and of course all the cool musical affectations would just be perfect. Roller derby is just very good, okay?
Skateboarding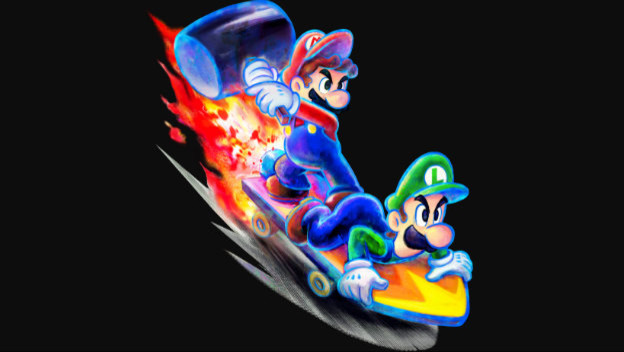 With the Tony Hawk Pro Skater series officially dead and EA's whole thing being uncertain, a new king of the half-pipe needs to rise. That king could easily be Mario with a skateboarding game inspired by the greats, but featuring wacky power-ups and game modes (and shameless Nintendo self-reference). It would be awesome. While skateboarding as a video game concept does admittedly feel dated, those games were as popular as they were for a reason. And, with the inherent silliness and disregard for human reality that comes with the Super Mario IP, well, we could have a fantastical skater on our hands.
Slamball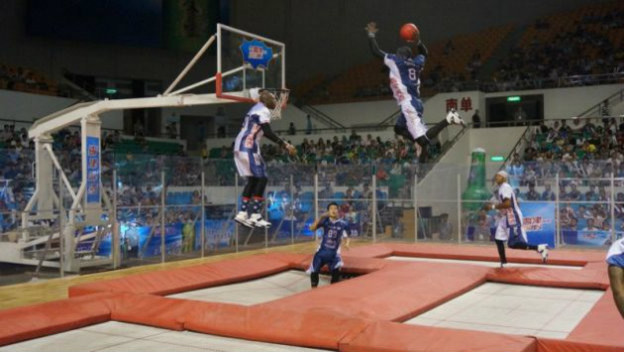 I don't make the rules. Slamball is the greatest sport in the history of mankind, and it is an actual tragedy that nobody ever acknowledges it existed. Deep reverence for the ancient art of basketball with trampolines is required by law, and I will be informing the authorities if I catch anyone suggesting otherwise.
Also, while I already know Mario Hoops was a thing (that game was legit by the way), there should totally be a Super Mario Slamball video game. Mario already has ups, and has quite a reputation for it based on his NBA Street career (and lots of Mario RPG NPC edialogue), so adding trampolines into the mix could make for a new kind of Nintendo spectacle.
Strongest Man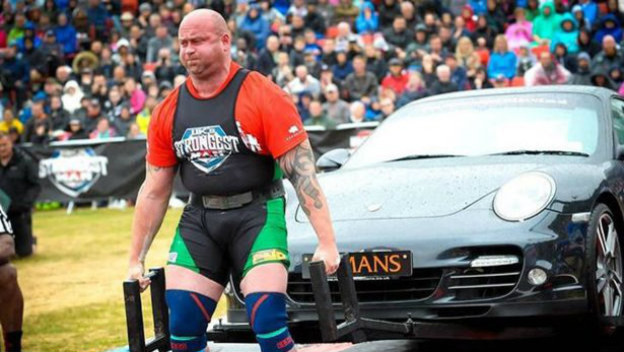 I respect the people who tirelessly grind to achieve greatness in the Strongest Man competitions around the world. These tasks are ludicrous, and seeing human beings move inhumanly heavy objects for sport is beyond fascinating. That being said, all I can think of here is Wario wearing skin-tight rash protection gear, red-faced and sweaty, pulling a truck across a field (and probably farting profusely) and making agonized "waaaaah" noises the whole time. All that while the player is presumably mashing a button or something to that effect. No thanks–Mario and company should stick to the snappier sports.
Wrestling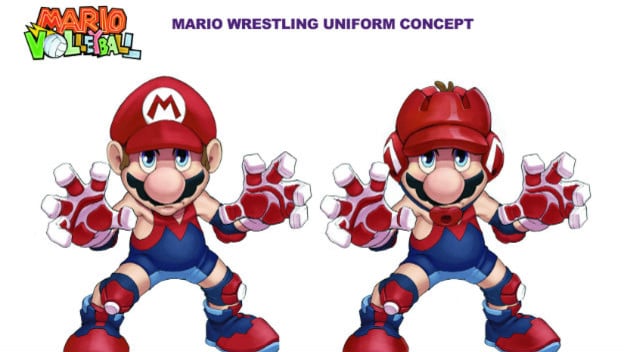 This one gets the top spot on the list, because we almost had it. Mario and friends hitting each other with body slams and frog splashes was so close to being a real game, you can look up test footage on YouTube.
The developers of Super Mario Strikers (my personal favorite Mario sports game), were working on a bizarre hybrid of pro wrestling and volleyball featuring all the Super Mario crew in goofy-looking wrestling garb. So while I still don't really understand how volleyball and pro wrestling come together, I sure as heck wanted to figure it out by playing this freakin' game.
Alas, Nintendo wasn't into it for some reason, and the project faded away into the world of monetized enthusiast content. Thanks to Incineroar in Super Smash Bros. Ultimate, we still get to know what Mario taking a suplex bump looks like, but it isn't quite the same as an actual wrestling game.