Overall, I'd count 2014 as a pretty good year for gaming. Yes there were countless technical snafus that seemed to plague one title after another, but for the most part the last 12 months were pretty damn great. We got a feel for where the next-gen is headed and enjoyed several AAA releases that many are still enjoying to this day. So while it might be sad to say goodbye to yet another chapter in our history, let's look ahead to what the New Year will bring in 2015 and beyond! Grab some eggnog for sippin', because CheatCC is bringing to you it's "Most Anticipated" list of what lies on the horizon.
Crackdown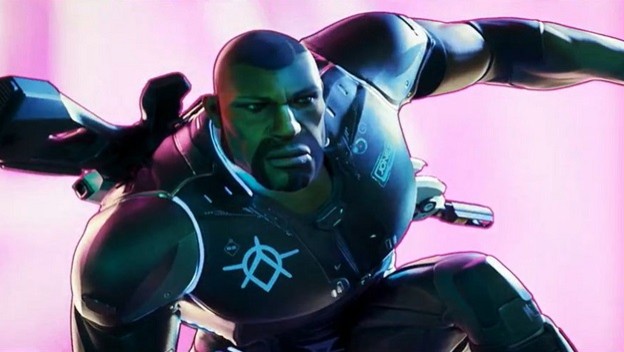 A new beginning sees the industry reaching back into its past for inspiration, as the recent Crackdown trailer looks like a blast (and I really do mean blast). Fans of the original will instantly recognize the familiar over-the-top flare, now combined with an insanely destructible city. If you liked Sunset Overdrive , you'll like the new Crackdown .
Star Wars: Battlefront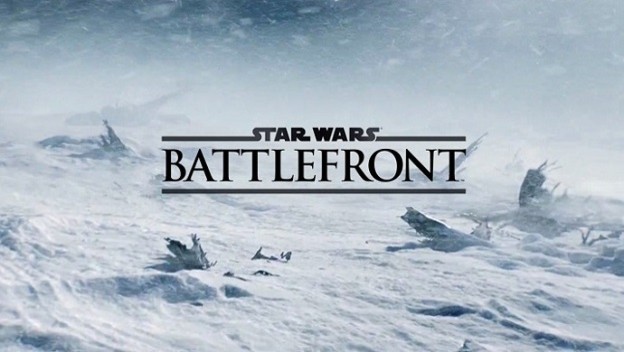 If you're a fanboy like me, you've got a ton of Star Wars related goodies to look forward to in the future. Aside from the epic-ness that Episode VII will be, we're also in for another entry in the Battlefront franchise. This series has been known for its expansiveness in the past, so I almost can't wait to see what new doors will be opened via our technological advancements in hardware.
Splatoon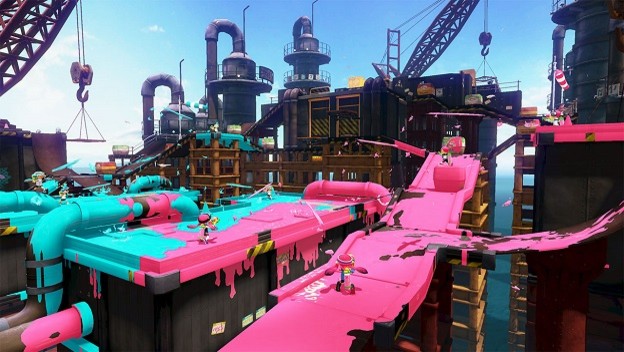 I remember seeing this little gem at E3 and thinking to myself, "…now THERE'S a shooter I wanna' play!" Coming to the Wii U, Splatoon sports a very different twist on the arena-style play found in modern FPS games. By literally covering the map with paint (effectively marking your team's territory) you can swim around the playfield like a fish in a multi-colored stream. Damn it Nintendo! You're so creative, aren't you?
Mortal Kombat X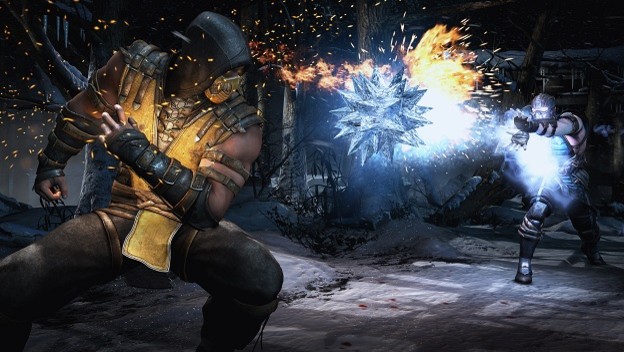 Hitting the next-gen in full force, the sequel to 2011's semi-reboot promises an experience unlike any MK game which has come before it. This chapter will spend only a minimal amount of time dealing with the last title's conclusion before shooting off into a divergent storyline spanning over 25 years into the future! Expect a fresh new batch of characters never before seen to also accompany it as a result.
Homefront: Revolution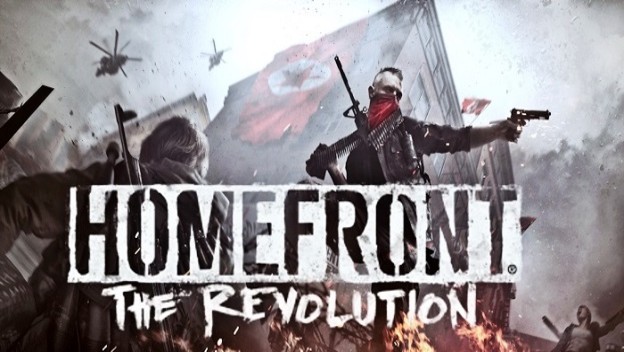 This second outing in the Homefront series comes at quite the opportune moment. The game's depiction of a Korean invasion has a shockingly relevant ring to it, in light of the recent cyber-attacks Sony has faced at the hands of North Korean terrorists (according to recent news reports). Homefront was just a so-so title when originally released, but Revolution looks to up the ante (and the fun) by a variable of 10.
Dead Island 2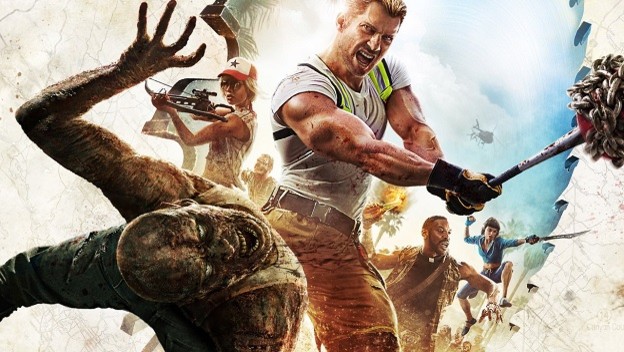 Remember in John Carpenter's Escape From L.A. where an earthquake turns part of the West Coast into a post-apocalyptic wasteland? Take that plot, throw in the undead and you've got Dead Island 2 (more or less). Due to the latest outbreak, the U.S. government has decided to put the entire California region under quarantine. Bad for the unlucky citizens of the state, but good times for us gamers!
Tom Clancy's Rainbow Six: Siege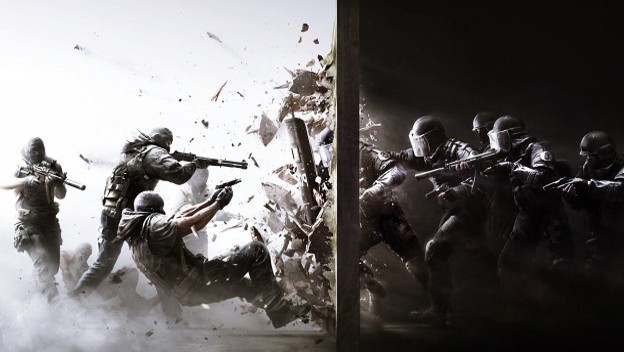 I still remember spending countless nights analyzing my Rainbow Six map screen (pen and paper in hand) trying to plan just the right seige maneuver in order to rescue my hostages without anyone taking a bullet to the head. Unfortunately, those days of finesse and strategy has seemingly been thrown out the window in lieu of close-quarters destruction and high-impact explosives. Oh well… that sounds good too I suppose.
Bloodborne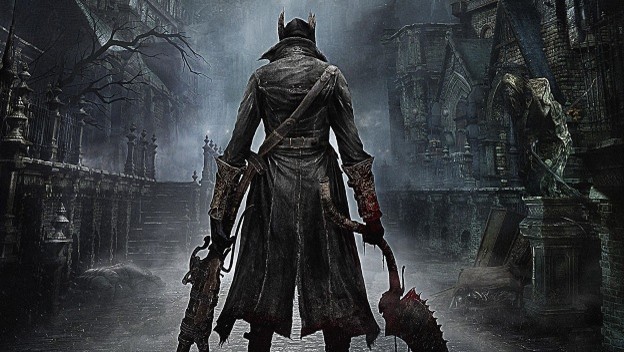 Coming from the team that brought you Dark Souls , I can only imagine the instances of joy action role-playing fans are soon to bask in. Of course, those moments will undoubtedly be followed by swift, soul-crushing bouts of frustration (due to its extremely challenging gameplay). But hey, that's the name of the game, as it'll surely be out for blood right from the jump. In addition, the visuals look stunning and we simply can't wait to get our hands on it.
Dying Light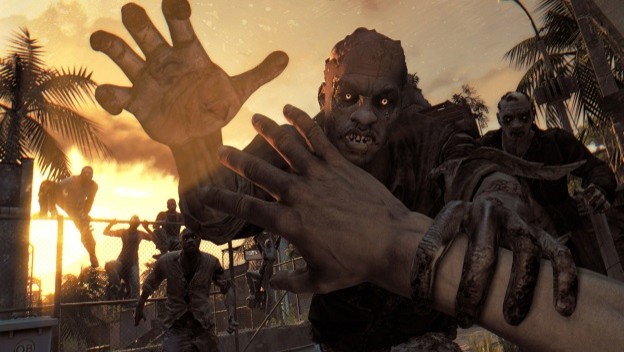 You might role your eyes at the thought of yet another zombie apocalypse title, but don't be so quick to brush Dying Light off. In essence, picking it up nets you two games in one. Its day-to-night cycle will drastically change the dynamic during gameplay. During the day, you'll be able to set traps, scavenge and help survivors more easily, but at night is when the danger really shifts into high gear. Think of it like the zombies have been given a serious power-up… and you're just the n00b who's in over their head.
The Order: 1886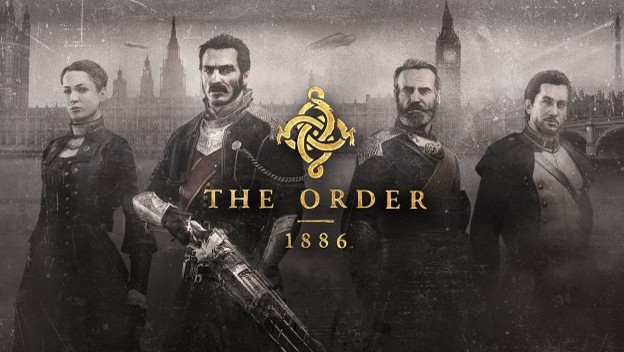 Depicting an ongoing war between humans and a group of half-beast/half-human mutants, The Order takes place in an alternate reality London (where the industrial revolution has happened much earlier than historical records suggest). As a result, players will be immersed in an atmospheric version of the late-1800s, yet still have all the advanced tools and high-tech gadgetry of modern times at their disposal. It's essentially a perfect storm of ass-kickery.
Unnamed Legend of Zelda Project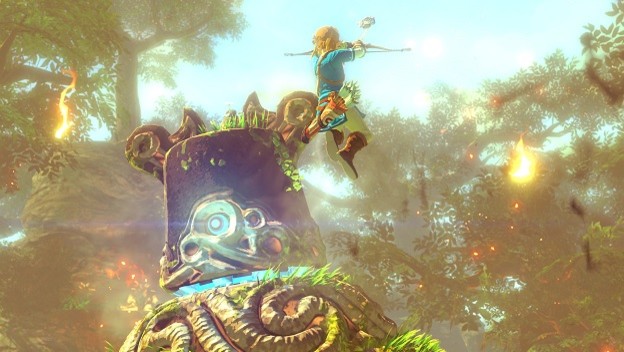 It's difficult for us to speculate exactly what Nintendo has in store for the Legend of Zelda series next, as they've been keeping a pretty tight lid on those details. All we know for sure is it's a new HD title (sporting an open-world feel), it stars everyone's favorite fairy-faced adventurer… and that's about it. I say SOLD ! Shut up and take my money now!
Battlefield Hardline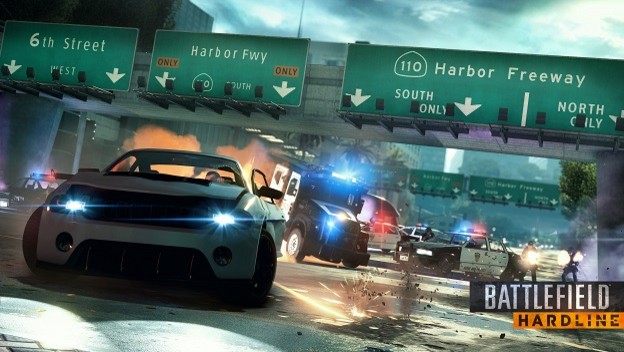 Hardline takes a bit of a departure from its tactical roots, as all the footage we've seen since its reveal has been hyping the upcoming Cops and Robbers mode. One team will attempt to make off with their loot, while the other team is tasked with bringing them down (I'll let you figure out which is which). If all goes well, it should provide a breath of fresh air for this annual FPS release.
Mario Maker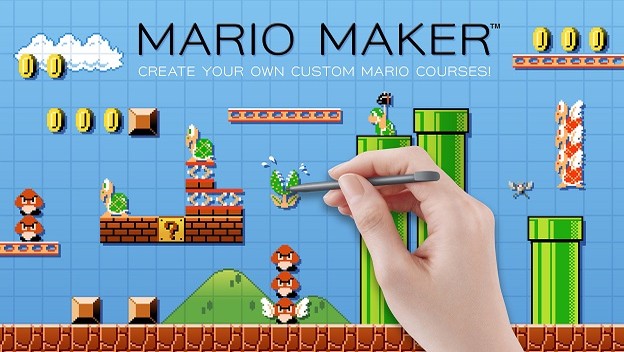 This quaint title is definitely among the most anticipated, but frankly I'm not sure how long it can hold people's attention. Granted the idea of crafting old school 8-bit Mario levels and sharing them with friends is appealing, but I'm still failing to understand where the longevity behind a concept like this factors in. I don't expect it to have a vast shelf-life, but it'll indeed be nice while it lasts.
Rise of the Tomb Raider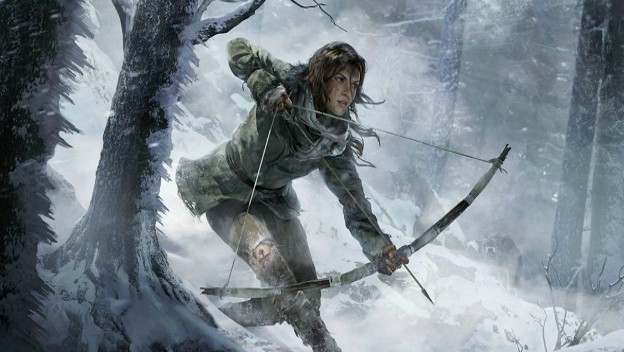 After Mrs. Croft finally got things back on track with her 2013 reboot, our next globe-trotting adventure will take the femme fatale to a myriad of new exotic (and of course dangerous) locations. With the combined power of a killer development team and next-gen tech, Lara has never looked so good (no, not like that you pervs).
The Witcher 3: Wild Hunt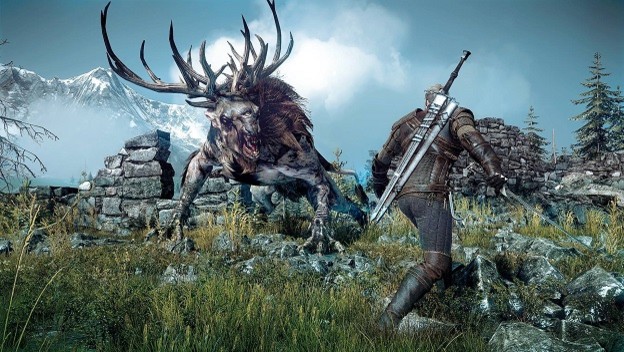 This game only makes the cut due to its recent delay. Originally set for a December release, the launch has now been pushed until May 19th of next year. CD PROJEKT RED's recent stand on free DLC has made them one of my favorite developers as of late, and they've crafted Witcher 3 in a way that gamers unfamiliar with the series can still jump right in and understand what's going on. And did we mention the game looks gorgeous?
No Man's Sky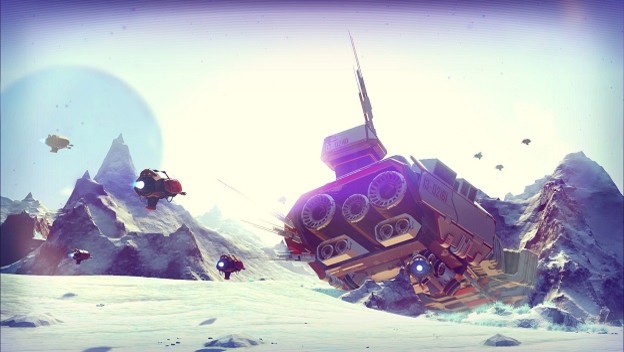 If you're looking for a title that will push the boundaries of typical gaming exploration, No Man's Sky could be just what the space doctor ordered. Players will be capable of upgrading not only their character, but their space ship as well. You'll divide your time between traversing lush planet surfaces and deep ocean depths to engaging in space battles throughout the far reaches of the galaxy. Needless to say, the word sandbox doesn't do its expansive nature justice.
Metal Gear Solid V: The Phantom Pain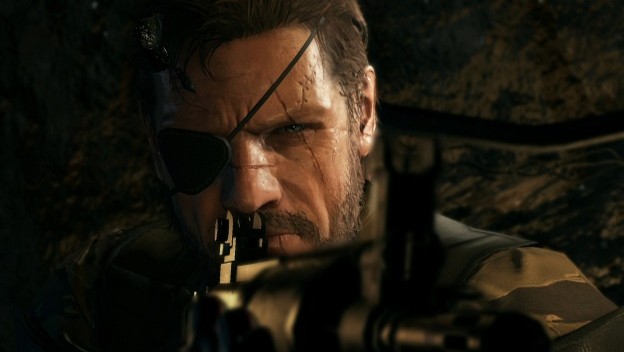 If absence makes the heart grow founder, people should fall head over heels in love with Phantom Pain by the time it's released. Taking everything that makes Solid Snake the stealthy bad-ass he is today and dropping it into a huge open-world environment is why Metal Gear V is likely to become one of the most memorable entries of the entire series. The base-building mechanic also returns, which I'm particularly excited about.
Halo 5: Guardians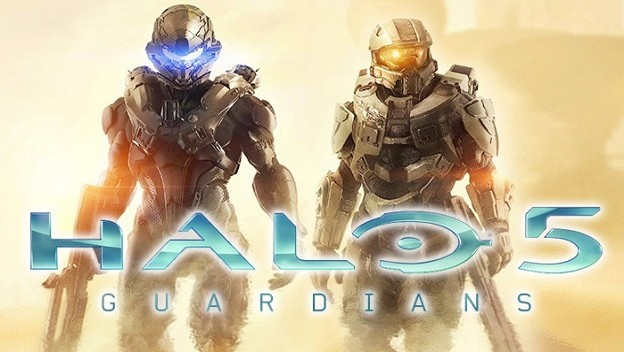 ( WARNING : Halo 4 Spoilers Ahead) To say the fourth installment of the Halo story arch turned things upside down would be an understatement. By the game's conclusion, the proverbial Forerunner genie was let out of the bottle, and your long-time companion Cortana had seemingly passed on to that big mainframe in the sky. Expect a back-to-basics approach regarding Guardians' online play, and the introduction of several new characters that will eventually allow 343 to shift their focus away from Master Chief (something we've suspected for a while now).
Batman: Arkham Night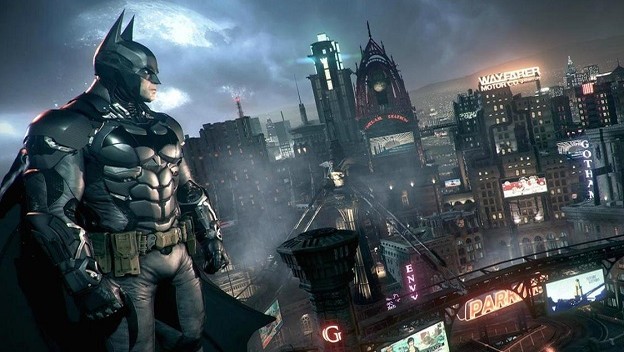 If you're not at least somewhat hyped for the final chapter of the Arkham series coming mid-2015, then there's a chance you've been living under that giant Two-Face coin in the Batcave for the last few months. Closing out this epic quadrilogy (I'm throwing Origins in there for posterity), gamers will get to drive a sweet new version of the Batmobile through the streets of the most fully-realized Gotham City ever created. If I were you, I'd put in for those sick days at work ASAP.
Uncharted 4: A Thief's End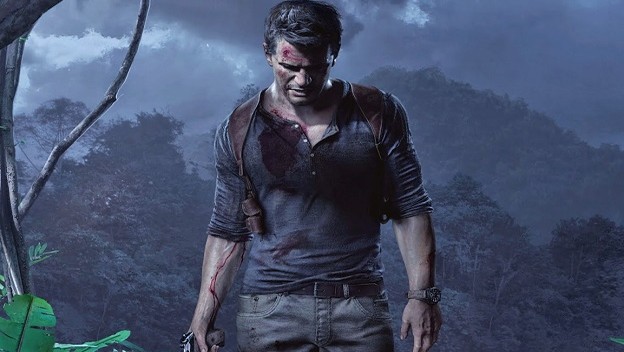 We've tagged along with Nathan Drake on many adventures, as he's just about as close to Indiana Jones in video game form as we'll probably ever get (that's right…I said it Tomb Raider ). Unfortunately, with a subtitle like " Thief's End ," it's hard to be optimistic this isn't our last go 'round together. Based on the footage we saw at Sony's PlayStation Experience a few weeks back, this one looks to be going out on an extremely high note.
I know Christmas isn't technically the official holiday for giving thanks, but this list more than proves we gamers have a lot to be thankful for in the coming year. Our cups runneth over with awesome gaming goodness, as these 20 picks only represent a portion of the delectables waiting right around the corner. If you've not already purchased an Xbox One, PS4 or Wii U, I'd suggest making the investment now. You don't wanna' miss out on all the fun do ya'?