We have already been over what games will unfortunately not be making it to E3 this year . So now let's look at the things we want to see. These are the big name games, events, and tech that have already been confirmed or, at the very least, haven't been unconfirmed by big name studios. All of these games have already been announced in some capacity, and though they may not be officially making an appearance, we can at least hope. We now give you permission to get hyped.
Skylanders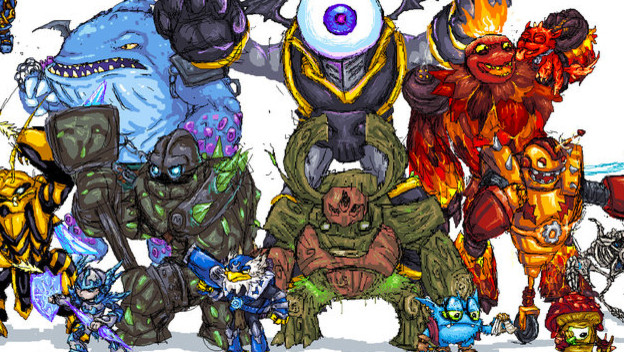 We have always been a fan of the Toys to Life genre, and Skylanders has always lead the charge. We haven't heard a lot about the new Skylanders project this year, and E3 will be our first chance to really see what new gameplay elements Toys for Bob and Activision are adding to the mix this year. Also, it just lets us get excited to add more plastic figures to our collection.
Lego Dimensions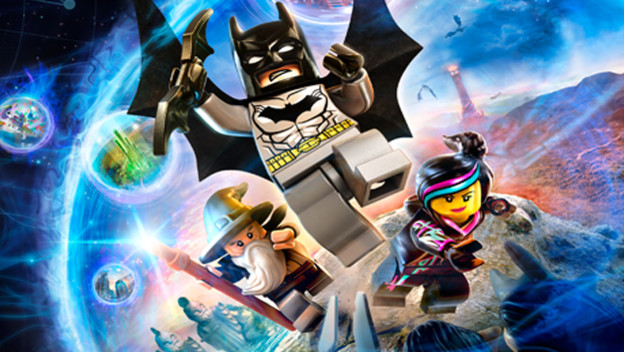 Moreso than Skylanders , we are excited about Lego Dimensions , the first Lego take on Toys to Life. According to the trailer, Lego Dimensions will actually let you build your figures and vehicles before you send them into the game world. Of course, we haven't seen this in action yet, so it could all be smoke and mirrors. At least E3 will let us see it in action and judge for ourselves.
Just Cause 3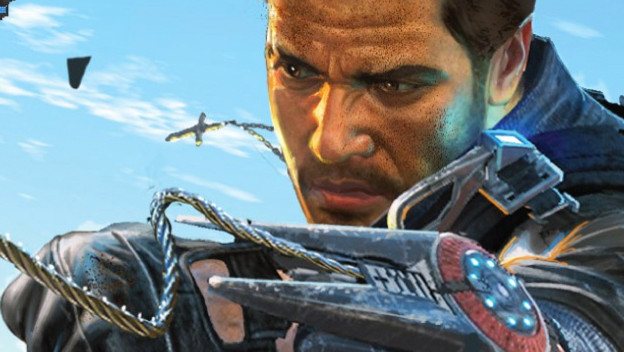 Planes! Explosions! Open world gameplay! Destructible everything! You know exactly what to expect form a Just Cause game, and so you know exactly what to expect form Just Cause 3 . Once again, we have only seen a trailer for this one, but it's rumored to have a fully playable demo at E3 this year. We can't wait to hijack a helicopter with a grappling hook, and cause other miscellaneous destruction.
Gears of War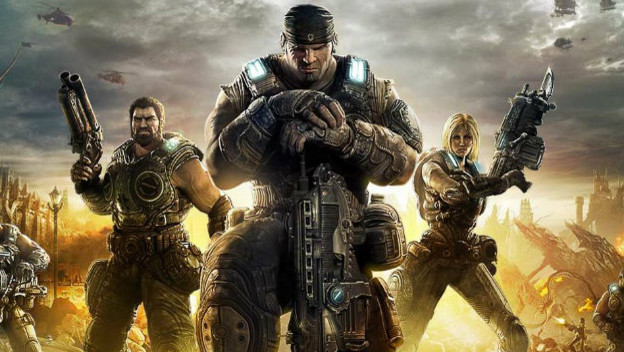 We know that a new Gears of War game is under development, but we basically know nothing about it. The common fan theory is that this game won't feature any of the Gears that we have come to know and love. Instead, we will be introduced to a brand new set of Gears for the next generation of consoles. Microsoft's Phil Spencer has confirmed that work on the game is underway, and we would be surprised if we didn't at least see a trailer at the Microsoft Press Conference, if not a small peak at gameplay at the Microsoft booth.
The Old Press Conferences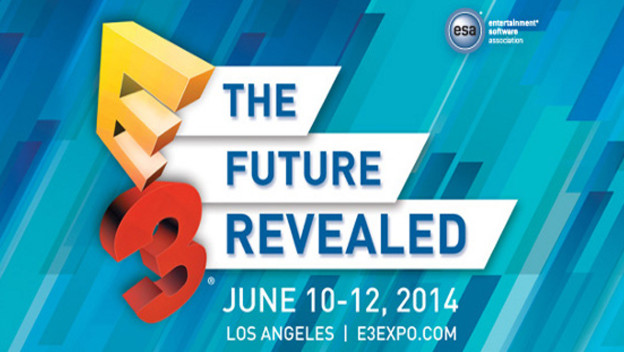 Microsoft, Nintendo, Sony, Ubisoft, and EA will all be showing us their best again this year. All of these press conference regulars will be trying to show off new titles that we absolutely need to try out on the show floor. We can expect big first party titles, returning favorites, and tons of new IP announcements. We can also expect EA to push its Battlefield line hard, Microsoft to sing the praises of its priority titles, Sony to throw every indie title under the sun at us, Nintendo to either completely surprise us or announce something weird like the Vitality Sensor, and Ubisoft to just be the most awkward thing we have seen in months. We love you, Ubisoft.
Doom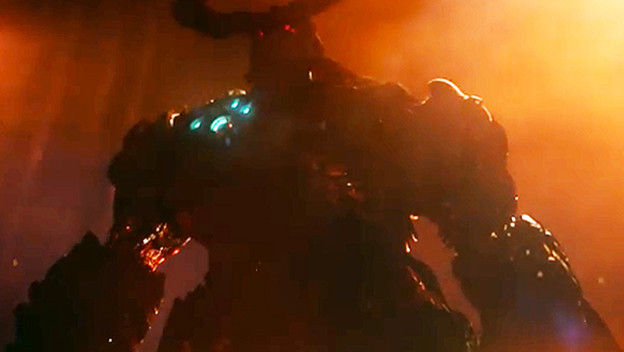 The newest Doom was revealed at Quakecon last year, but there has been little information about it otherwise. Bethesda, however, is holding its own press conference this year, which leads us to believe we will at least see a cinematic trailer, and maybe even a gameplay trailer for this latest edition into the Doom franchise. We all know that nostalgia sells these days, and Bethesda has always known how to push its special brand of nostalgia as hard as it can. It will be so refreshing to get our hands on the BFG again.
Under Night In-Birth EXE:Late[st]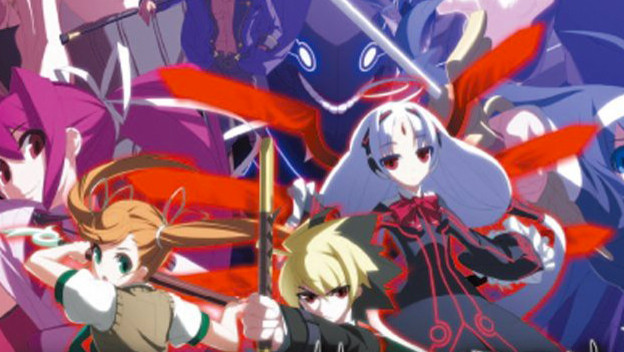 We were big fans of UNIB here at Cheat Code Central, though honestly, we thought this game was going to fade into obscurity. However, now we hear that French Bread and Arc System Works are creating a sequel with new characters, new stages, balance changes, and more. This is one of those games you'll probably see in the concourse hall with a very small line, yet it still manages to get "best fighting game" nominations.
Disney 3.0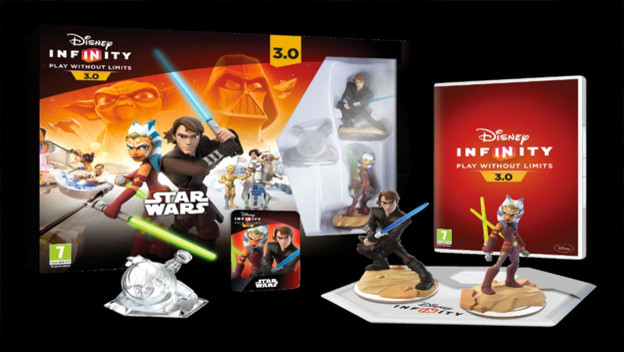 It's more Disney Infinity , with one important change: Star Wars . Who the heck doesn't want to control Yoda or Luke Skywalker in a sandbox world? Disney is still being tight lipped about this, but we are sure they will have it at their booth. The Infinity engine changed quite a bit when Marvel characters joined in Disney Infinity 2.0 , and we are excited to see how it changes once more with the addition of X-Wings and Wookies.
Scalebound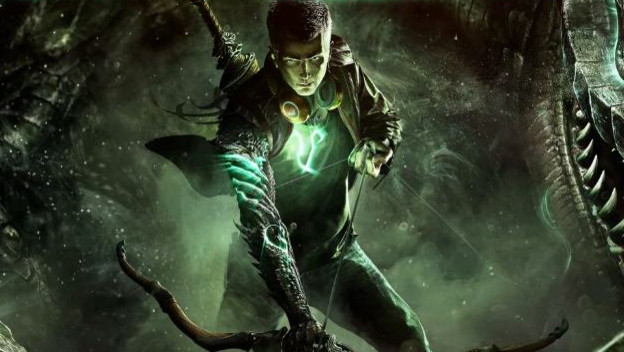 We first saw Scalebound get announced last year. What is it? We have no idea, but we know it has dragons, and that is awesome. Platinum Games has said it will be an epic monster hunting/taming games that combines all your favorite action game elements with RPG elements somewhat along the lines of Monster Hunter . That's more than enough to sell us.
Minecraft: Story Mode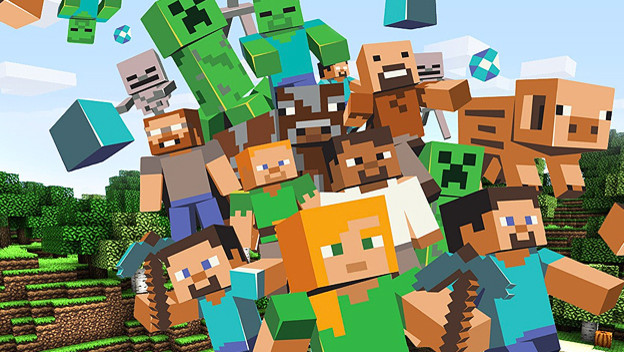 Telltale is working on a lot of projects these days. One of their weirdest is Minecraft: Story Mode , a serious choose your own adventure story about Minecraft . We couldn't make this up if we tried. This was announced several months ago and we haven't seen any trailers or gameplay footage at all, but then again, Telltale is the king of saving their announcements until the last minute.
Tekken 7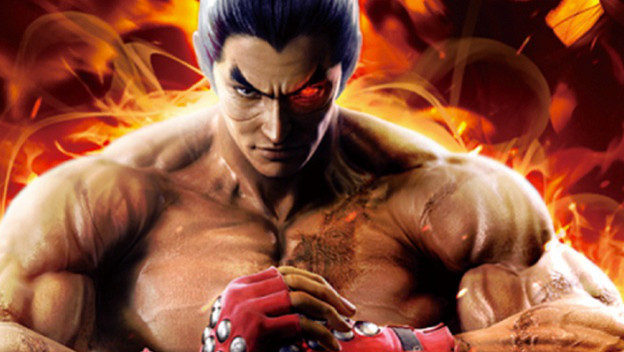 Unlike a lot of other titles on this list, we have a lot of information on Tekken 7 , from new characters, to new mechanics, to new hit states and more. Heck, the game has even shown up in location tests all around Japan. Really, it's everyone outside of Japan that hasn't had their chance to get hands on with the game, and we hope E3 will be our first chance.
Guilty Gear Xrd -REVELATOR-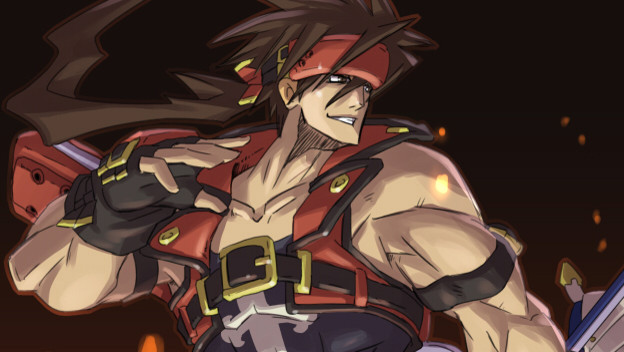 What do you do when you release a fantastic fighting game? Immediately start work on a sequel! Guilty Gear Xrd is expanding itself with this brand new installment featuring at least two new characters, a new easy fighting mode (which is desperately needed for newbies), new challenges, trials, story, and more. The first Location Tests are scheduled to happen on either end of E3, so we hope Arc System Works thinks ahead and brings a cabinet to E3 as well.
Mass Effect 4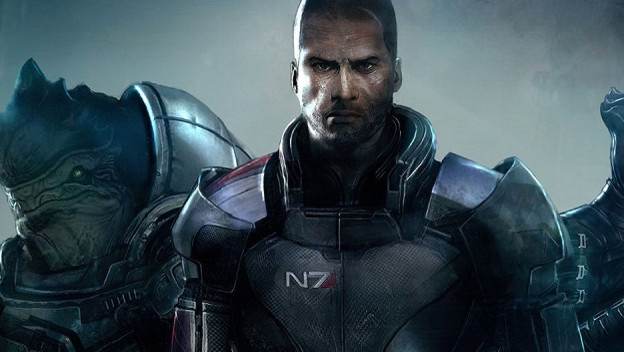 Will Mass Effect be the same without Shepard in it? We have no idea, we haven't seen the game yet. BioWare could basically do whatever it wants with this title. The stars are the limit. For now, all we know is that it exists. It was announced at E3 2014 with nothing other than a title. At the very least, we are hoping to see a trailer at a press conference this year. Come on BioWare. You can share your info with us!
Tales of Zestiria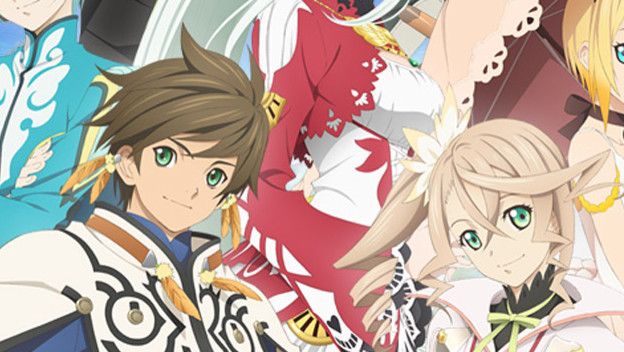 Tales of Zestiria has been out in Japan for a while now, and it looks to be a worthy successor to the Tales JRPG series. It has a lot of interesting systems, such as its character merging battle system, and expanded combo system. We haven't seen many JRPGs come stateside, and we still won't until Final Fantasy XV releases, and even then the game looks to be more of an action title than an actual RPG. It's nice to know the genre is not only not dead, but booming over in Japan. It's just a shame that we have to wait so long to play it.
Fallout 4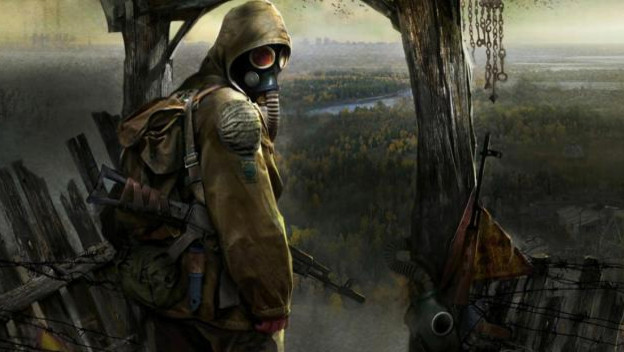 Fallout 4 would be much higher on our list, if it weren't for the fact that it's really more of a rumor than anything else. We still haven't gotten a full confirmation of this game, even though we have heard plenty about it from broken NDAs, rumors, and accidental leaks on foreign sites. But Bethesda is holding its own press conference this year, which means they probably have a ton of new announcements to make, and we can only hope that Fallout 4 is one of them.
The Square-Enix Press Conference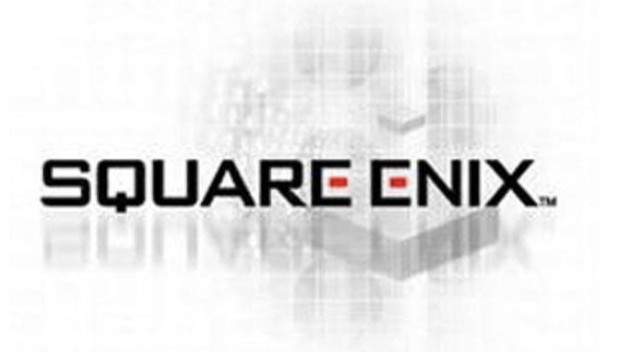 Square-Enix's lineup this year seems pretty small, except for one thing: its new press conference. Square has never held a press conference before. We know that Final Fantasy XV is skipping E3 this year, so what big name titles could they be planning? Kingdom Hearts 3 is a good bet. Rise of the Tomb Raider is another. However, we have a feeling that Square has a whole bunch of unannounced titles up its sleeves. You better be working on another Chrono Trigger , Square! It's been too long.
Telltale's Mega Show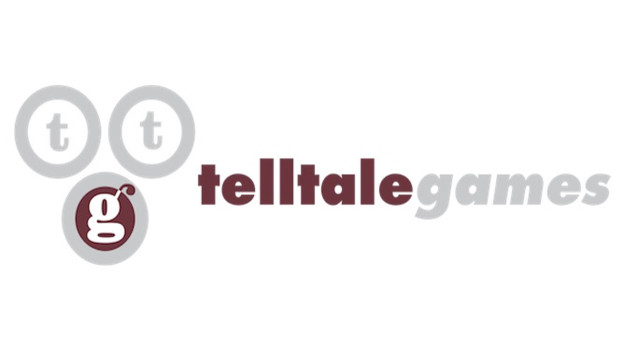 Telltale, the king of cinematic games, is looking to make games even more cinematic these days. They recently announced their mega show initiative, which is looking to combine serial shows like you might binge on Netflix and Telltale-style choose your own adventure gameplay. Mega shows will come out at the same rate TV shows do, but you, the player/watcher, will be able to make decisions that change the way the show turns out. It's still very experimental, and we would like to hear more about it from Telltale themselves.
Titanfall 2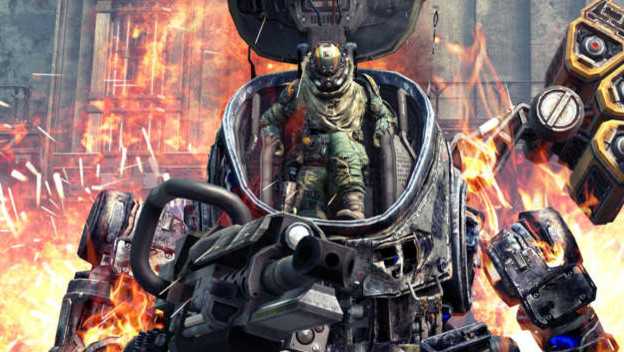 Once again, Titanfall 2 has been announced for some time, but we have heard very little about it outside of the fact that it will be a multiplatform release and that there will be a renewed focus on story this time around. That being said, Titanfall was a hit game, despite its short time in the online spotlight, and with a few expansions on core gameplay concepts, it could easily rival Call of Duty for the king of shooters throne. After all, who doesn't like piloting a giant robot?
Xenoblade Chronicles X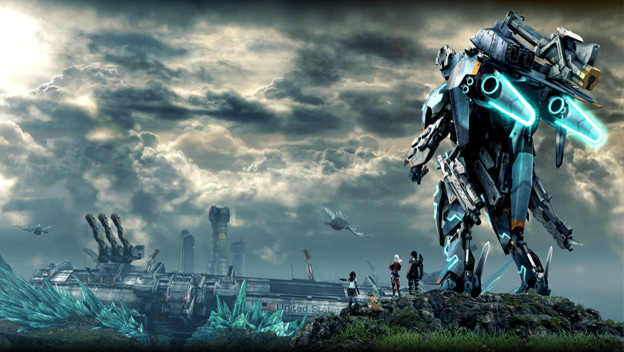 Speaking of giant robots, this is another one of those games that is going to be out in Japan at the time of E3. So at the very least we would like to try out the untranslated version. This spiritual successor to Xenoblade , Xenosaga , and Xenogears once again brings fighting in giant robots to your screen, this time in an action RPG context. It's an epic fight amongst the stars in a convenient JRPG package.
Shin Megami Tensei X Fire Emblem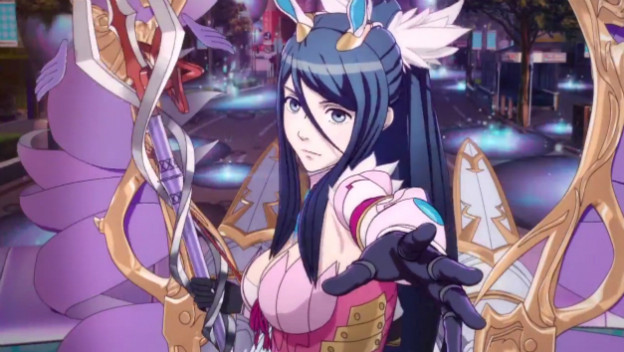 And speaking of JRPGs, Shin Megami Tensei X Fire Emblem is a combination of two of the most popular JRPG franchises outside of Final Fantasy . We have seen a lot of trailers and a lot of screenshots, but we still have no idea how this game will play. Will it be a strategy game? Will it be more like a Persona title? Will I get to go on a date with Marth? God, I hope so.
No Man's Sky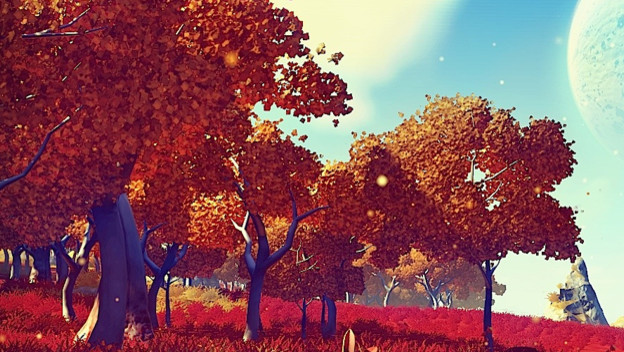 No Man's Sky is a procedurally generated space exploration game that takes place in a universe that is literally too big to explore completely in one man's lifetime. I guess that's what the title is referencing, huh? We have seen a lot of guided tours and trailers, but have not yet gotten the chance to get at this game in a hands-on demo yet. This may be the E3 where we see if this is the real deal, or just a whole lot of procedurally generated hype like Spore .
Mario Maker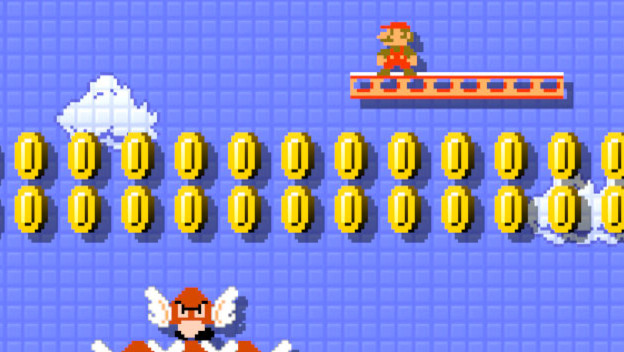 I absolutely cannot wait to try out Mario Maker . When I first got a demo of the game at last year's E3, it was very barebones. All you really got to do was put down some blocks and run through a stage with Mario. Now, there are tons of power-ups you can choose from, many different enemies, a variety of obstacles, and more. As each day goes b,y Mario Maker gets more powerful, allowing gamers to create their own custom 2D Mario stages. If Nintendo gives this enough support, it may be the last 2D Mario they will ever have to make.
Telltale's Marvel Games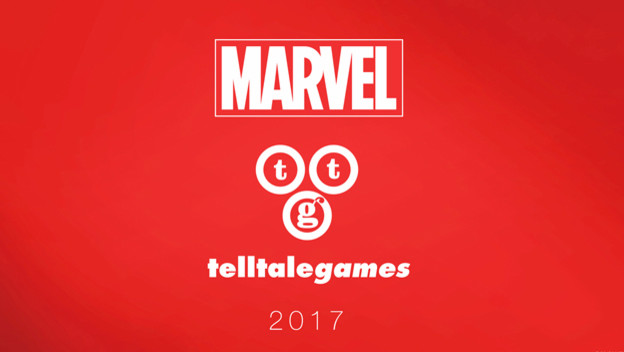 Did you see Avengers: Age of Ultron ? Did you love it? What if you were able to hop into the shoes of your favorite Avenger and play through the movie yourself? That's probably not what Telltale has in mind with their new partnership with Marvel, but they are masters of storytelling, and being able to play through any Marvel Comics storyline is good enough for me. Personally, I hope they give us a chance to play as Cap or Tony in Civil War .
Borderlands 3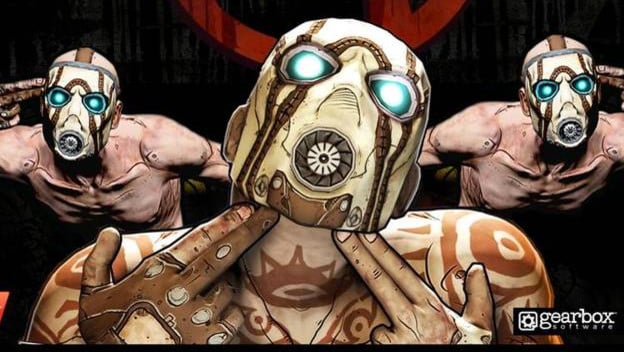 Gearbox said that they would not work on a new Borderlands game for next-gen consoles until they were certain that there were enough people with the consoles to warrant spending the money on it. That's why we got Borderlands: The Pre-Sequel instead of Borderlands 3 at last year's E3. However, now Borderlands 3 is under development, and considering we haven't seen any screenshots, gameplay, trailers, or for that matter much word on what 2K's E3 lineup is going to be, we have to assume Borderlands 3 is going to be a prominent title on the show floor.
Forza 6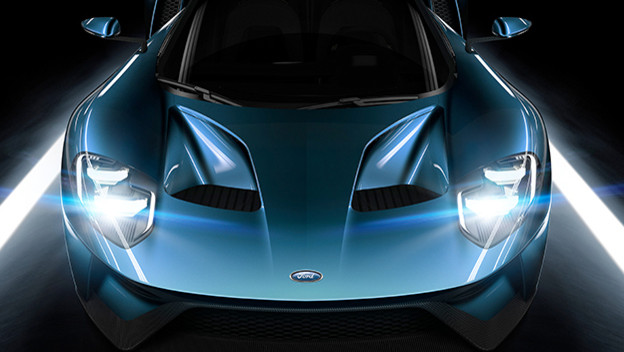 Cars! Racing! Excitement! Now that Forza has become a yearly title, all we have to do is wait until Microsoft shows us what it has in store. Microsoft has already confirmed that this title will be hitting the show floor this year, and with Forza Horizon 2 being the title to beat, Microsoft is going to have to pull out some astonishing new features to really wow us. Either that, or they can just make their car models really shiny and realistic.
Mad Max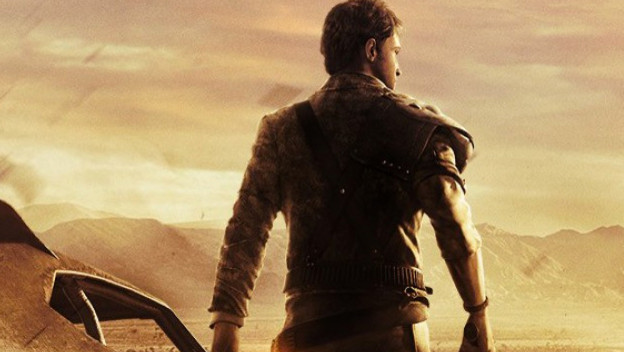 Oh what a day! What a lovely day! I admit, I really didn't care about Mad Max until Mad Max: Fury Road came out. However, that movie was one of the greatest action flicks I have ever seen, if not one of the best movies I have ever seen, period. Now I can't wait to take control of a road warrior on the wasteland. If this is even half as good as Fury Road was, it will easily get my nomination for best in show.
The Bethesda Conference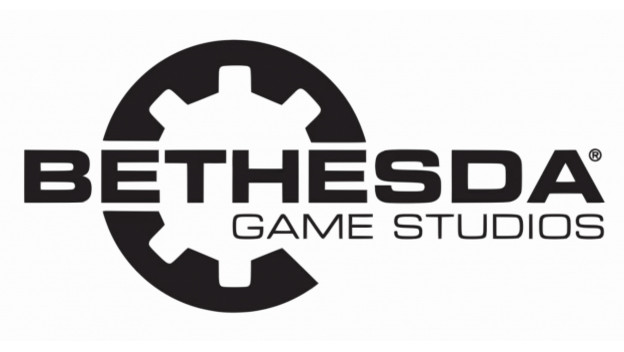 Bethesda is another newbie to the E3 press conference scene. The very fact that they are holding a press conference has made us theorize that games like Doom and Fallout 4 will be shown at the conference. Bethesda has traditionally only had booths that show two, maybe three games throughout the entire show, so it's odd to think of them having enough content to fill a whole press conference. We will have to wait and see what surprises they have in store.
Tony Hawk's Pro Skater 5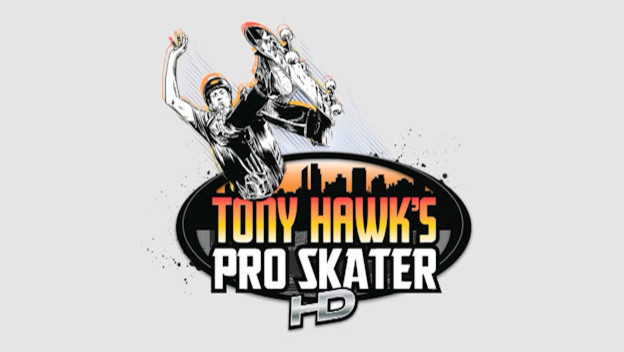 Tony Hawk is returning to game consoles and, well frankly we don't know what to expect. The game could be a faithful return to the era of Tony Hawk's Pro Skater 3 . It could be a more open world mission based game. It could even be something else entirely. As long as it isn't Tony Hawk's Ride , then I'll be happy.
Quantum Break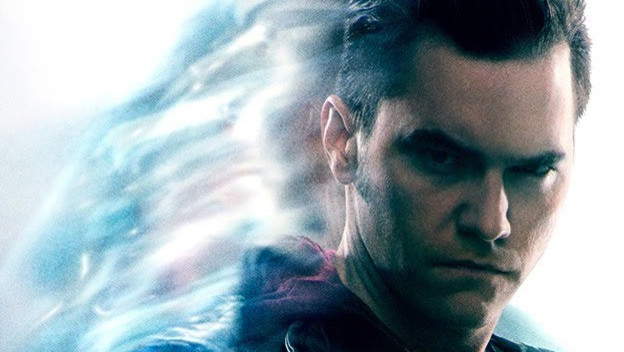 Quantum Break is one of the first games that was announced for the Xbox One. It was supposed to be a bridge between the gaming world and the world of TV. Unfortunately, we haven't seen much about Quantum Break since its announcement. Now it's been two E3s and we are still waiting to see a playable demo. Will this year finally be the year?
Project Morpheus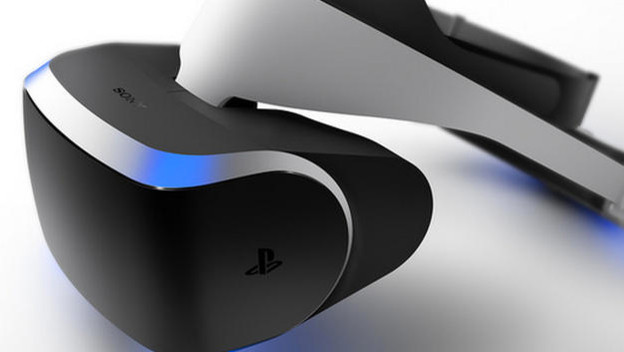 VR! VR! VR! It's the buzzword of the year! Project Morpheus made its debut last year, as a comfortable headset that rivalled the Oculus in terms of definition. However, we only got to see tech demos last year. Might this year be the year we see what Morpheus and the PS4 really can do? Will the PS4 be the console of choice for Virtual Reality?
Guitar Hero Live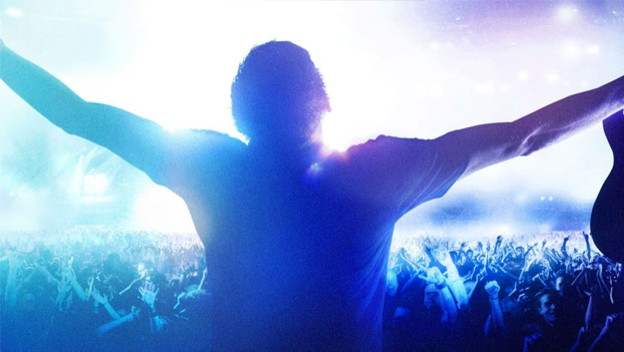 It's the grand return of the rhythm genre this year at E3. Unlike previous Guitar Hero games, Guitar Hero Live has changed up its formula to a three by three fret button layout on the neck of its new plastic guitars. This will allow playing the game to feel more like actually putting your fingers in the right positions for chords while playing a guitar. Of course, this also means you have to buy a whole new set of electronic instruments. Will the game be worth the cost?
Crackdown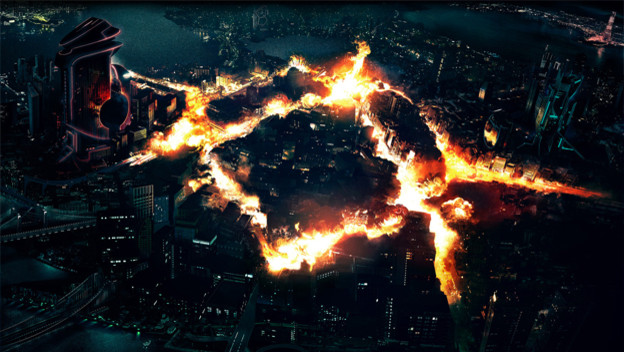 Last year we got to see our first look at this revisit to a world of superpowered cops. Crackdown was one of the first truly loved games for the Xbox 360, and that nostalgia can be a huge force to harness as the Xbox One struggles to catch up in the next-gen race. Not to mention with police making news all over the country these days, Crackdown has a unique opportunity to make us think about our relationship to law enforcement through an extreme satire of the law enforcement process. Either that, or it will simply let us fling tankers into skyscrapers owned by crime bosses.
Deus Ex: Mankind Divided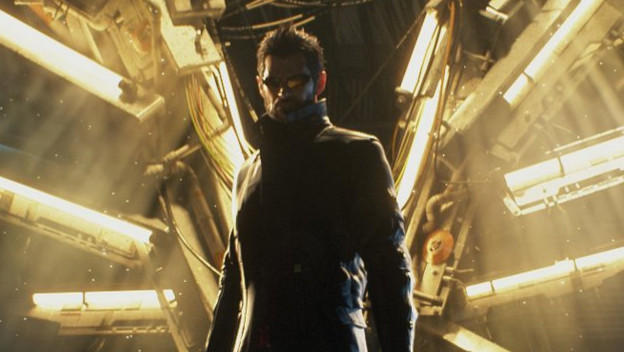 The revolution has begun. Who will win? Humans? Augmented humans? The government? The illuminati? Only Adam Jensen can decide. Deus Ex: Human Revolution won several best of E3 awards when it was being showcased only a few years back. We wholly expect Deus Ex: Mankind Divided to follow in its footsteps.
Assassin's Creed Syndicate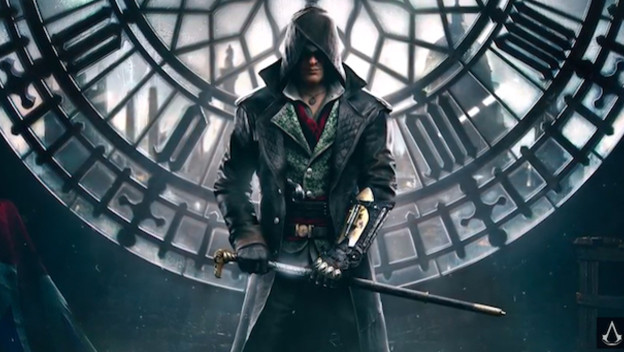 Hey look, it's a next-gen Assassin's Creed game, you can play as a girl this time, and your face probably isn't going to disappear leaving only terrifying floating eyes and teeth! Kudos, Ubisoft. Kudos. This time around the story is set during the Industrial Revolution in England, which means expect a lot of top hats. The game is said to be open world and will focus on turf wars, as you fight the Templars for control of the city.
Tom Clancy's The Division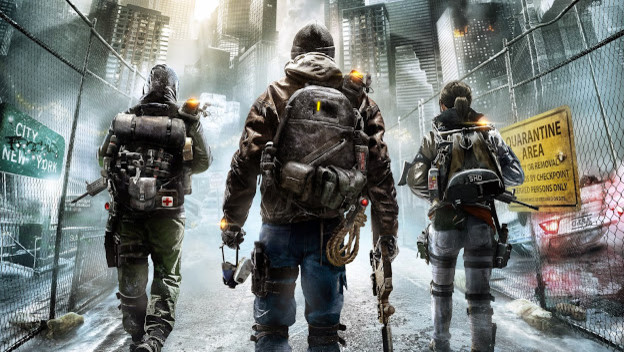 Tom Clancy's The Division is an odd game in that it's been prominently featured the past two E3s, but we rarely hear much about it the rest of the year, outside of delays that is. If The Division really and truly is slated to come out this year, then E3 is the perfect time to get us hyped for this cooperative post-apocalyptic tactical shooter. Of course, it could always be delayed until 2016 so, keep your fingers crossed.
Halo 5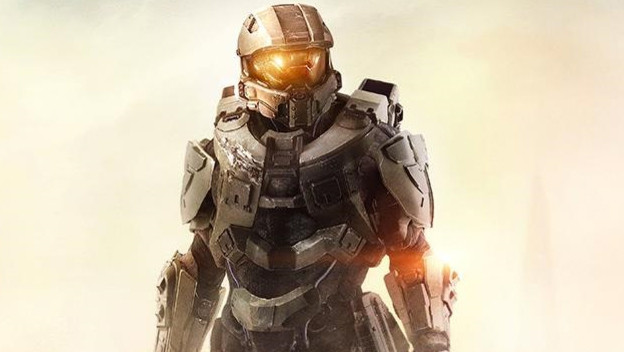 It's Halo . You know it. You love it. It's probably the most well-known first person shooter outside of Call of Duty and Goldeneye . We have been waiting patiently to see Halo go next-gen, and after several remakes and remasters, we are finally ready to see what Master Chief, or whoever is following in his footsteps, has to offer us this year.
Rock Band 4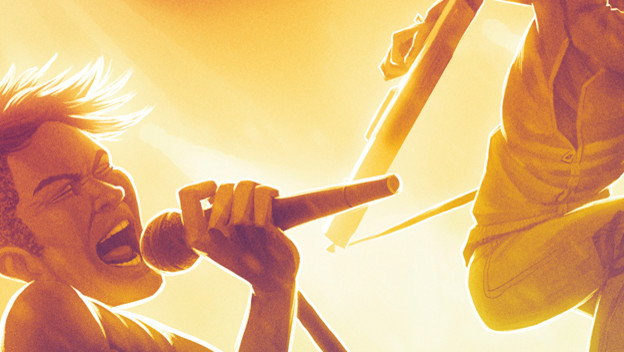 If you want to go for the newest rhythm game craze, check out the new Guitar Hero . If you want to go with old faithful, on the other hand, check out Rock Band 4 . For all we can tell, Rock Band 4 is going to be another take on the classic Rock Band formula. You'll still have drums, guitar, bass, up to three vocalists, keyboards, and more at your disposal. Each instrument will have new tricks this time around, such as the drummer's ability to count down the song before it begins. It looks like it's finally time to get the old plastic instruments out of the garage.
Star Fox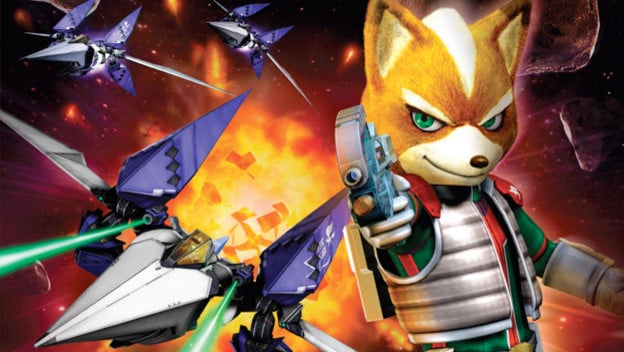 We haven't seen a Star Fox game where you were actually able to pilot a star fighter in ages. Now, Nintendo swears that that's exactly what they are giving us. I can't wait to see what the Arwings look like in next-gen graphics, but I still have a sneaking suspicion that Nintendo is going to force us to fight on foot or put us in a team made of nothing other than Slippy Toad clones. Prove me wrong, Nintendo!
Uncharted 4: A Thief's End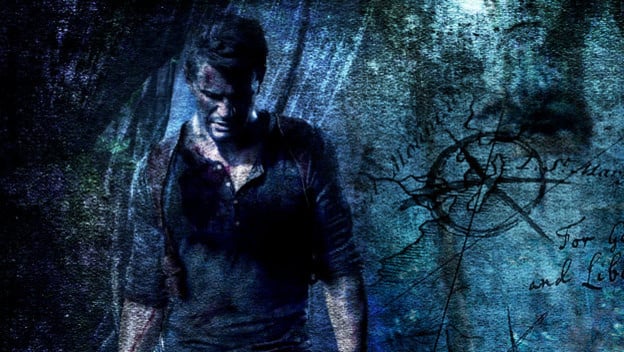 Nathan Drake is back, but not for long. Many fans have theorized that Uncharted 4: A Thief's End is going to be the story of Drake's death. As if Sony needed yet another exclusive killer app, Uncharted 4 is going to be the title that sells many people their first PS4. I admit, I can't wait to see what happens to Drake next.
Metal Gear Solid V: The Phantom Pain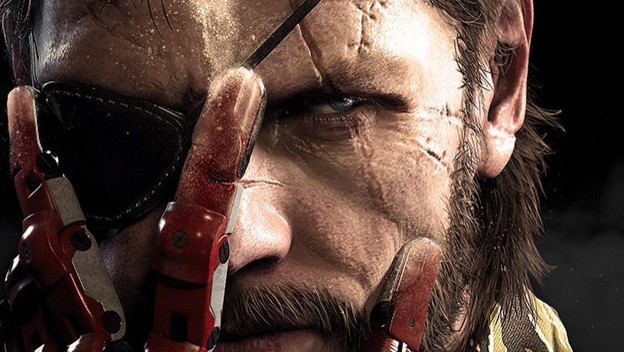 If anyone has a more rugged exterior than Nathan Drake, its Nathan Snake… I mean Solid Snake… I mean Big Boss, I mean… wait, who the heck is the protagonist of Metal Gear Solid V again? Anyway, now that Kojima is leaving the team, it's time for Konami to nut up or shut up. They need to show us this E3 whether or not the title will negatively affected by Kojima's departure. The time for vague teasers and trailers is over Konami. Let us at this game!
Call of Duty: Black Ops 3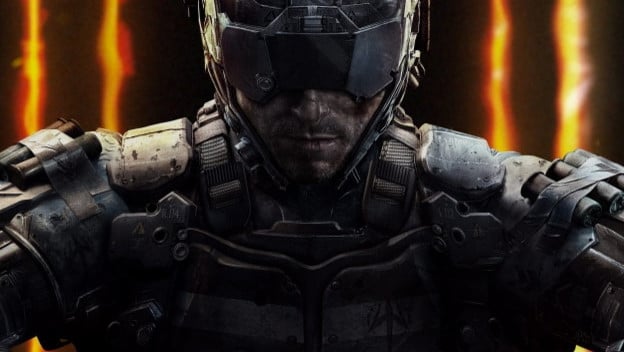 What would E3 be without Call of Duty ? Black Ops 3 is taking the modern feel of Advanced Warfare and putting it into the slower, more strategic Black Ops formula we all know and love. We are going to see a lot of drones, a lot of robotic warfare, and a lot of government conspiracies in the single-player mode. Now the question is, will the single-player campaign be as gutsy as Advanced Warfare 's was? Will this be another commentary on American military policy? Either way, we are sure the multiplayer is going to be awesome.
Fire Emblem: If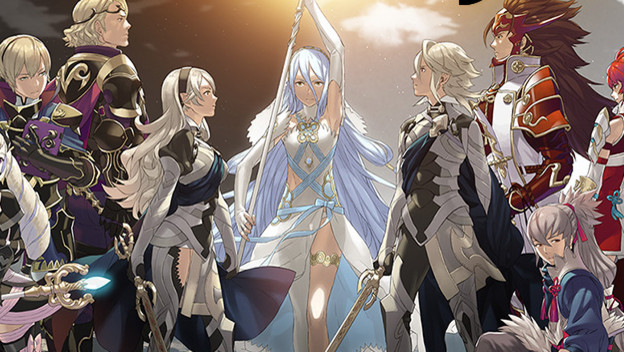 Fire Emblem: Awakening , the last Fire Emblem for the 3DS, was given near perfect scores all around. Now Fire Emblem: If is set to really shake up the formula. It's adding new weapons, doing away with weapon degradation, and it's coming in two games, much like Pokemon releases do. Will these changes be embraced by the fandom, or will this been too much change for this old franchise to bear? E3 will show us the answer.
Rise of the Tomb Raider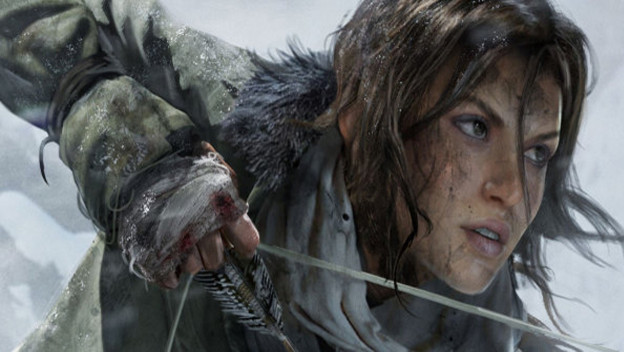 The reboot of Lara Croft's story was another game that won a whole bunch of best of show awards when it first was shown. Now we see this again, with Lara a victim of PTSD, dressed in an Assassin's Creed style getup, thirsting for more adventure. All we have so far is a trailer to go by, but I'll guarantee you this year we are going to see some gameplay.
Kingdom Hearts 3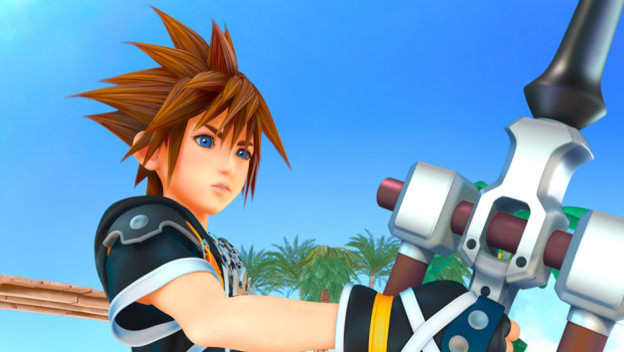 It's been years since Kingdom Hearts II came out, and we have seen no end to the spin-offs, remasters, and remakes that have been filling time in the middle. The KH fanbase is dying to get their hands on KH 3 . Heck at this point, we barely care what it's actually about. All I know is that there better be a Wreck It Ralph , Frozen , or Big Hero 6 world in this game, or else Tetsuya Nomura is getting a very strongly worded e-mail.
Mirror's Edge 2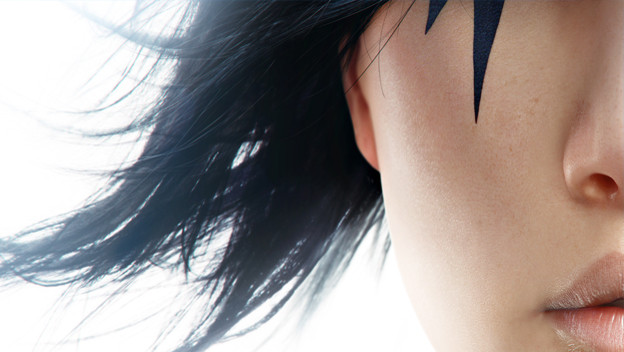 Mirror's Edge 2 was being teased shortly after Mirror's Edge 1 came out. Now we are seeing this sequel/remake finally take to the E3 stage. We know the game is in the works, and we know it will release in early 2016, so this is the only chance for it to make an E3 showing. Don't disappoint us, DICE. We want to free-run with the best of them, and maybe not get nauseous this time around.
Star Wars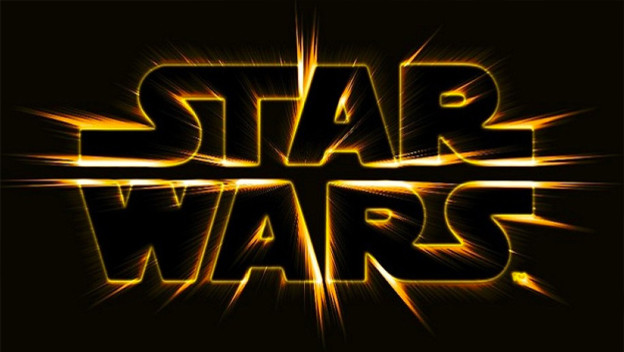 Now that EA is working on Star Wars games (Both Battlefront and the unnamed game by Visceral) it's time to put this license to good use. You see, the new Star Wars sequels are coming out soon, and hype over this franchise has never been higher. Star Wars games have run the spectrum from awesome to horrible, and frankly, we don't know if we are getting the next X-Wing vs. TIE Fighter or KOTOR , or the next Star Wars Christmas Special . We hope these aren't going to be more throw-away licensed titles.
The Oculus Rift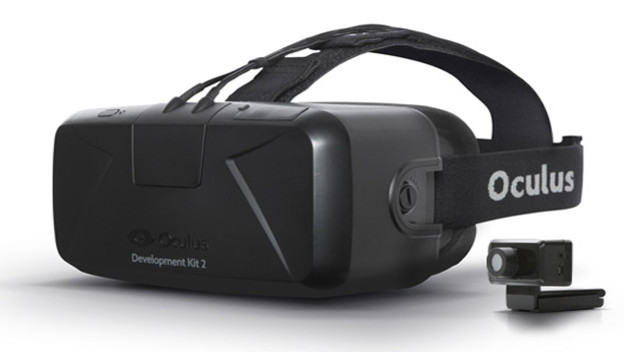 The Oclulus Rift was the first big VR headset in the current gaming age. Soon its commercial model is going to be available to purchase, which means we have to see some support for first party titles. While games like Among the Sleep are a blast to play in VR, the headset needs some serious license recognition in order to take off. I'm not entirely sure people will pay $200 just to play indie titles in VR. That being said, Oculus is planning to showcase even more AAA titles that will be able to use it this year, so get ready for a laundry list of new games to try out in virtual space.
Street Fighter V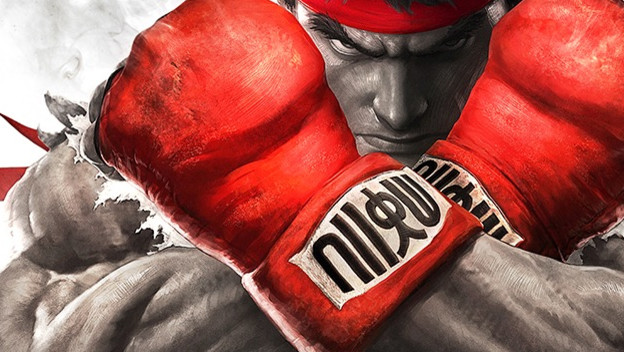 Street Fighter IV is old, very old. It's going on eight years old now. So it's about time that something stepped up to take its place. Street Fighter V isn't just the same old Street Fighter we have seen time and time again. It's an evolution of the series. All the characters have new moves, there's a new elemental install system, EX moves are totally retooled, and old characters like Charlie are coming back. If Street Fighter IV was the new Street Fighter II , hopefully Street Fighter V will be the new Third Strike .
The Microsoft Hololens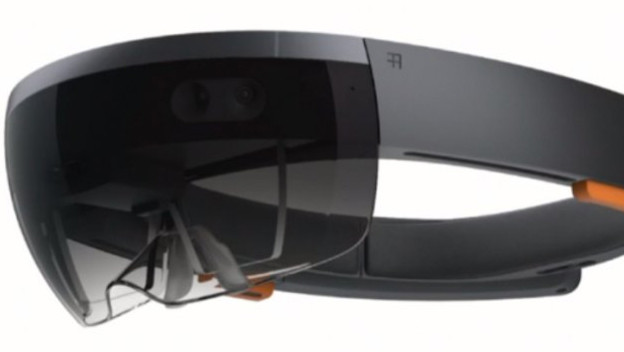 The Microsoft Hololens is the one piece of tech I am most excited about at E3 this year. The whole concept behind the Hololens is bringing a virtual world into reality. It allows you to overlay a virtual reality world on to your own. You won't have to own a PC monitor or TV anymore, because the Hololens will simply render it for you in virtual space. Until now, the Hololens has primarily been shown as a quality of life device, but E3 will show us the Hololens's first applications in gaming.
The PC Gaming Conference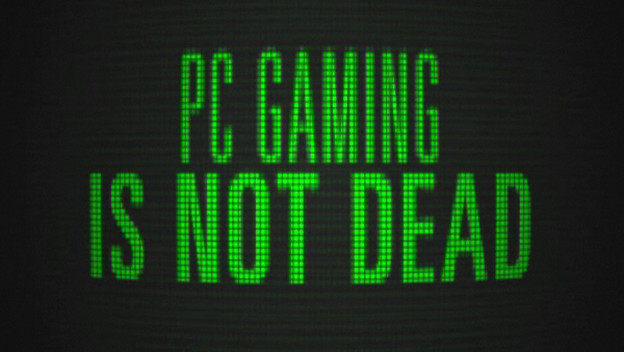 Finally, this conference is right at the top of my E3 list. I'm sure this is disappointing to a lot of people, but hey, it's my list. E3 for a very long time has been a console playground. All the big hits were always console titles, while PC games and indie games were always pushed into smaller halls and booths hoping to compete with the big boys. But, for the first time ever, PC gaming is getting its own press conference. RTS, FPS, top down RPGs, and indie games galore. I can't wait for this conference to show why the PC is the best gaming rig this generation.