There are always questions about how valid an event like E3 is. These kinds of queries came up even before the show started having visible signs of trouble, like in the years right before the general public were allowed in. With E3 2020, even more thoughts of chaos and ruin are being brought up among the gaming community. The thing is, this time every bit of news seems to start to back that it. It seems like E3's identity is changing and this time, Sony's ditching of the trade expo confirms that maybe it doesn't matter anymore.
Let's begin with the elephant that somehow managed to re-enter the room even though the doorway is very small. Sony is skipping E3 2020. It also skipped E3 2019. Except skipping E3 2020 is even more telling. While it didn't have many first-party games it could really show off at the previous year's event, which made opting out seem more reasonable, it is now ditching the event when it has a whole new console to sell. The PlayStation 5 is coming for the holiday 2020 season. Yet instead of going to the big North American trade show, Sony decided to go, "Naw, that's cool." It's doing its own thing, which is cost effective and allows the company to reach more people on its own terms.
What does this tell us? It shows that E3 isn't being seen as the place for major announcements anymore. One of the big three thinks it isn't worth its time to show up, have a booth, let people see the new system firsthand or have a media briefing. It suggests the event isn't relevant which, to be fair, makes sense. Considering Google revealed more about Stadia ahead of E3 2019, that says something too. Not to mention, Microsoft revealed the Xbox Series X name and Senua's Saga: Hellblade II at The Game Awards 2020 instead.
We also have the Entertainment Software Association's own statements to look to. After Sony decided to ditch E3 2020, it quickly came up with a response. Except, in a show of perhaps cowardice or an attempt to make the snub seem less monumental, the trade association never brought up Sony. Instead, it brought up a series of buzzwords. It talked about how E3 2020 will have "experiences," "programming," and my personal favorite, "activations."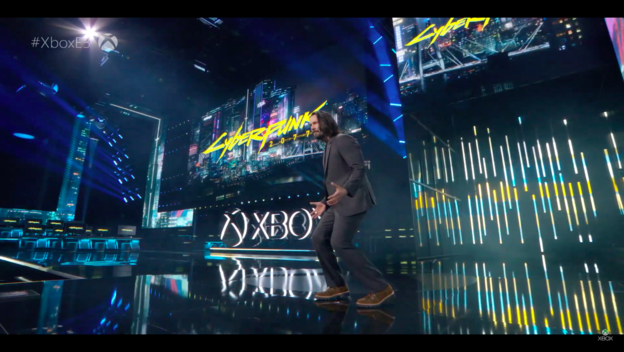 While it did bring up exhibitor spaces, the booths that give people chances to actually see upcoming games, all of the other references in the ESA's list weren't exactly appealing. Instead, they were a collection of words that wouldn't normally have anything to do with the trade show in the past. Experiences? That's more like fans getting to meet a celebrity or getting to sit through some sort of demonstration. It doesn't capture the idea of going hands-on with a game and learning new information early. Programming? Again, it is the sort of term you use for seeing a show or an entertainer at an event. As for " activations ," well, that's an empty, hollow word with no meaning whatsoever. Look! I typed words and you read them! Now, you are think about what you read! Is that an activation? Maybe!
Sony skipping E3 for the second year in a row confirms it. The event isn't what it once was. It used to be an informative affair. It was exciting going hands-on with unreleased games that were still in flux. We'd learn more about the industry and get new insights into game development. Now? Now it is more of a convention that doesn't capture the heart of what E3 once was. Instead of prioritizing people coming in to play demos of new games and learn from developers, it's about building hype about being at E3 itself and participating in activations , whatever those may be.