Sony has just revealed what games we are going to be getting for free as part of PlayStation Plus this May, and in my opinion it's a pretty good line-up… if you are an indie fan. The AAA offerings aren't all that phenomenal, but the indie games are all huge hits on the PS3, PS4, and PS Vita. Let's take a look at what's going to be delivered free, straight to your PlayStation doorstep.
The one AAA release that PlayStation Plus is offering this year is Pro Evolution Soccer 2014 . FIFA 's main competitor, PES is a pretty decent soccer simulator. The game features a redone AI, a new animation engine, and more realistic ball handling. All of this is great but, well, soccer only has a limited fanbase here in America, which means this title will likely be looked over unless you are one very particular type of sports fan.
Up next is Skullgirls: Encore , the semi sequel/re-release of popular indie fighting game Skullgirls . Encore features a totally redone roster with all new balance patches, new costumes, new stages, a new bonus boss, new tutorials, new training options, and yes, an in-game move-list for anyone who complained about that when the game first released. It also features two brand new characters, Squigly and Big Band, with 4 more characters, Fukua, Eliza, Beowulf, and Robo-Fortune, on the way. Most notably the combo system of the game has been reworked to put an emphasis on shorter combos, resets, and wakeup game, rather than long one touch deaths. It's certainly worth a look if you haven't checked it out before.
Perhaps the next most notable release is Limbo for the PS Vita. It's hard to believe that this magnificent puzzle platformer is five years old right now. Few other games have been able to take you on such an emotional roller coaster while only using a simple black and white shadowy color scheme. If for any reason you passed up on this when it first released, definitely pick it up now.
Continuing in the indie-sphere, PS3 users will get Puppeteer , a phenomenal platformer that is a master of tone. In this game, you'll take control of a puppet that has lost his head. By picking up new heads, you are given new abilities as you and your giant pair of scissors attempt to defeat a mob of puppetcraft enemies. The coolest thing about Puppeteer is that the whole game is presented as a puppetshow. Scenes change, strings fall from the ceiling, and the audience reacts to every move you make. It's just dripping with charm.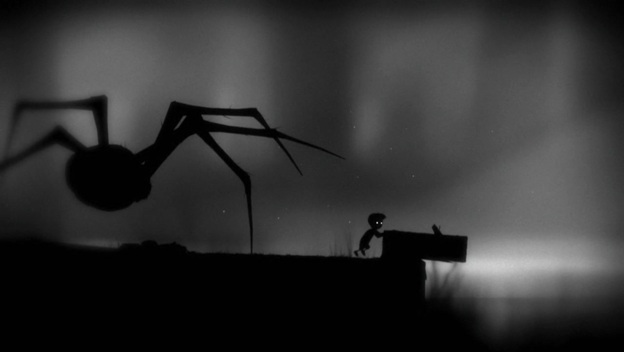 Perhaps the least interesting offering on PS Plus is Surge Deluxe for the PS Vita. It's a fast paced color matching game which will keep you on your toes, but it's a remake of a PS Mobile title and it's cell phone roots show. It's a nice distraction at the very least, but you'd be forgiven for passing it up.
Finally, the PS4 has Stick It To the Man , yet another indie title. The concept behind this title is that the world is made out of paper and stickers, and you are the only character who understands that. You use this knowledge to alter the world around you. Peel off a dog's happy mouth and put it on a surly bouncer to get him to let you into a club. Spy on the neighbors by peeling off the stickers that make up their fourth wall. It's another great and innovative title, and while we know that PS4 fans are desperately waiting for some AAA PS Plus releases, Stick It To the Man will certainly hold you over.