Sony's PlayStation Plus service has been in the news quite a bit recently. Why? It's due to a price hike. In Europe and Australia, the subscription price is going up 25%. That means it is going up from £39.99 to £49.99, €49.99 to €59.99, and AU$69.95 to AU$79.95. This comes a year after the price went from $49.99 to $69.99 in the US and from CA$49.99 to CA$69.99. It's quite a big shift.
Especially since this price increase is coming with no explanation. When that price hike hit North America, we thought maybe there would be an improvement in games and services to go with it. But no such thing happened, and there's no sign of anything on the horizon now that Europe and Australia are seeing changes too. Perhaps this means now is the perfect time for Sony to have PlayStation Plus switch its focus.
Right now, PlayStation Plus covers the PlayStation 3, PlayStation 4, and Vita. Each month, all three systems get two games, though the cross-play options usually result in the PlayStation 4 actually getting between two and four games. But what if, instead of trying to still cover a legacy platform, Sony decided to focus on its current system? Perhaps the time has come to mainly offer opportunities for the PlayStation 4.
The PlayStation 3 is essentially a legacy system. The PlayStation 3 is discontinued in both Japan and New Zealand already. The only games it is getting this year still are NBA 2K18, FIFA 18, Pro Evolution Soccer 2018, and Just Dance 2018. It is dying. Yet, it still gets two games per month. Imagine if Sony took the money spent sustaining the PlayStation 3 portion of PlayStation Plus' Instant Game Library and used that to make more notable PlayStation 4 games appear.
Maybe Sony could use that extra funding from taking the PlayStation 3 off to make sure one of the PlayStation 4 games each month was a new one. Microsoft already does that with Games with Gold. One of each month's four games tends to be a recent or new release. Like Slime Rancher , which just left early access on August 1, 2017, is the Xbox One's "new" Games with Gold game this month. Last month, Runbow was the "new" release. The month before that, it was Speed Runners .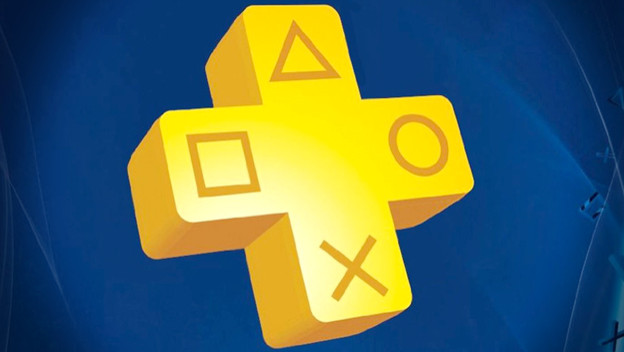 PlayStation Plus should take one more cue from Xbox Live Gold's Games with Gold program. People who subscribe there are guaranteed four games per month. Two are Xbox One titles, and the other two are Xbox 360 games that are backwards compatible. While the Xbox 360 is still being supported, the main focus is on the Xbox One. Each month, people are getting four Xbox One games. Sometimes, Sony does this. Its August selection includes Downwell , which is a PlayStation 4 and Vita game. But it isn't happening with any regularity. It isn't guaranteed. If Sony removed the PlayStation 3 from the equation, maybe it would be able to better curate the collection so PlayStation 4 owners would be guaranteed four games, two of which would also be playable on the Vita.
If Sony is going to start charging more for a subscription service, they need to do something to merit that price hike. PlayStation Plus's Instant Game Collection has been lagging for a while now. Rather than keep up the status quo, maybe it is time to make the PlayStation 4 the primary focus. If it took some cues from Microsoft's Games with Gold, it could really make a big difference.