In February 2019, the last PlayStation 3 and PlayStation Vita games were added to the PlayStation Plus Instant Game Library collection. It was the end of an era. Given that it also increased cloud save storage to 100GB for people, people might have been optimistic about the future. While two platforms were being removed, the PlayStation 4 would still be supported and the change was being introduced with a 90GB bump in extra space. But, as people who follow the official PlayStation Blog comment sections may have noticed, not all was well with Sony after.
The month after PS3 and Vita games were removed, people wondered what Sony could do next. Would it bump the count up to three PS4 games? After all, many of the PS3 and Vita games chosen previously were cross-play titles, meaning that people often had three or four PS4 games each month total. When March 2019 came and only brought with it Call of Duty: Modern Warfare Remastered , a three-year-old game, and The Witness , a title that had already been offered for free via Xbox Live Gold and the Epic Games Store. The future looked grim. It seemed like perhaps Sony wasn't handling the transition well.
The months since the removal of PS3 and Vita games in 2019 have been lean. There have been some indie darlings, like Overcooked and What Remains of Edith Finch. June 2019 brought with it Borderlands: The Handsome Collection and Sonic Mania . But, it also meant more obscure titles like Conan Exiles, Horizon Chase Turbo and The Surge . Considering what people were accustomed to, it came as quite a shock. Especially in an era where Microsoft continues to give away four games each month with Xbox Live Gold, all of which are playable on the Xbox One. Not to mention Nintendo Switch Online has a constantly growing collection of NES games for subscribers to tap into and Tetris 99 .
The idea that something might be wrong and Sony could be close to panicking isn't helped by things such as the July 2019 last minute shuffle. The day the PlayStation Plus games for the month were about to go live, one was swapped out. Instead of PES 2019, Detroit: Become Human' s deluxe edition would be doled out. (This meant people would also get Heavy Rain .) No explanation was offered, so people wouldn't know if something happened with the agreement with Konami, possible complaints to Sony regarding the game quality were heard or something else entirely. Most likely, it is due to Konami losing the Liverpool license, since PES 2019 can't be used in a competitive sense as a result. Still. Making the change with no explanation isn't great.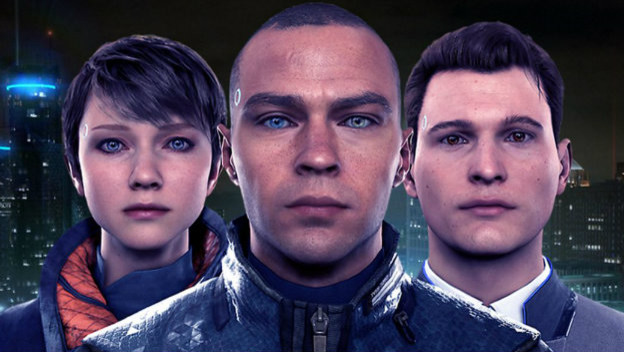 This also comes as no announcements about the service, its future and how it might change going forward are being made. Yet, at the same time, Microsoft is offering $1 month trials for services like Xbox Games Pass. Oh, and it is announcing things like Xbox Game Pass Ultimate, which is $14.99 per month and gives people both Xbox Live Gold and Xbox Games Pass. Where one company is being open about what is going on and attempting to make things easier and better for people, another is staying tight-lipped.
A situation is starting to occur where some clarification might be helpful. Perhaps a Sony State of Play presentation should be dedicated to PlayStation Plus? Go over plans for it going forward. Perhaps pair it with a PlayStation Now subscription. Maybe consider a more forthright approach to Instant Game Collection selection? There's a lot that could be done and certainly, the program has potential and hope. Some insight could be nice.