Shadow Tactics: Blades of the Shogun is a 2016 game developed by Mimimi Games GmbH and published by Daedalic Entertainment. Daedalic Entertainment is known for the Deponia series and other point-and-click style games, but Shadow Tactics: Blades of the Shogun is a stealth-oriented real-time strategy game. The game was first released in December 2016 for Windows, macOS, and Linux. In the summer of 2017, Blades of the Shogun came to the PlayStation 4 and the Xbox One. Finally, in 2020, a version of the game was released for Amazon Luna.
Overall, the game has phenomenal reviews. Steam rates Blades of the Shogun a 10 out of 10, while GOG.com gives it a 4.7 out of 5 stars. Even IGN has high praise for the game and gives it a strong 8.2 out of 10. According to Google, 96% of its users who weighed in on Blades of the Shogun liked it. The game is praised for being fun and how the unique mechanics meld with the game's emphasis on stealth.
Shadow Tactics: Blades of the Shogun Premise
Set in feudal Japan, Shadow Tactics: Blades of the Shogun takes place during a time of peace after a long war. The Shogun succeeds in unifying Japan, but they aren't out of danger just yet. While Japan is still rebuilding and recovering from the years of fighting, a new foe challenges its stability. Kage-sama, a warlord with an obscured history threatens Japan's peace. The Shogun has no choice but to act, and inevitably searches his own ranks for a person strong enough to investigate the warlord. The Shogun assigns the samurai Oshiro Mugen to the case. Mugen, along with a small group of chosen allies, set out to uncover the truth of Kage-sama's true identity and look for weaknesses in his defenses to bring him down.
During their journey, the group faces many obstacles, including a stretch where they falsely accuse the wrong person of being Kage-sama. This sparks a rebellion that puts Mugen on the Shogun's bad side, but Mugen deals with the uprising. Mugen and his group deal with traps, betrayal, a new war festering, and deadly warriors that stand in their way.
Blades of the Shogun also deals with some pretty heavy topics outside of war and shouldn't be played lightly. The game deals with suicide, extreme acts of violence, and familial betrayal to the worst degree. Gamers who want to play the game should proceed with caution.
Shadow Tactics: Blades of the Shogun Main Characters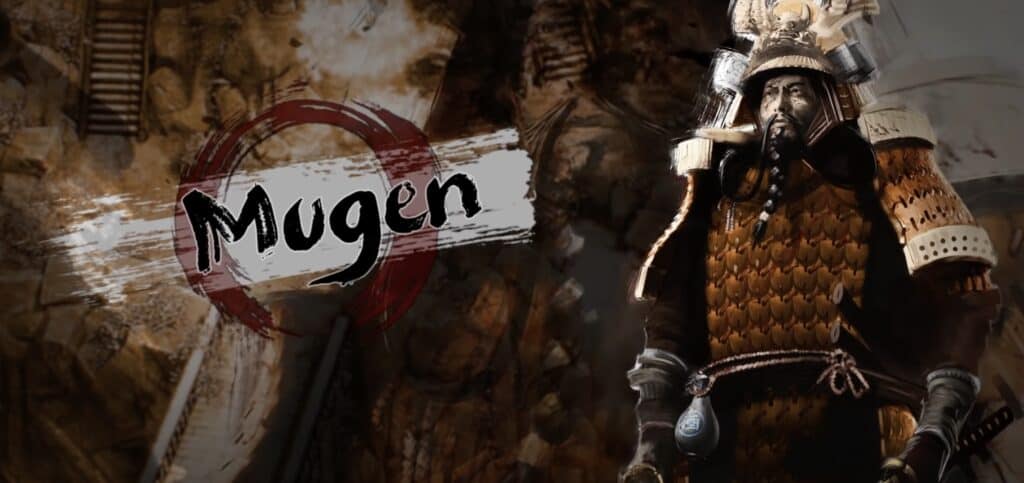 Shadow Tactics: Blades of the Shogun is a unique experience because the player gets to control more than one character. This means that while the description of the game paints samurai Oshiro Mugen to be the main protagonist, there are actually five playable heroes. Each hero has unique skills and kits that make them better for certain types of missions than the other characters. This ensures that each character will be useful to the player and will likely be played at some point throughout the game.
Blades of the Shogun Playable Heroes
This group consists of Oshiro Mugen, whom the Shogun sends after Kage-sama, and Mugen's group of chosen allies.
Oshiro Mugen: Oshiro Mugen is a samurai in the Shogun of Japan's service. The Shogun personally pick him for the Kage-sama assignment. Mugen needs to dig up information on Kage-sama's true identity and look for ways to stop him before a new war breaks out. Mugen is the only samurai in the group and he's the only one who can kill enemy samurai in hand-to-hand combat. One of his abilities allows him to lure enemies away from their target areas with a bottle of sake. As expected of a samurai of the Shogun, Mugen has a strong sense of duty and honor. He believes that everyone is bound by duty and without that bond, life is meaningless. Mugen is a respectful person and always treats everyone as such, regardless of their origins. Mugen brings the group of playable heroes together to hunt down Kage-sama. Without him, the other four wouldn't be involved.
Hayato: Hayato is a ninja who belongs to the Iga Clan and he's quite the opposite of Mugen. Where Mugen is a respectful warrior bound by duty, Hayato is a cold man who's motivated by wealth. Because of their polar opposite views on duty, Hayato spends quite a bit of time butting heads with Mugen. Hayato is one of the most usable playable characters because of his agility. Hayato can go just about anywhere on the map by jumping, rappelling, and climbing.
Yuki: Yuki is a thief who specializes in deception. One of her unique abilities allows her to put a trap down that's capable of killing every type of enemy except samurai. Yuki also has some bard-inspired abilities, like playing the flute to lure enemies in a specific direction. Out of everyone on the team, Yuki is extremely young. She's a kind and shy girl, but she's been through Hell. The only way she's made a life for herself is by stealing. She's a thief to provide for herself, but she's also gotten into the habit of hurting potential threats so they can't do the same to her. More than anything, Yuki wants to find people who accept her. She looks up to the rest of the team for their abilities and ironclad wills. Yuki is also capable of carrying bodies, which can be quite useful.
Aiko: Aiko uses disguises to walk around the map unnoticed. She can go anywhere she wants as long as she's in disguise. Samurai are the only enemies who aren't fooled by her disguises. Aiko also has a hairpin that doubles as a blade. Aiko is an analytical woman who considers all of her options before striking. She's down to Earth, charming, and capable of manipulating the people around her with ease. She trained at Hana Gakuen, the secret school of the Sakura Clan, where she learned to control her emotions and hide them from the world. People will only ever see what she wants them to see. Aiko and Mugen are secretly in a relationship and before the end of the game, it's revealed that she's pregnant with his child. Aiko comes back as the main protagonist in the Aiko's Choice DLC.
Takuma: Takuma is the wise old man character of the group. His abilities are somewhat limited due to his age and a leg injury. He has restricted mobility and he has a maximum number of kills he can get in each mission. He can, however, target the kill the enemy with the largest sight radius, which is a huge help for navigating the rest of the mission. Takuma plays the cheerful old mentor character very well. He's kind and eager to share all that he's learned with his peers. His skills as a marksman are unbelievably precise. Takuma grows attached to Yuki throughout the story and becomes like a father figure to her.
Other Blades of the Shogun Main Characters
The Shogun: Shadow Tactics: Blades of the Shogun couldn't exist without the Shogun character. The Shogun is the person responsible for unifying Japan and putting an end to the war that raged on for years. When Kage-sama threatens that peace, the Shogun recruits his samurai Oshiro Mugen to investigate the warlord and take him down. While the Shogun does play more of a background role, the story wouldn't be unfolding without him as a character.
Kage-sama: Kage-sama is the codename of a warlord on the rise and he is the main antagonist of Shadow Tactics: Blades of the Shogun. The game introduces Kage-sama as a mysterious figure quickly rising to power. While no one knows who he is or why he wants to reignite war, he's threatening the peace Japan has worked so hard to achieve. Kage-sama's true identity turns out to be a massive plot twist in the game, so there will be no spoilers about the reveal here.
Shadow Tactics: Blades of the Shogun Titles in the Series
As far as Shadow Tactics: Blades of the Shogun goes, there aren't any other games in the series. Blades of the Shogun was first released in 2016. In 2021, it received a DLC called Aiko's Choice, which focuses on Aiko's story. Also in 2021, Antler Games released Shadow Tactics: The Board Game, which is a board game based on the Blades of the Shogun video game. So far, there are no talks of more DLC content, nor is there confirmation of a sequel.
Shadow Tactics: Blades of the Shogun Cheat Codes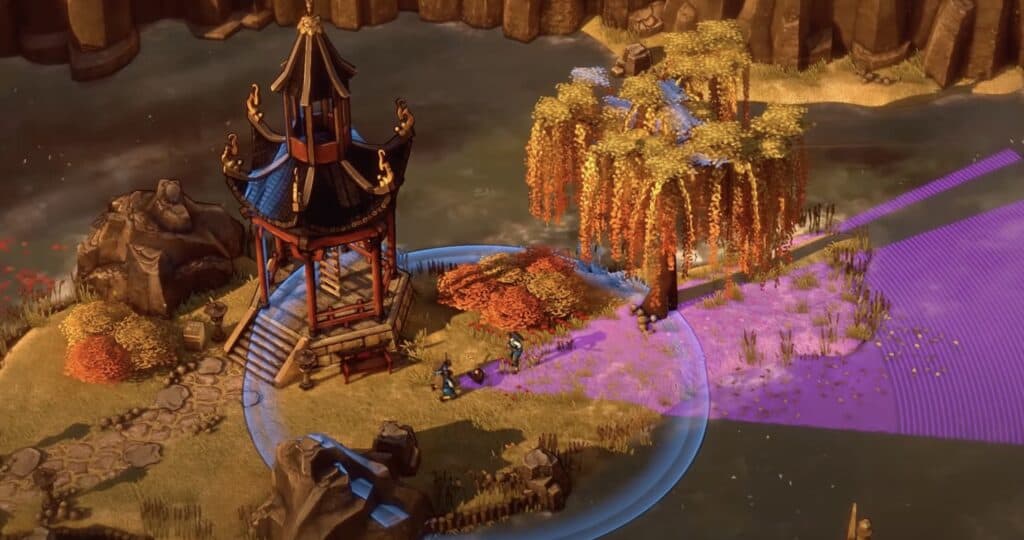 Shadow Tactics: Blades of the Shogun has about half a dozen cheats for PC players. To access these cheats, players need to type "honorless" while on the in-game options menu. This should give them access to the following cheats:
F10: Teleport Selected Character to cursor position
Delete: Kill any character the cursor hovers over
Page Down: Turns selected character invisible OR an enemy/interactive object the mouse hovers over
Page Up: Turns selected character invisibility off OR an enemy/interactive object the mouse currently hovers over
End: Makes selected character immortal OR the character the cursor hovers over (works on enemies and NPCs too)
Pos1: Turns off selected character immortality OR the character the cursor currently hovers over (works on enemies and NPCs too)
Insert + 1,2,3,4,5: Spawn Hayato/Yuki/Mugen/Aiko/Takuma to cursor position. There can only be one instance of each character.
Blades of the Shogun Trainers & Mods
The above cheats should work for any computer gamer, but that's not the only way to make Shadow Tactics: Blades of the Shogun easier. Some players have found success with trainers and mods. This requires PC users to download additional content that will impact how the game works.
Wemod.com has a decent trainer for Blades of the Shogun. The trainer is simple, consisting of only four main cheats, but these additions will make the gameplay much smoother and easier to manage. The cheats are:
Unlimited Health – This essentially makes the playable characters immortal
Better Stealth – Makes it harder for enemies to discover characters in stealth
Instant Skill Cooldown – Immediately refreshes the characters' skills
Unlimited Items – Grants access to unlimited resources
Shadow Tactics: Blades of the Shogun Cheat Codes FAQs
What is the lowest-end PC for Shadow Tactics: Blades of the Shogun?
According to Game-Debate, these are the minimum PC requirements for running Blades of the Shogun:
OS: Windows 7 64-bit
Processor: Intel Core i3-2100T 2.5GHz / AMD Phenom 9950 Quad-Core Black Edition
Graphics: AMD Radeon HD 7750 1GB GDDR5 or NVIDIA GeForce GT 640
RAM: 4 GB
HDD: 13 GB
DirectX 9 Compatible Graphics Card
However, these are the recommended specs:
OS: Windows 10 64-bit
Processor: Intel Core i3-4150T 3.0GHz / AMD Athlon II X4 651K
Graphics: AMD Radeon HD 6950 or NVIDIA GeForce GTX 660
RAM: 6 GB
HDD: 13 GB
DirectX 10 Compatible Graphics Card
How many missions are there in Shadow Tactics: Blades of the Shogun?
Shadow Tactics: Blades of the Shogun's base game features 13 main story missions. These missions are:
Mission 1 – Osaka Castle
Mission 2 – Nakasendo Road
Mission 3 – Imai Town
Mission 4 – Tsuru Mountain
Mission 5 – Lord Yabu's Palace
Mission 6 – Hida Village
Mission 7 – Suganuma Village
Mission 8 – Kanazawa City
Mission 9 – Kage-sama's Camp
Mission 10 – Mount Tsuru (Prison)
Mission 11 – Matsuyama City
Mission 12 – Myogi Pass
Mission 13 – Sunpu Castle
Is Shadow Tactics: Blades of the Shogun worth it?
There is no right or wrong answer to this question. Gaming is all about personal preferences. If a gamer won't enjoy this sort of stealth-based strategy game, then the investment probably isn't worth it. If this sort of gameplay intrigues them, it's absolutely worth the price of admission. That said, Shadow Tactics: Blades of the Shogun is a highly-rated game across the board. Most of the gaming community, professional and casual enjoys included, agree that the game is fantastic.
How many hours is Shadow Tactics?
Blades of the Shogun's main story will take players about 25 hours to complete. A completionist run will take over twice that time, for a total of around 55 hours.
The image featured at the top of this post is ©PlayStation Europe / Mimimi Games / Daedalic Entertainment.