Google Stadia faltered out of the gate, even though it is a service with a lot of promise . The potential is there and under the right conditions, the tech is great. But it didn't have a lot of games immediately available at launch and Google decided to be quiet on its progress, rather than more upfront when things were going awry.
Fortunately, that isn't the only option people have. There are plenty of alternatives they can turn to for game streaming or immediate access libraries. In fact, three console and PC options have pretty bright futures and already are working rather well.
PlayStation Now
PlayStation Now is a rather obvious inclusion. If people pay $9.99 per month, they can play PlayStation 2, PlayStation 3, and PlayStation 4 games that are a part of the constantly growing library, with over 800 games available. The service works on both the PlayStation 4 and the PC. If you are on a PlayStation 4, it is even possible to download the PlayStation 4 games in the PlayStation Now library to play even offline. It's a great option for people and even makes some former exclusives available to a wider audience.
GeForce Now
GeForce Now is a new service that could be a potential Google Stadia killer. It takes games you own from other services and allows you to stream them to devices. Computers, Android devices, and Shield TV are all compatible. If you go with the free option, you have basic service and each play session can last for an hour. If you choose the $4.99 per month 12 month Founder subscription, you get sessions that can last up to six hours, 90 days for free, and you have priority server access that lets you experience shorter waits to stream games.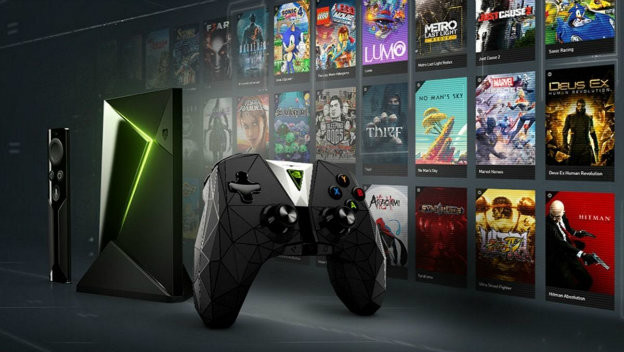 Xbox Game Pass
As of right now, Xbox Game Pass is the current king of game services. You have every first-party Xbox One game when it launches. You have third-party games. There are Xbox One X enhancements. You get sale prices. There are even options for either the Xbox One or PC, as well as an Ultimate bundle that gives you Xbox Live Gold and Xbox Game Pass Xbox One and PC access.
The best part about the Xbox Game Pass option is how it lures people in. With the PC version, there is an introductory offer that gives you three months of the service for $1. Considering it's normally $14.99, that's ridiculous. But even better is the Xbox Live Gold Ultimate option. You get Xbox Live Gold. You get Xbox Game Pass for the Xbox One and PC. It's normally $14.99 per month. But, your first month is only $1. It's an insane offer.