We're halfway through 2017 and thanks to things like E3, we pretty much know what's coming out for the rest of the year. 2017 has been stacked to the gills, the holiday season is looking just as nuts as the first few months, and that's a tough first few months to beat. For now, it's time to look ahead a bit. We're only getting rumblings of what to expect in 2018, and plenty of games still don't have release dates. Some games likely won't show up at all until 2019 or later. But we have plenty of 2018 confirmations, and here are some of the most exciting prospects for the upcoming year.
God of War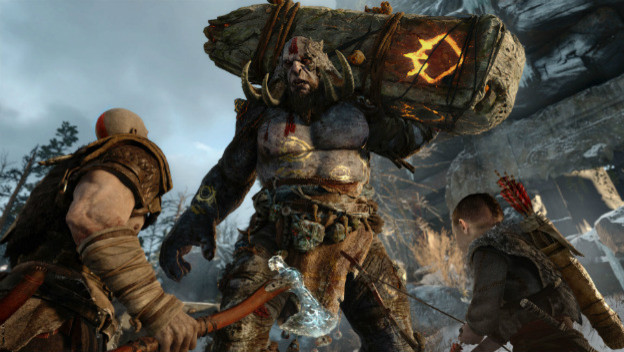 If any series needed a kick in the pants, it was definitely God of War . I always figured that whole deal came out of the gate with an identity crisis, but it managed to find a huge audience right away. After losing creative staff and interest, here we are with something almost unrecognizable when compared to the projects that came before it. This seems like an attempt to make an actual character out of Kratos, and that's a totally welcome change.
Dragon Ball FighterZ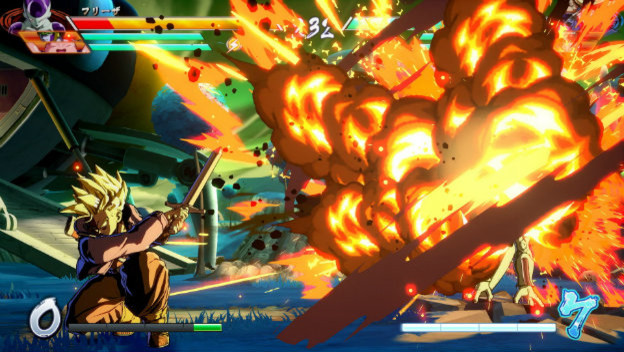 I'm still basking on the glow of this game's hot reception at E3 folks; Dragon Ball FighterZ has that "It" factor in a way few games have had recently. It's just Genuinely Cool as Heck, with a shockingly sharp art style and a mass market-friendly kind of brand appeal that visibly stretched from Dragon Ball fans, to fighting game fans, to everyone else on the fringes. This is a game to pay attention to.
Spider-Man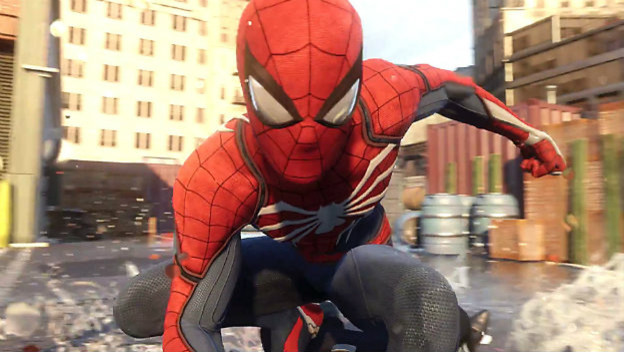 I wasn't sure what to expect from Spider-Man , both in terms of quality, talent, and even release date, but as far as we can tell, it's a shoe-in for early or mid-2018. The DNA of the older Spider-Man games is definitely present, despite a whole new developer, but Insomniac's spin on what's expected and what was explorable is tangibly exciting. A focus on improvisation and environmental interaction is a great addition to the usual acrobatics and having that Sony AAA treatment should go a long way.
Far Cry 5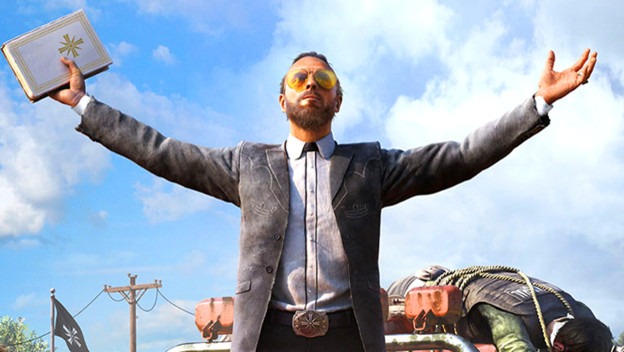 Far Cry 5 is a big point of curiosity for me. Will it just be another Far Cry or will this one, with its somewhat controversial subject material, have something interesting or meaningful to say? Sure, the partner system adds some depth to the run and gun, pseudo-stealthy combat, but it still feels like the same routine. Hopefully when we get our hands on the full game and have access to the story threads tying it all together, this game will shape up into something more.
Sea of Thieves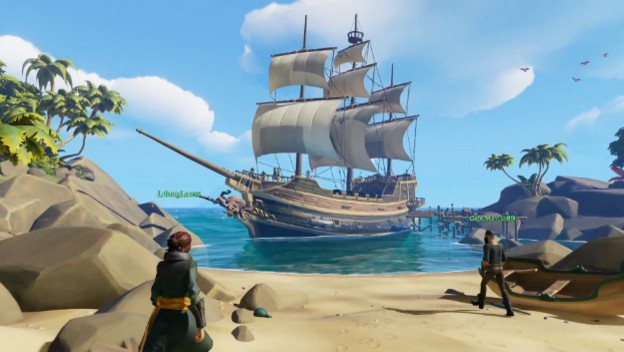 It's so refreshing to see a big, online multiplayer game that's more about having silly adventures with your friends, rather than shooting dozens of people in the face. I mean, the shooting is still a thing here in Sea of Thieves , but I digress. I feel like the team at Rare has a ton of enthusiasm about this project, and that enthusiasm is rubbing off on anyone who gets near.
Monster Hunter World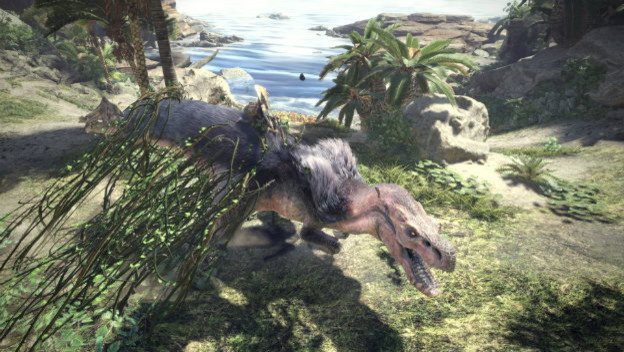 Capcom's new, console Monster Hunter getting early stage presence during Sony's E3 Experience felt like a big deal. Over the course of a few console generations, Monster Hunter has gone from a tiny blip on the radar to something bubbling just under the surface of true relevance. This feels like the breaking point. Monster Hunter World finally has what it needs to make the big time. Let's see how that turns out.
Metro: Exodus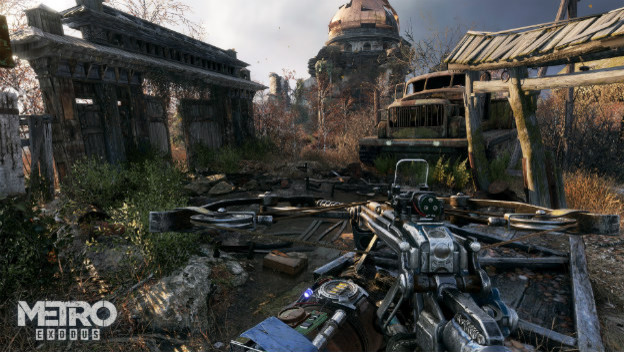 The Metro series has been one of those smalltime success stories that makes you just feel good to read about. It went from the relative obscurity of Metro 2033 to the higher platform Metro: Last Light got during Deep Silver's rise to higher-tier publishing, Metro: Exodus has the tools it needs to really be a big deal. The teaser trailer was super impressive visually, and if the final game captures a similar experience, we're all in for a good time.
Darksiders 3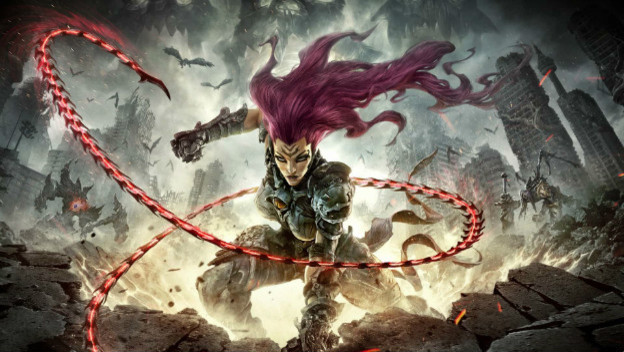 Maybe I'm a fool, but Darksiders 3 's initial publicity materials gave me just enough of a Castlevania vibe to get me excited. Obviously it's something totally different, but Darksiders has always been great about slapping different kinds of mechanics together into an intriguing whole. Adding a whip to the festivities, over the usual swords and whatnot, should help it feel like a distinct experience. Seeing the story get to the next step despite all the THQ drama is also cool to see; everyone loves a comeback story.
A Way Out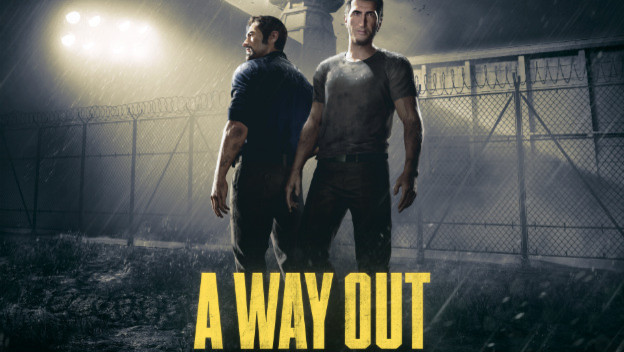 This new game from the makers of Brothers looks a bit on the gimmicky side. That said, so was Brothers , and it turned out pretty well! A Way Out is a forced co-op, splitscreen game that is all about working together with a friend across a narrative-based game, rather than something more arcade-y. It's an intriguing concept and seeing it in action at E3 was a good tease. Figuring out where the story goes alongside a regular play partner should be a new kind of rewarding multiplayer experience.
Bloodstained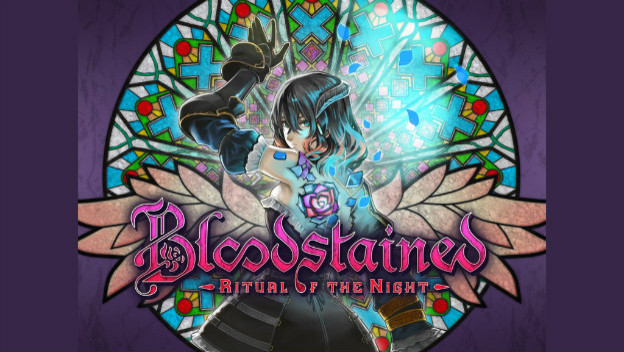 Oh, I cannot wait for Bloodstained . Igavania is back and it looks so good! It's a shame the game had to be delayed, but if that means this thing gets more time in the oven to really shine, so be it. I played the demo that came from last year's E3 and was pretty pleased with the results despite it being so early, and imagining what Bloodstained looks and feels like a year later has me salivating.