Behind my television, there is a giant jungle of cables that I have to navigate whenever I want to play my consoles. But 2018 has been such a solid year for Sony's PlayStation 4 that the constant element of that jungle has been the direct line between my PS4 and my second HDMI input.
For sure, there have been amazing titles on all of the consoles this year, but the exclusives for the PlayStation 4, combined with my general laziness, has meant that I've played a bulk of this year's titles on that sleek little system. Here are ten of the best games from 2018 that have kept me glued to this wonderful system.
God of War (2018)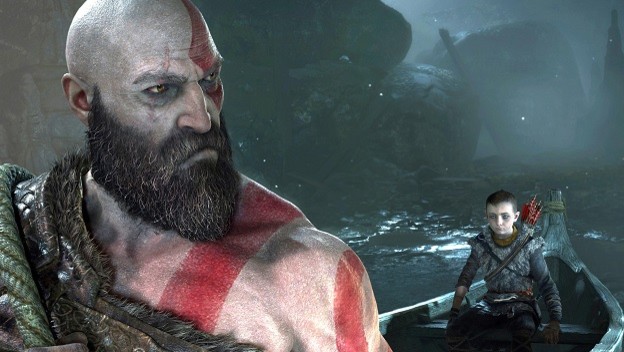 The God of War franchise is known for its brutality. In the past, its games have featured a frenetic style of combat where the protagonist, Kratos, whirls his chain blades all about the screen. This time, the camera hovers over his shoulder and the gameplay has been slowed down just a bit. Not only does this feel tighter, akin to games like Dark Souls , but the very deliberate action is as intimate as it is violent.
One of the highlights of the game is that the narrative expands on Kratos' "angry guy" persona to show him adapting to his role as father. That's a fun bit of development for a guy whose personality is largely build on the tragedy of losing his family many years prior.
Marvel's Spider-Man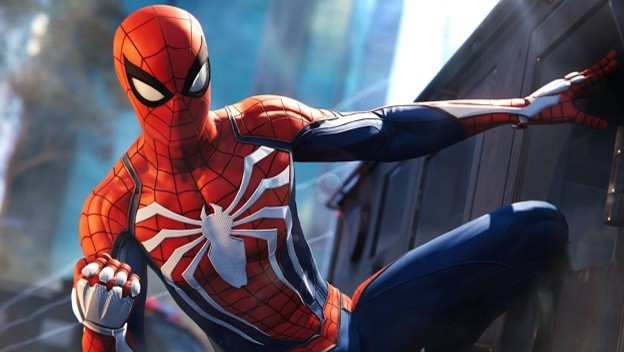 Superhero games can be very "hit or miss," and it can be hard to fully immerse yourself in them. Telltale has done a good job with its narrative games and the Arkham series of Batman games is unrivaled. Outside of that, inFAMOUS has served as the standard for superhero games, even though that isn't based on an established comic property.
Marvel's Spider-Man is very similar to that game, and it's a perfect marriage. This Spider-Man game gives players the freedom to swing through an expansive city with tight controls that recreate the feeling of being a webslinging acrobat better than any game so far. The voice acting is also well done, and the characterization provides exactly what we'd desire from a game based on the plucky, starry-eyed protagonist we've grown to love over the decades.
Tetris Effect
It doesn't take much to sell people on a Tetris game, but the problem is that many people already have a copy of Tetris on one of many compatible devices. Tetris Effect , however, is a game worth owning despite that fact.
This game for PlayStation 4 adds so much to the classic formula. It's developed by the people who made the popular puzzle games, Lumines and Rez, and, as a result, manages to incorporate music into the design. As players work through puzzles, their actions affect the way the game sounds due to a responsive musical score. The game is also beautiful and its compatibility with VR ensures that gamers can be immersed in a way that has never before been realized.
Beat Saber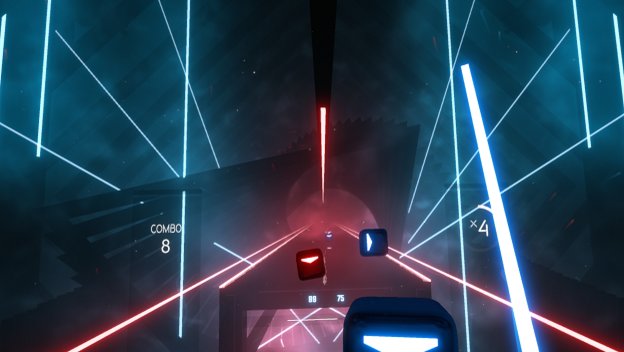 While we're on the topic of VR, which is one of the ways the PlayStation 4 sets itself apart from other consoles, I have to mention Beat Saber . This is a rhythm game, which is a genre that has faded to an extent but is, nonetheless, extremely immersive. Music has a way of pulling you in. So does virtual reality.
Beat Saber isn't a typical rhythm game, though. It also capitalizes on the very common fantasy of wielding a light saber. In the game, blocks travel down a stream towards the player. Using two sabers, each set to a move controller, the player has to slice through the blocks with the appropriate saber in a ballet of colorful lights.
Dragon Ball FighterZ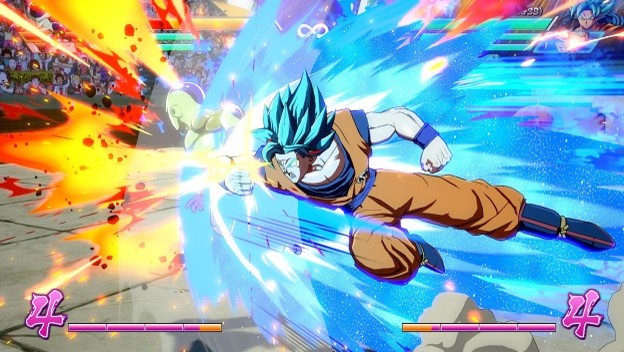 There have been plenty of Dragon Ball fighting games in the past and, while I enjoy the fanfare, they were never mechanically rewarding. There was a degree of silliness to them, which is fine for a game based on a bombastic series. Dragon Ball FighterZ , however, manages to capture that feeling of power while also offering gamers precise control over their characters.
This game, which quickly found a place in the competitive fighting scene, is a team based fighting game where players select their team and can use their characters to assist whichever fighter they have out on the field. In that way, it's similar to Marvel vs Capcom, whose most recent entry was a disappointment for the community. A steady stream of content has also helped keep players engaged.
Monster Hunter: World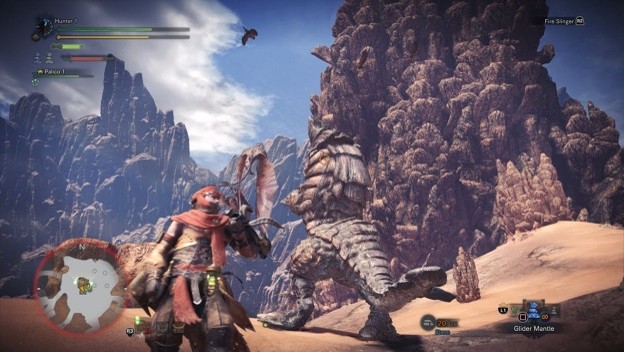 This year, Capcom's popular Monster Hunter series finally made big strides in the United States with the expansive title, Monster Hunter: World . It has the technical, hardcore gameplay that Dark Souls has created such an appetite for.
The game tasks players with collecting materials from gigantic creatures in order to create gear so they can, in turn, defeat even more menacing foes. Players can team up with up to three other players, choose classes based on preferred weapon types, and undertake quests in an accessible way thanks to an in-game billboard. There was even a fun crossover even with Final Fantasy XIV wherein that franchise's legendary Behemoth monster became a unique target.
Red Dead Redemption 2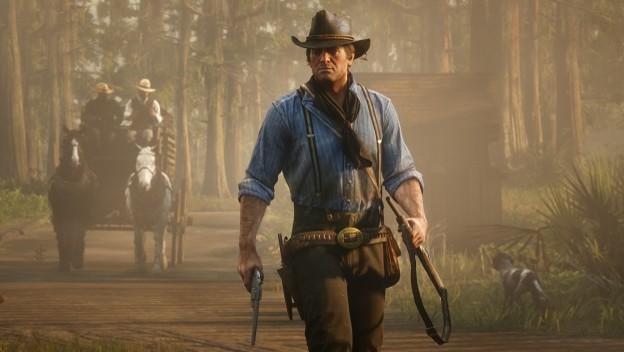 Fans have long clamored for a sequel to Red Dead Redemption and, this year, they received what they've been asking for. The hype was big on this game and, somehow, the game managed to deliver on expectations.
Rockstar Games excels at incorporating story into open world games and this title was no different. That's a rarity for sandbox games but, thankfully, the main scenario and all the sidequests offer players a ton of enjoyable content that they can undertake on their own terms. There's just so many ways to play this game and they're all equally valid and satisfying.
Celeste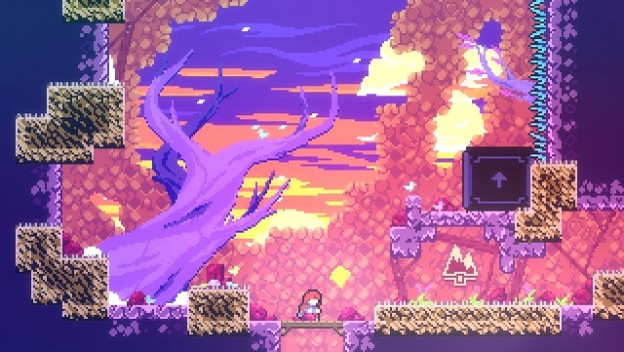 Celeste is a hard game, which is perfect because gamers have become gluttons for punishment. This platformer has a range of interesting moves for the titular character Celeste to help her navigate a mountain gauntlet of challenges.
The precision of the controls are part of what makes the game work so well. There will be a ton of deaths but these never feel unfair. There's also a narrative incorporated into the platformer goodness and a slew of challenge stages to complete once that narrative is completed. The art is also exceedingly beautiful which is something I've come to expect from my indie games.
Dragon Quest XI: Echoes of an Elusive Age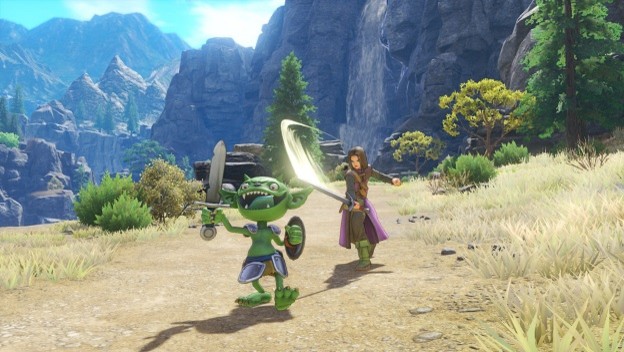 Dragon Quest has been around forever, similar to its closest rival, Final Fantasy . Unlike that series, it rarely disappoints and its fans are some of the devoted I've seen. I'm grateful that these fans have been rewarded for their patience.
Dragon Quest XI: Echoes of an Elusive Age , as is tradition, features character designs from the legendary artist, Akira Toriyama, who is primarily known for Dragon Ball Z . Character in this game are extraordinarily charismatic, and it's hard not to love them. The turn based combat is also intuitive and can, like all good RPGs, be explored and dissected for fans of deeper mechanics. That said, this game is a phenomenal entry point for new fans and this title undeniably proves that the JRPG is still a powerful genre in 2018.
Dark Souls Remastered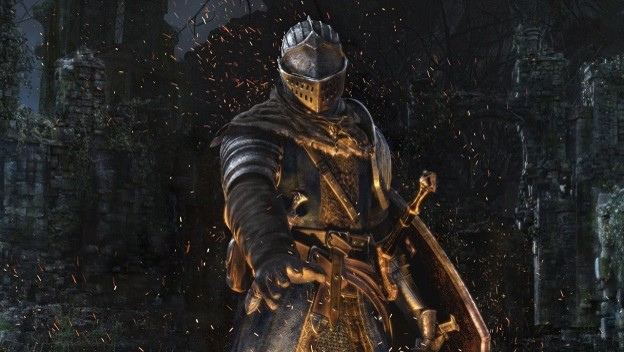 Dark Souls is not a new game by any means, but this remaster is an amazing excuse to jump back into the series. The original game features a beautiful, low fantasy world, and exploring all of its various locales, which are linked by brilliant map design, remains rewarding but the improved graphics make the experience even better.
What's more, the combat is smoother and older areas, which were glitchy, are less of a horror to explore. In a game as difficult as this, it's important that deaths feels justified. The game also revitalized the multiplayer scene which is good because the game's unique take on multiplayer is a core part of the experience.