One of the most interesting news stories post-E3 2017 is Sega Forever . This new service on mobile platforms is a unified effort to not only release a steady flow of Sega games to fans, but to do so for free. With games every two weeks from platforms throughout Sega history, including the Dreamcast and Sega Saturn, this could be a treasure trove of long-lost content. Naturally, this got our gears turning about what games we'd like to see on the platform.
Nerd note: this list assumes some third-party support.
Castlevania: Bloodlines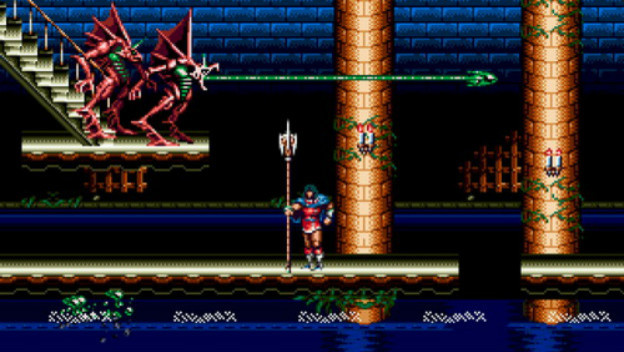 Castlevania: Bloodlines is one of the few Castlevania games that hasn't been re-released at all. It was also the only Castlevania game on the Sega Genesis and the first on a Sega platform. It's also notable for being the Castlevania debut of composer Michiru Yamane, who would eventually go on to compose the legendary soundtrack for Castlevania: Symphony of the Night . Bloodlines was a cool, underrated game that is a key component of any Sega collector's library.
Burning Rangers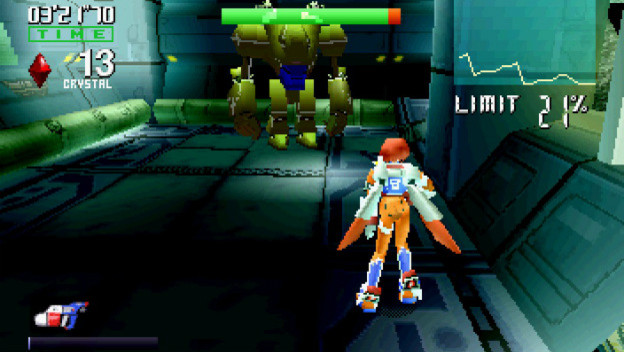 The biggest potential of the Sega Forever platform is the ostensible inclusion of Sega Saturn games. That was a tragically failed system with a wealth of interesting games, many of which have yet to resurface anywhere. Burning Rangers is a cult classic game from Sonic Team about an elite team of futuristic firefighters in a world in which fire is the only remaining danger. It sounds wacky, and it absolutely is wacky. It's from an era of peak creativity and weirdness from Sega, and host to one of the greatest cheeseball theme songs in Japanese gaming history.
Daytona USA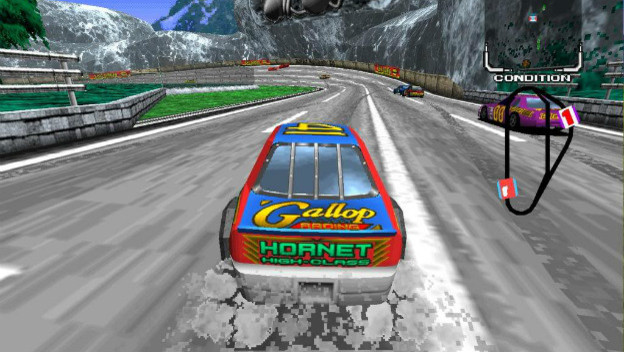 Speaking of awesome theme songs in Japanese games, Daytona USA is another game in Sega's long tenure of arcade-style classics with dope music. Takenobu Mitsuyoshi's vocal stylings make this racing game something truly special. The good thing about Daytona USA is it has already been ported and re-released to other platforms, so getting it to Sega Forever in the mobile space might be an easy way to get that early content diversity in.
Guardian Heroes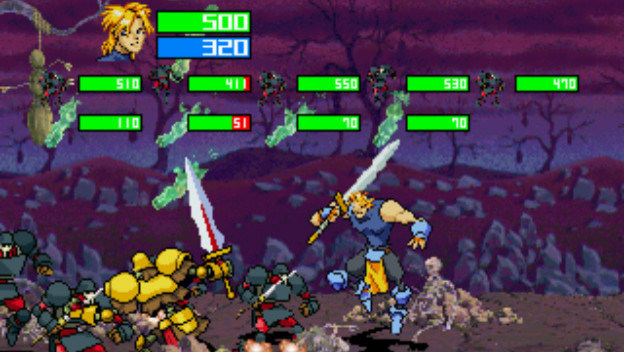 By the time everything is said and done with Sega Forever, I'll frankly be disappointed if most of the Sega Saturn library doesn't turn up on the service. But if that can't happen, we still need the essentials, and Guardian Heroes is absolutely essential. Developer Treasure was a huge part of Sega back in the 90's, and every single game that company made was awesome. Guardian Heroes was an innovative take on the brawler genre, with multiple planes, incredible sprite animation, and complex moves and skills.
Fighters Megamix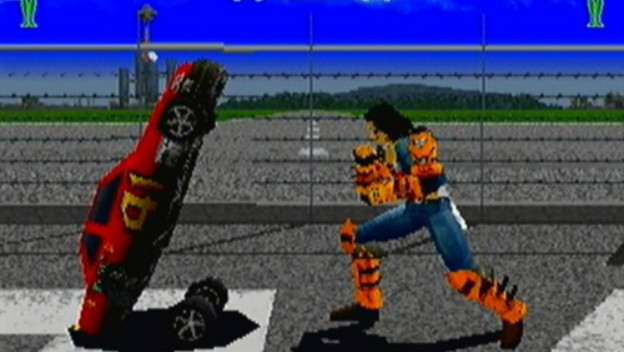 Very few games scream "Sega" like Fighters Megamix . After all, it's a fighting game on the thoroughly distinct Sega Saturn with a roster made of up all kinds of goofy Sega characters. Yes, you're looking at that screenshot right. The Hornet car from Daytona USA is a playable fighter. That's the kind of game we're dealing with here. Fighters Megamix is a weird game that might not be the most amazing fighting game in the world, but as an important piece of Sega history it absolutely needs a spot in the Sega Forever collection.
Panzer Dragoon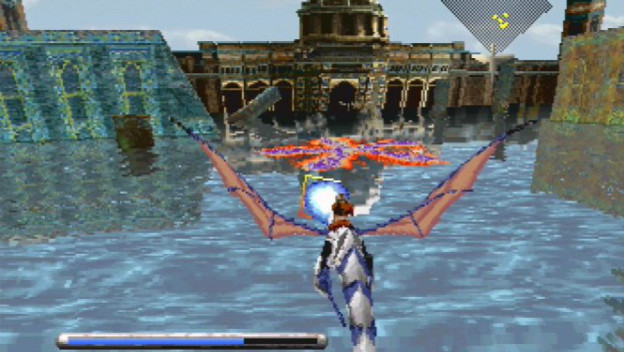 If you're having a conversation about Sega games that need to be brought back to relevance and availability and Panzer Dragoon isn't on the top of your list, something might be wrong with you. Just saying. The Panzer Dragoon series was essential, albeit obscure. This sort of on-rails shooter, with its unique targeting and lock-on system, would be derived from in several games sense. Getting a hold of any of these games is prohibitively expensive, and gaming history owes so much to these games that Sega Forever would be a disservice without them.
Power Stone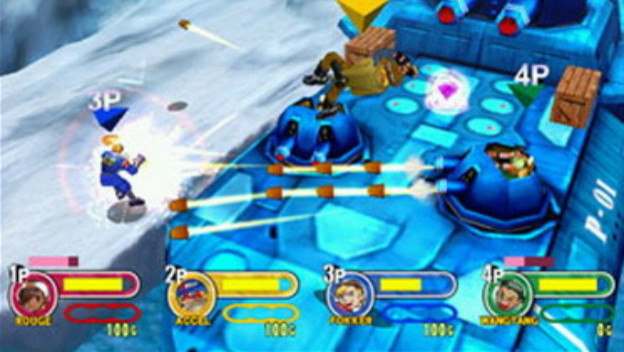 This is another third-party game with a deep history rooted in Sega, this time from Capcom. Capcom supported the Segas Saturn and Dreamcast quite a bit, largely with arcade-perfect ports of fighting games. Power Stone and its sequel were original games for the Dreamcast (later ported to PSP) and can be part of the conversation about the videogame DNA that would eventually evolve to become Super Smash Bros . It's a four-player arena fighter with all kinds of nutty characters and attacks, and anyone who played it back then can't let it go. With Sega Forever's touted controller support, there's no excuse (outside of licensing, but yeah).
Shenmue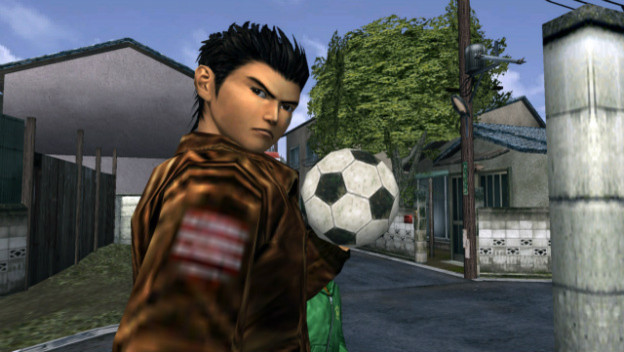 Of course Shenmue is on the list. Sega Forever is the perfect platform for RPGs and adventure-style games. Shenmue was a genre piller on the Sega Dreamcast, and a pioneer of mechanics and storytelling techniques that have endured in videogames to this day. Shenmue 3 is coming, and happened to be the most-funded videogame Kickstarter in the platform's history. Sega Forever should feed on that hype and interest with a mobile port of the original.
Skies of Arcadia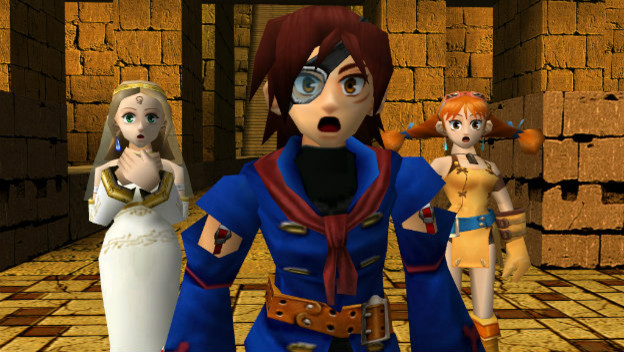 Another big Sega RPG, Skies of Arcadia hasn't been seen since its Gamecube port and a few cameos in the Valkyria Chronicles series. An in-house RPG inspired by the likes of Final Fantasy , this was one of the Dreamcast's few JRPG experiences. The development team was made of people from all kinds of Sega blockbusters, including Panzer Dragoon , Phantasy Star, Sakura Wars and Sonic the Hedgehog . Games like Phantasy Star Online likely won't work on the Sega Forever platform, but a decent port of Skies of Arcadia could be a boon for RPG fans looking for some old-school, JRPG goodness after the Genesis era.
Snatcher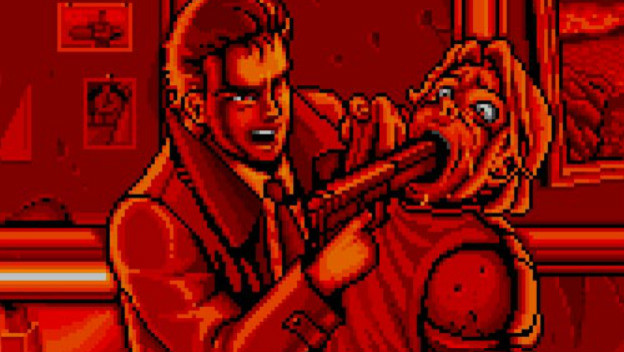 Snatcher is the most pie in the sky item on this list. If Snatcher showed up on Sega Forever, I would question the very fabric of reality. Just kidding! I'd happily download and play it forever, totally ignoring everything I know crumbling to dust around me. Snatcher is one of the few times auteur videogame development weirdo Hideo Kojima was able to do something other than Metal Gear and is a fascinating combination of 90s cyberpunk, loud brass instruments, visual novels, and the Sega CD. Sega wouldn't even have to figure out the light gun thing, since the original already had controller play in as a backup. This game can fetch prices of well over $400 on the retro market, so the demand is very real.