2019 is proving to be another big year for games, especially with all the big AAA sequels and new titles coming within just the first few months. But another big part of 2019 is a surprisingly large roster of IP we haven't seen for a long time trying to crack back into relevancy. Some of these have been a long time coming, while others are rising from the flames of drama or other forms of near-extinction. Here are the ten biggest gaming comebacks of 2019.
Bloodstained: Ritual of the Night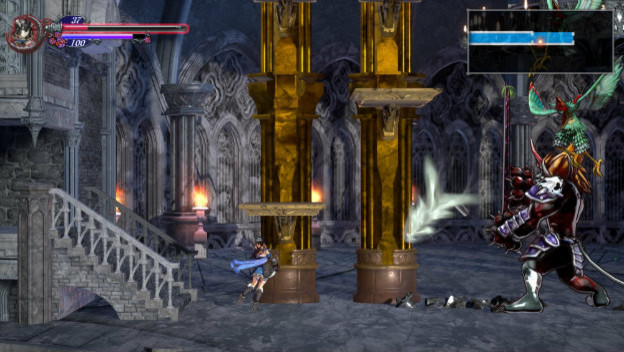 2018 was a huge year for the Metroidvania genre, but Castlevania itself has been sorely lacking in the brand new video game department. Luckily, longtime Castlevania producer Koji Igarashi has taken matters to his own hands, and the fruit of his and his team's labor seems ready to hit the streets in 2019. Bloodstained: Ritual of the Night will be "Igavania" in its purest form, and if the 8-bit spinoff that came out last year is any indication, IGA hasn't lost his step in the slightest.
Chocobo's Mystery Dungeon: Every Buddy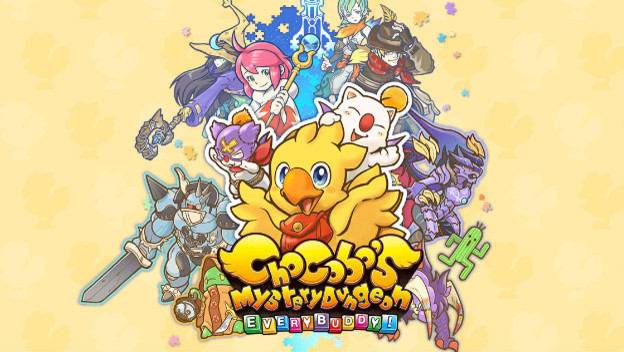 While Final Fantasy is alive and well, our favorite, plucky little uh, giant chicken thing hasn't been in the spotlight for a while. The whole Chocobo extended universe was its own adorable pocket dimension for years, but sadly it vanished after a couple Wii and DS titles. While it's an enhanced port of the last Wii game, Chocobo's Mystery Dungeon: Every Buddy has a good chance of reminding fans why these games were so great.
Devil May Cry 5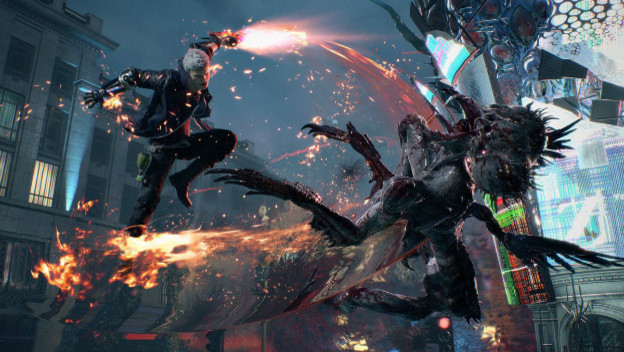 This is apparently a divisive opinion, but this writer couldn't stand what Capcom and Ninja Theory did to Devil May Cry last generation. And it seemed for a long time that was the last hurrah of the once great character action series, outside of some fun cameo appearances. Luckily that turned out to be wrong, and Devil May Cry 5 looks to be the sequel the fans have wanted all this time.
Dead or Alive 6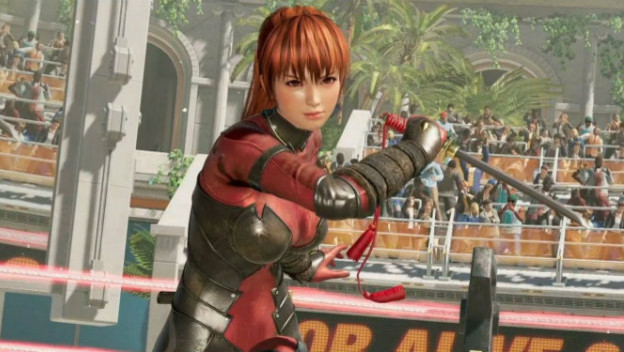 While fighting games have been booming again, Dead or Alive seemed to be left behind. While so many fighting games have enjoyed great success in both casual and hardcore circles, Dead or Alive 5 seemed to come and go, and evern resorted to a free-to-play variant to draw people in. Meanwhile, many just have a hard time taking the series seriously due to its reputation. But with Dead or Alive 6 , the team is trying to make it more of a serious fighting game with more contemporary mechanics and event support.
MediEvil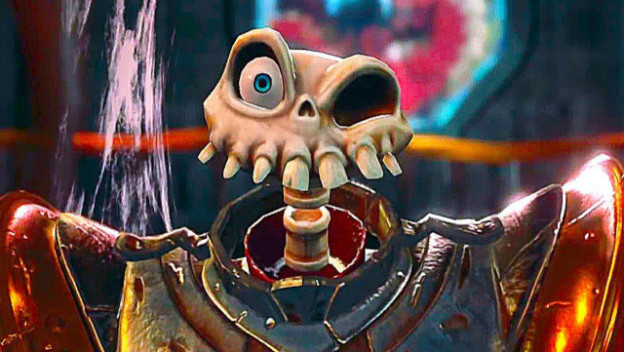 Remakes and remasters of PlayStation games have been a big thing lately, so of course one of the PlayStation's original exclusives is getting the big treatment. This remake looks huge, both in scale and care, and even many of the original game's creative leads are returning to work on this one in some form or another. While this isn't the first MediEvil remake, this one certainly has some real muscle behind it.
Samurai Shodown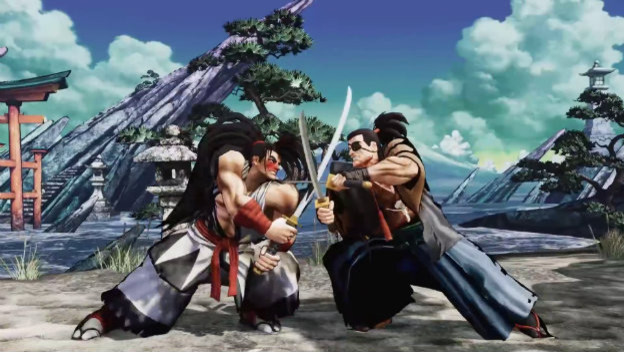 SNK was struggling for a bit there, but King of Fighters XIV was well-received after some updates and the company seems to have regained control over a lot of its IP. Case in point, a new Samurai Shodown is coming, and it looks like it has a real budget compared to the last time this happened. It looks beautiful in motion, and reminiscient of (but still distinct from) Street Fighter IV . Not much else is known yet, but this is a great opportunity for a classic series.
Shenmue III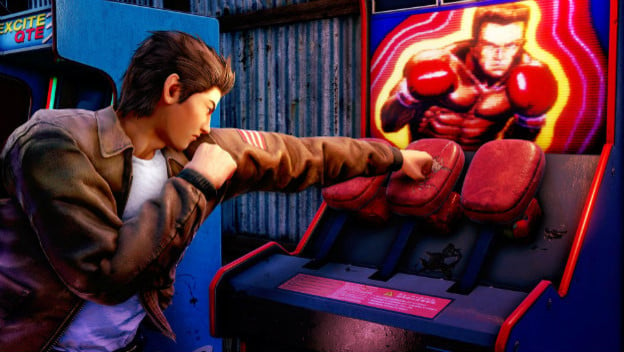 Technically, Shenmue already sort of came back with the remaster pack that released in 2018, but that ended up being riddled with bugs and other issues. It was also downscaled from what was apparently a much more ambitious remaster project, based on some leaked assets. However, Shenmue III is on the way and is one of the most successful projects in the history of Kickstarter. It's gonna be a big deal, regardless of whether or not the Shenmue concept even still holds up.
Toejam and Earl: Back in the Groove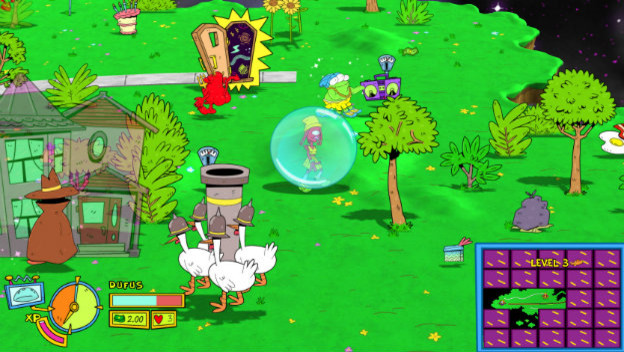 The original Toejam and Earl was one of the weirdest, funkiest roguelikes in the business. After a couple of weird platformer sequels nobody really noticed, the O.G.s are back with the original creator leading the development team. This is classic Toejam and Earl in all its glory, and all that remains to be seen is how well this idea holds up in 2019.
Streets of Rage 4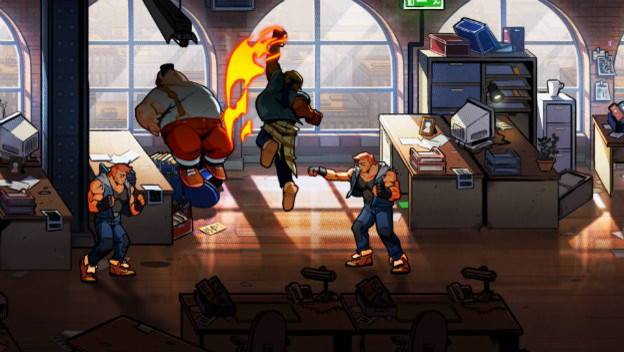 The teams behind bringing Windjammers and Wonder Boy back to life in extravagant fashion (especially with Wonder Boy ) managed to not only get a sequel to Windjammers going somehow, but are also working together on a brand new Streets of Rage . This game looks incredible in motion, with strikingly crisp 2D art that looks like straight up TV animation. Information on this one is still developing, but it has been looking good since it was announced.
Marvel Ultimate Alliance 3: The Black Order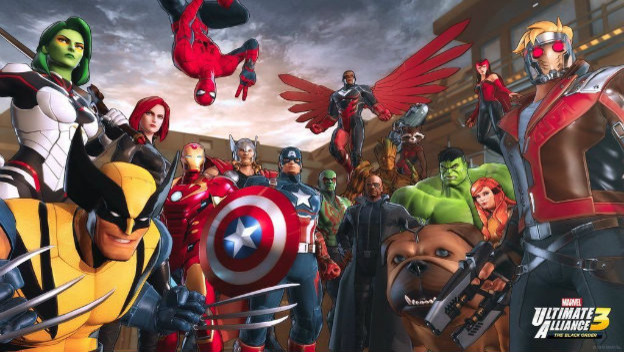 If you told me a year ago that not only would Marvel Ultimate Alliance be coming back, but as a Nintendo exclusive developed by Team Ninja, I don't even know what I would think. But it's a totally real thing that is happening, and there is a lot riding on it. Team Ninja has big shoes to fill, but unfortunately those shoes smell like Call of Duty map DLC so it's Team Ninja or nothing. That said, Team Ninja has been on fire lately, so I'm honestly all in.