OK. We all know that women are way better to look at for long periods of time than men. Their sleek exteriors and graceful movements tend to entrance and intoxicate us. And since we spend many hours gaming, why not have some great eye candy to look at while trouncing hordes of baddies? So, here's who made our list for best female eye candy this gen.
Bayonetta (Bayonetta)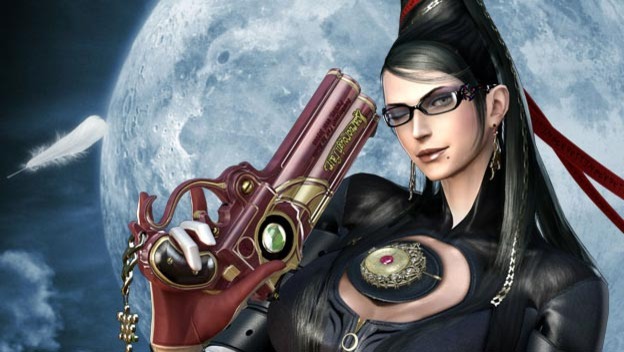 Bayonetta totally dispels the arcane concept that all witches are brooding, ugly, vile beasts. Not only is Bayonetta hot, she can totally kick your ass…with her hair. Her abilities don't stop at her hair, though. She's packing a small arsenal of firearms and spells as well.
Nariko (Heavenly Sword)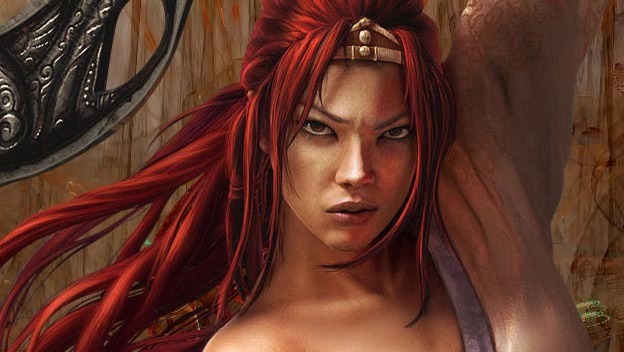 Taking redheads to a whole new level of smoking, Nariko was told (by an obvious group of idiots) that she wasn't good enough. Well, we beg to differ. Not only can she hold her own against hordes of baddies and manage to keep her friend Kai alive, she does it all in a strategically altered toga.
Trip (Enslaved: Odyssey to the West)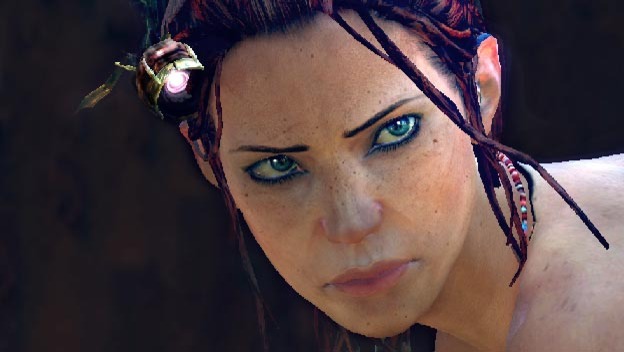 This girl has several things going for her. First off, she is super smart and is able to reprogram and repurpose alien technology. Secondly, she's got a slight vulnerability complex–absolutely essential for keeping her counterpart on board. And lastly, she manages all this at age 19.
Juliet Starling (Lollipop Chainsaw)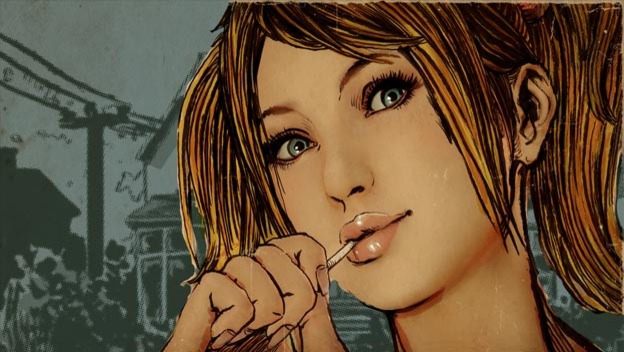 San Romero High School is a fictitious high school in a fictitious California, and that can mean only one thing: hot chicks everywhere. Except this time, they have all been turned into zombies. All but one smoking-hot (but not terribly bright) cheerleader who just happens to come from a long line of zombie hunters. Awesome.
Sheva Alomar (Resident Evil 5)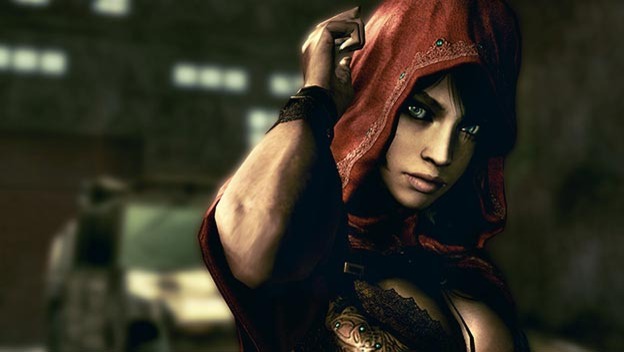 As an African operative of the Bioterrorism Assessment Alliance, this girl has seen it all. But she really shines when she and Chris Redfield start wrecking shop as a duo. She has a feral grace and an unwillingness to give up. She is also highly adept at destroying hordes of the undead. Mix that all together and you have the recipe for uber hotness.
Sonya Blade (Mortal Kombat)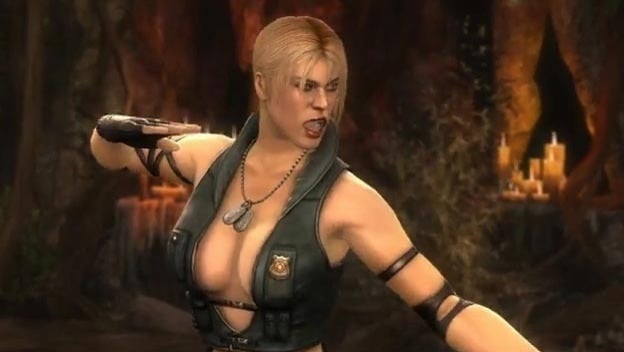 Special Forces Officer Lt. Sonya Blade is undoubtedly one of the baddest chicks around. She was fighting Outer World evildoers long before many of these other females had even graced a shelf in your local game store. I mean, she tops off enemies by ripping them in half with the strength of her thighs. Impressive.
Miranda Lawson (Mass Effect)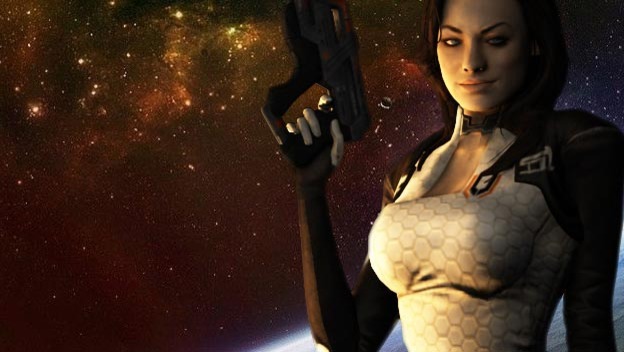 Miranda was genetically engineered by her father to be the perfect woman in all aspects (her father, though evil, was definitely a visionary). She has certainly risen to that task in tremendous ways. She deploys her…uh…assets to assist Commander Shepard in more ways than just roasting Reapers.
Morrigan (Marvel vs. Capcom 3)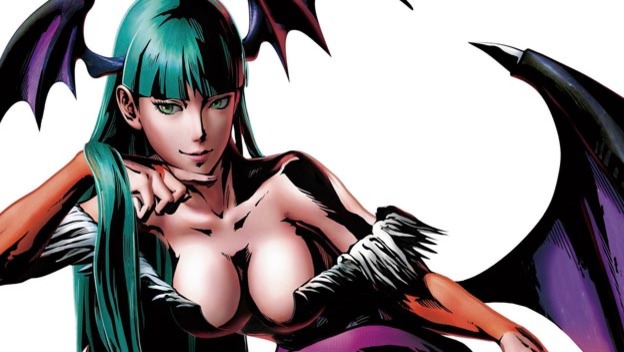 Morrigan has been called the most popular character from the Darkstalkers series. Duh. She's a succubus. Was there a doubt that she wouldn't be? The developers took the concept of a demonic female who feeds off of the sexual energies of people and created an amazingly gifted fighter as beautiful as she is deadly.
Cortana (Halo 4)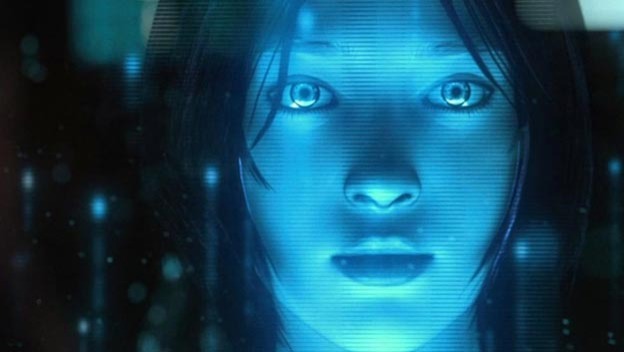 OK. I know this is going to sound a little weird. Saying that an AI female who was created from the brain tissue of an old lady back on Earth is hot is a little strange. But the good news is that Cortana was allowed the opportunity to take on a life of her own–that way, we don't feel so weird saying that she's hot when she's really just a construct built from the brain matter of the aging creator of the SPARTAN program.
Lara Croft (Tomb Raider)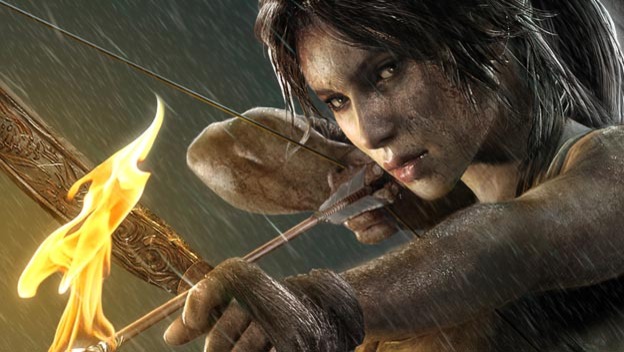 No other female character in gaming has made a bigger dent in pubescent teen boys' wallets (and their dreams) more so than Lara Croft. Through her many re-imaginings, she has maintained a few absolute constants: She is beautiful, graceful, has a sexy accent, and can kick your ass in every way humanly possible. In gaming, it will be a long, long time before another female of this caliber will come along and wow us the way Lara has.