At one point or another, it has been easier for us as man-gamers to identify with the ladies we see in our games easier than real ones. Why? Because they embody our every fantasy. They were created to be everything we have ever wanted in a woman. So naturally, it would be much easier to identify with a beautiful woman in a game who actually invests in your character, because let's face it, real women are just too hard to read sometimes. So let's dive right in and take a look at this bevy of beauties.
Lara Croft (2013)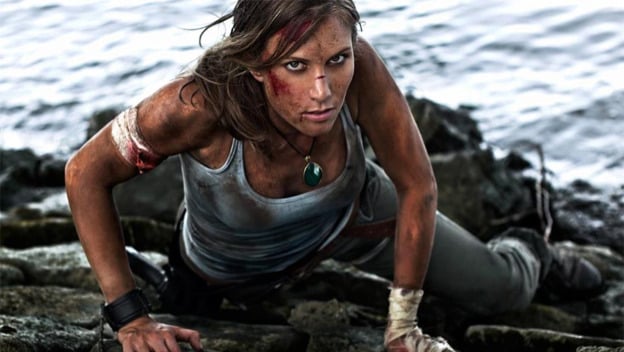 Lara is not a new entry to this list. She has shown up on every "God I wish this chick was real," kind of list since she showed up in video game land in those little bitty shorts and tank top, blasting away with her twin pistols. But this new Lara is fresh and still learning herself. She is discovering the amazing woman that we all already know. She is finding out how to be the badass we know she becomes. Deeper than that, she embodies intelligence, passion, and zest for life that has kept her on these lists for a long time now, and I imagine she won't be coming off of them anytime soon.
Miranda Lawson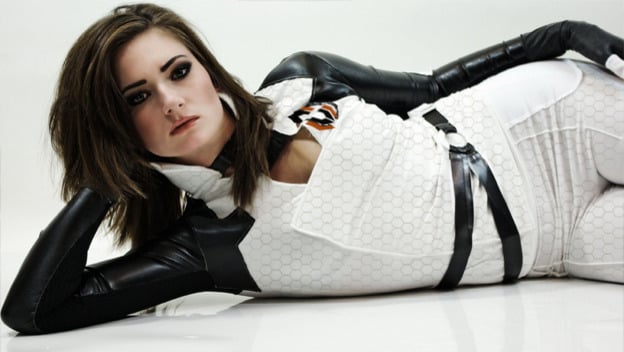 So what if her father genetically engineered her to be the perfect woman? So what if he burdened her with incredible intellect and an exquisite body, taken from the best bits of the finest DNA available to him? Why does that make him a bad guy? I say it makes him a genius and that he should probably be teaching classes at a hoity-toity university somewhere so that maybe someday, the perfection he created in Miranda may actually one day be a reality. Oh wait, he's not real either. Crap. Oh well, until the day his work is realized here in the real world, we will always wonder what it would be like.
The Whole DOA Volleyball Team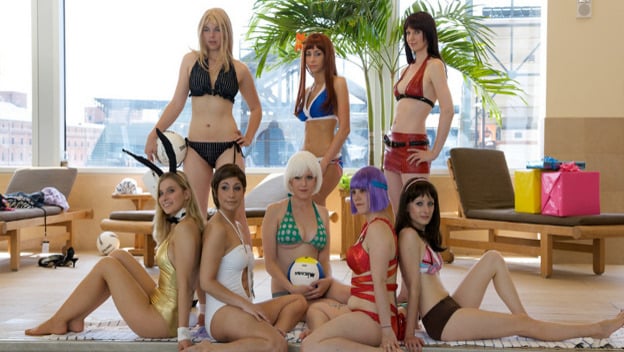 What could possibly be better than an entire team of uber-hot martial arts experts playing a little beach volleyball? Oh yeah, they could be hanging out in a giant hot tub…with you. That might be just a little cooler. Cause nothing says lovin' like a giant hot tub full of nearly naked hot chicks. Don't feel bad. I'm just saying what you all were thinking. You're welcome.
Joanna Dark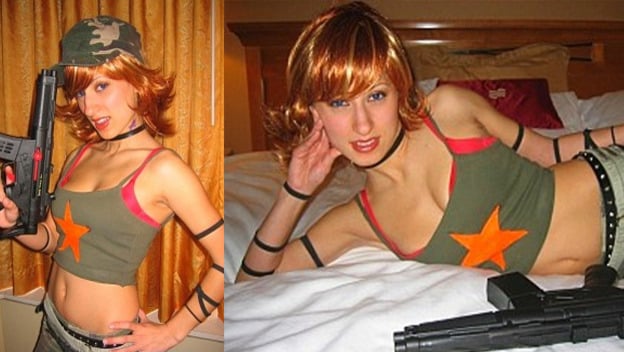 Beauty, tenacity and brains–all rolled into one sweet, sexy, red-headed package. She may live in a dystopian future, but honestly how could a man even worry about anything at all when she was around. She's hot and she knows it. She looks great in sneaking suits and skin-tight clothing. She is incredible with a variety of small arms and hand-to-hand combat. And she has red hair. So at what point would you even think about not including her on the "God I wish she was real," countdown?
Princess Zelda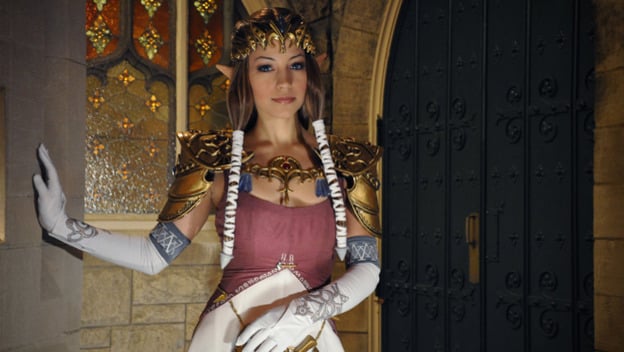 You know I wasn't going to include her, but she's been so elusive for so long. She gets captured all the time and I guess she figures Link just won't do it for her cause she keeps getting spirited away by other dudes who like beating her up and locking her away from everyone else in her life. So I thought that maybe if she were real and found herself in a real hostage situation that maybe a guy like… say… you, were to rescue her. Would she give it up then? Well my first bit of advice would be that if you plan on rescuing this one, you should probably be a total a-hole to her, cause that's what she seems to be into. And lastly, don't wear stretchy pants. Instant turn-off for this girlie.
Tifa Lockhart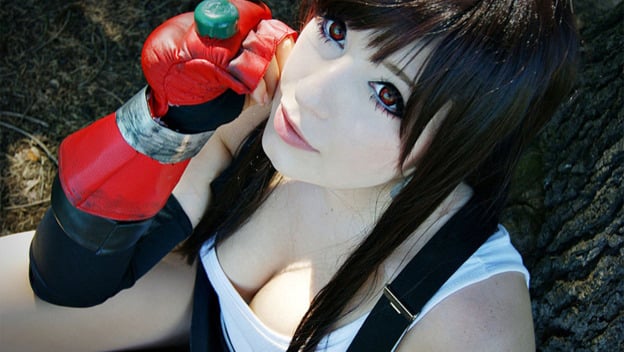 I could never tell if it was the quiet strength of Tifa that was so appealing, or if it was the way she was able to calm Cloud down when he was about to lose it, or if it was the way she could straight up throw down and smash some faces if she needed to. Whatever the reason may be, here she is. She's one of those video game females that, while super hot, has so much going for her that it goes beyond a mere want for this woman to be real because she's pretty. I think it's more about meeting someone who is so strong on so many levels that makes us want to bring her into the real world. One thing's for sure though: this world would never be the same.
Nilin Cartier-Wells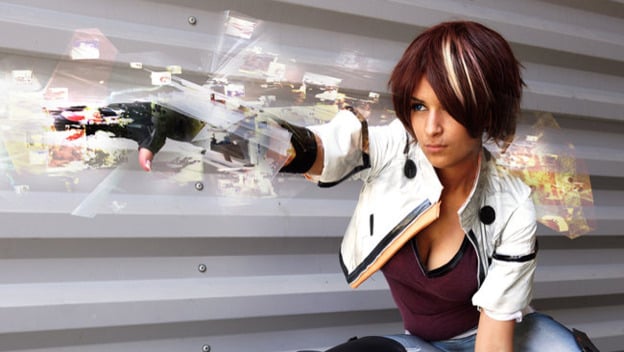 Hot, vulnerable, and hot…did I mention hot? Anyway, Nillin makes the list because I was more than a little impressed with how she handled herself in the completely bizarre set of circumstances she found herself in while playing through Remember Me . More than that though, she has incredible physical prowess and the ability to endure when all seems lost. That and she looks incredible in skin-tight jeans and a little jacket thingy. Oh, and she has the Sensen thing, too. So if she gets too pissy, you just short it out and reset her memories. Suddenly, you're her knight in shining armor again.
Chun-Li/Cammy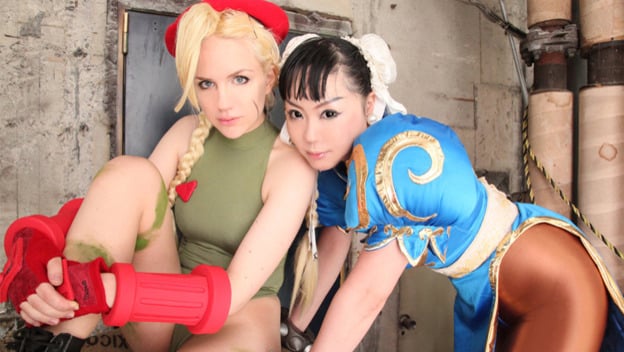 This was a tough one to call. Honestly we couldn't choose between either one, so we listed both. Both women are serious femme fatales. Both women wear incredibly sexy costumes while busting heads with the best martial artists in game land. Both have their owns stories that make them very deep characters. And even though a totally horrible film was made about them and their compatriots–one of them was played by Ming Na Wen and the other by Kylie Minogue. So I guess, we kind of already know what it would be like to see these women in real life. Unfortunately in this world, much as in game land, they are totally unattainable to all but the fortunate few. Go figure.
Quiet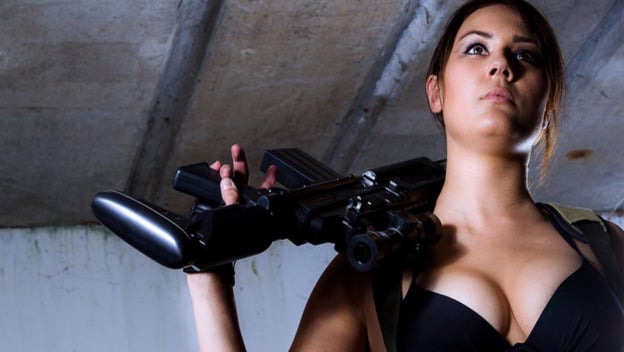 Just a few things will sum up why this woman has graced our list: Sexy, sniper, big gun, bikini, black stockings, mute. Okay, so maybe she's not exactly a mute, but she doesn't speak–at least that's what we have been led to believe by Hideo Kojima and his team. 'Cause we all know how much they like telling us exactly how things will be. Anyway, she is a sexy character who was created to be the antithesis of all the other women portrayed in a more 'exposed' light. Meaning that they don't wear any real clothes but still manage to fight like men in armor. So how does Kojima accomplish this? By putting her in a black leather-looking thong bikini while wearing black stockings. Cause we all know that her outfit in no way shows her as being 'exposed.' But really, we don't care.
Princess Lana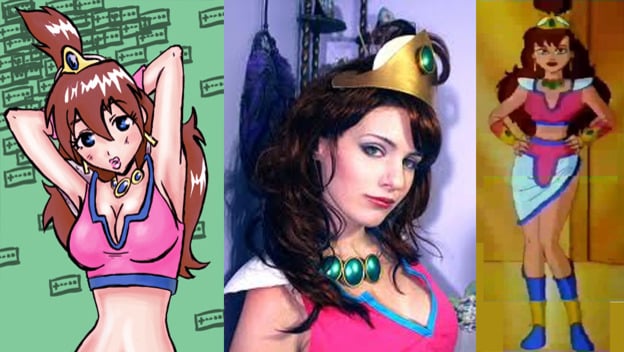 Princess Lana from the TV show Captain N: The Game Master , has always been one of my favorites in video game lore. I know she was created specifically for that show so that she could "prove" that hot chicks like her could actually go for the 'nice-guy' instead of always falling for the buff, jock-type characters like Simon Belmont in the show. If you were to somehow zap yourself into the world of Captain N and then figure out a way to bring her back here after saving her ass a thousand times, I feel like she would be far more grateful to here 'hero' than Zelda ever was.