It could be argued, easily, that this generation has been one of the best for video games in the history of the medium. Hit after hit after hit has been released, audiences have grown, and quality standards have continuously been raised. People want more and developers are delivering. So of course, it makes sense that a few games slip under the radar. Perhaps an uneven critical reception caused a game to go underappreciated by an audience that would have embraced it otherwise. Here's a list of games that defied expectations, went unnoticed, or otherwise feels underrated.
Digimon Story: Cyber Sleuth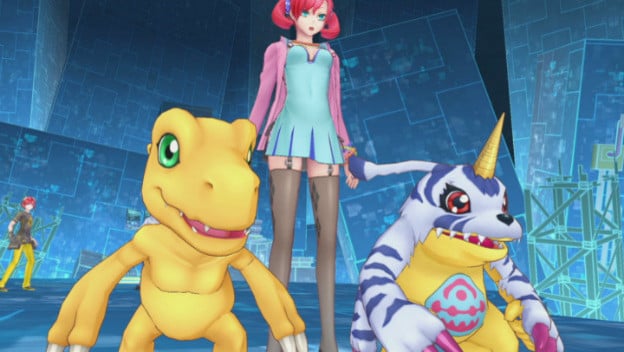 As if this generation wasn't crazy enough, it saw Digimon games make a return to the public eye. Not only did that happen, but at least one of them turned out to be pretty great! Digimon Story: Cyber Sleuth is not only an excellent monster breeding game, with legitimately fun and flexible mechanics, but it also has a great story. It felt like, while anime as hell, something that took itself seriously and strived to be something more. Check it out; it's cheap now.
Ultra Street Fighter II: The Final Challengers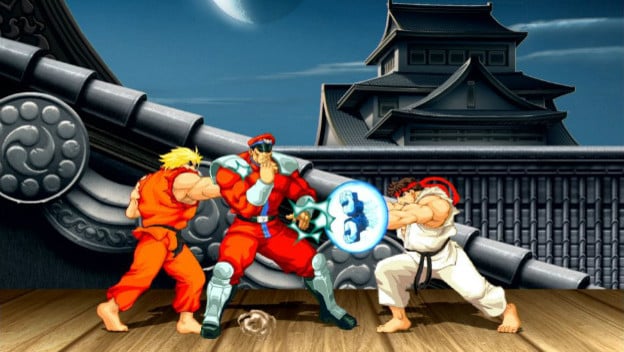 Ultra Street Fighter 2: The Final Challengers is generally the subject of a bunch of undeserved ire whenever you see it mentioned on the Internet. People treat it like a cheap cash-in, something that isn't neccessary, and a thing that nobody wanted and Capcom charged way too much for. What it actually is, is a perfect portable version of Street FIghter 2 with a retail release cementing the fact that this game matters. That rules, and Capcom recently called it a surprising sales success. It was dunked on critically, but the people spoke. Thank goodness.
World of Final Fantasy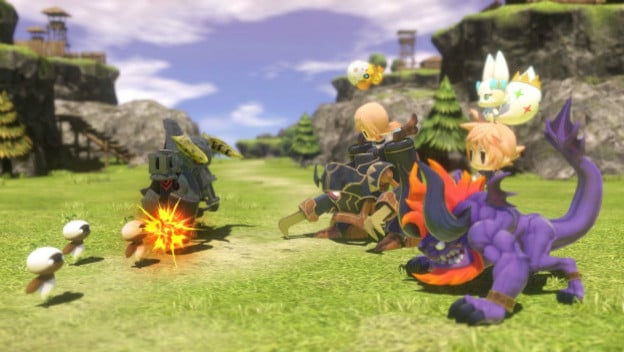 Maybe I just have a really soft spot in my heart for monster breeding games. But seriously, World of Final Fantasy was one of those games that was completely overshadowed by Final Fantasy XV and the fact that it sort of came out of nowhere with not a ton of demand. It's a solid game, with another atypically flexible breeding system. You can swap back and forth between monsters you acquire and mix and match your party setups to fit various situations. It's clever!
Akiba's Trip: Undead and Undressed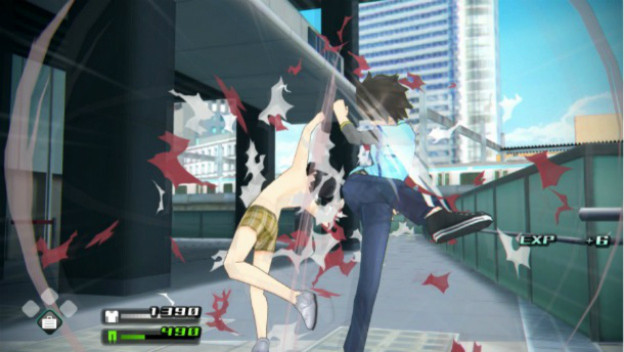 Akiba's Trip: Undead and Undressed is a weird one. Even XSEED knew it would be dismissed as a pervy otaku game and had the localization modified to include more male NPCs. Why? Because in this game, you beat up vampires and rip their clothes off to expose them to sunlight. It's silly and more slaptick than salacious. It's also a solid, pseudo open-world brawler with tons of great customization options.
Gauntlet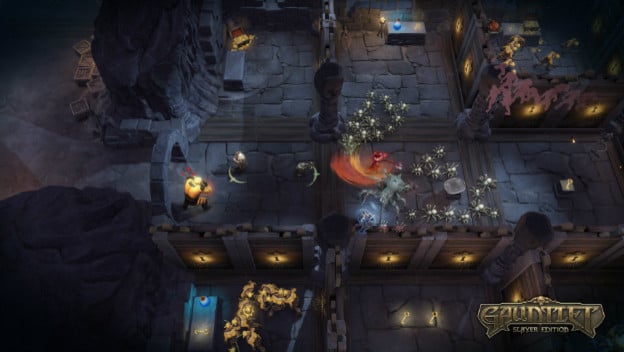 The Gauntlet reboot/remake gimmick sort of went as quickly as it came. It ended up with a big "mediocre" stamp slapped over it on places like Metacritic, but it's a blast! A rare couch co-op game with tons of unlockables and slick, arcade-style action, Gauntlet brought something to the table in its mid-tier console space that was sorely missed at the time. It's not a blockbuster by any means, but it's the perfect game for people who like the idea of games like Diablo, but don't have the patience for them.
Berserk: Band of the Hawk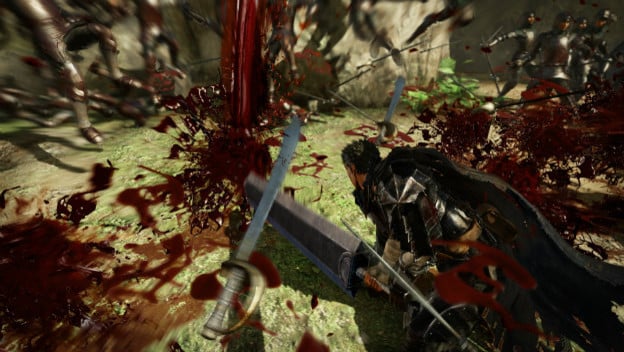 People rag on Musou , aka Dynasty Warriors games, all the time. It has never made sense to me. How could you play the modern brawler and reject it so? The games recently have been especially great, and Berserk: Band of the Hawk was a stellar example of how Omega Force is changing up its formula in interesting ways. It's a love letter to the source material, using scenes from the anime movies to flesh out the usual Cliff Notes-style story mode. It goes to greath lengths to make playing as Guts, the giant sword-wielding protagonist, feel like you'd expect him to.
Mad Max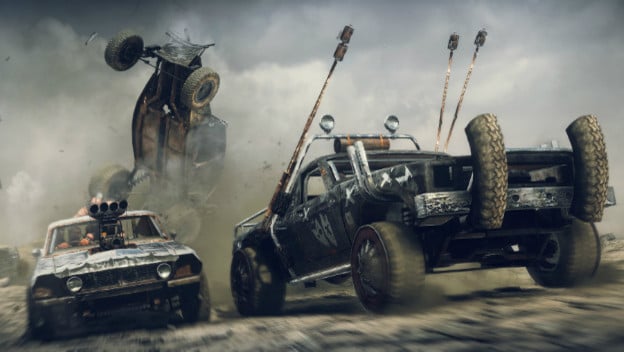 Mad Max underperforming is one of this generation's greatest tragedies. Seriously, this game is so good, and so few people picked it up that the retail value plummeted within weeks. It's a gorgeous game, and considering the emphasis on vehicular combat in the Mad Max series, managed to take tons of different styles of play and made them all work together with a masterful fluidity. It landed out of the gate with some technical issues, but they've since been resolved. It is great on wheels or on foot.
Mafia III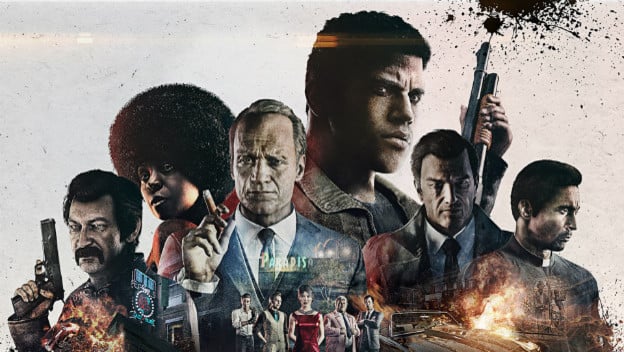 Mafia III got a bad rap because it's a little on the generic side. After a million Grand Theft Autos and Saints Row s, it's tough to stand out. But where Mafia III excels is in its storytelling. The game tackles themes like racism and the deep flaws of America in a way few video games have attempted, much less succeeded. From the game's opening message, you know it's going to be intense. It delivers in spades, and while it's not a groundbreaking "shoot people and steal cars" game, it doesn't need to be to fill its space.
Murdered: Soul Suspect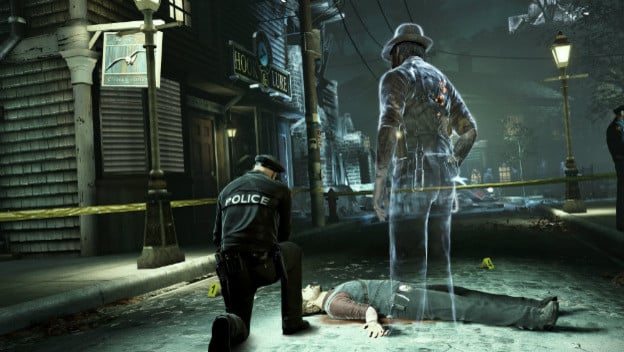 This is another tragic event in recent video game history. Murdered: Soul Suspect released to middling reviews and poor sales, missing the boat on capturing a big audience, Its developer subsequently shuttered. It died quickly and quietly, and we'll probably never see anything like it again anytime soon. It was an interesting game with a focus on telling a fun, pulpy story above all else, and it used its supernatural gimmicks to make interacting with its world a unique experience.
Tokyo Mirage Sessions #FE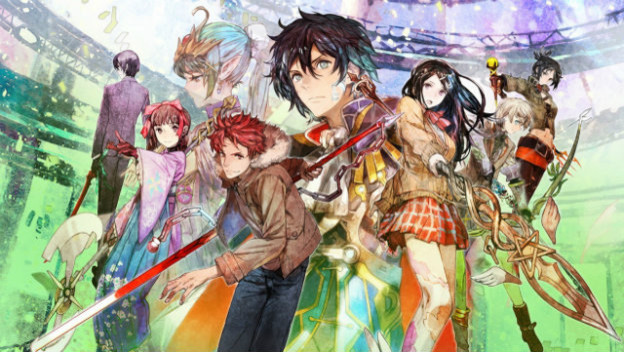 I know the Switch is a thing now, but I still consider the Wii U a part of the current generation. And darn it, Tokyo Mirage Sessions deserves as many accolades as it can get. This game is so incredible on so many levels. It's a fascinating blend of two severely different Japanese games, and a celebration of Japan's bizarre, but compelling, "Idol" culture. It's so sincerely dedicated to its bit, it's impossible not to play the whole game with a huge smile on your face even if mildly creepy Japanese pop music isn't your thing. I respect this game for everything it tried and succeeded in, and I am sad it was doomed out of the gate.