Bingo Blitz is a mobile board and card game developed by Playtika, released in 2012. The game has over 50 million downloads on the Google Play Store and a 4.7-star rating on the App Store. It is also ranked in the App Store at number 20 in the Casino genre, making it one of the most popular apps on the platform.
Bingo Blitz Premise
Bingo Blitz is a bingo game that players can play alone or with friends and family. You will journey around the world as you play bingo and collect souvenirs. Along the way, there will be mini-games and power-ups to collect that will help you during bingo games. Players can also compete in international bingo games that have live chat rooms. Winners of these tournaments will receive prizes and rewards, like playing cards that add to your collection.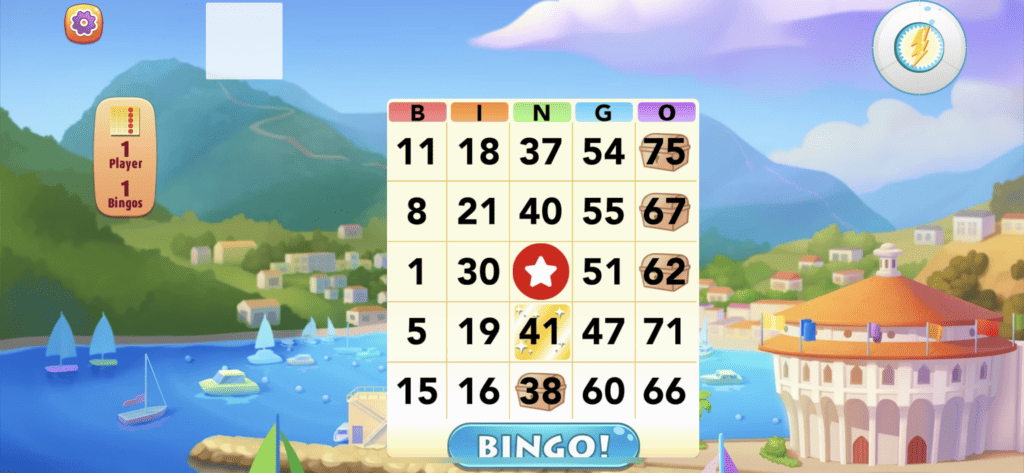 Bingo Blitz Titles in the Series
While Bingo Blitz does not have any sequels, the developer has a variety of games to choose from. These range from casino games to puzzles. Each game receives high ratings and is a great way to sit back and relax.
Slotomania™ Slots Casino Games (2012)
Poker Heat™ Texas Holdem Poker (2012)
WSOP Poker: Texas Holdem Game (2013)
Caesars Slots: Casino Games (2013)
Cat Force – PvP Match 3 Game (2020)
Bingo Blitz Cheat Codes
Bingo Blitz does not feature any cheat codes for players to use. This is because the game works on a freemium business model. Freemium games are free to play but offer in-game purchases that help the devs. Cheat codes would take away from the in-game shop and hurt their revenue, affecting future updates and games. 
Bingo Blitz Cheat Code FAQ 
Is there a way to cheat on Bingo Blitz?
No, there is no way to cheat on Bingo Blitz. The developers have even come out and stated that there are no cheat methods for the game that works. So if a website is claiming to have cheats for the game, it's best to avoid it as they put your device at risk.