FarmVille 3 is an agricultural-simulation game developed by Zynga, released in 2021. It is the third installment in the series and follows the same formula as its predecessors. The game has over 5 million downloads on the Google Play Store and has a 4.6-star rating on the App Store. The game is known and renowned for its social interaction features that go back to the first release. Players can connect with their Facebook friends to play and help their farm while receiving rewards. Despite the success of the franchise, it has received criticism from critics and the media, earning its spot on the "50 Worst Inventions" list by Time magazine.
FarmVille 3 Premise
FarmVille 3 puts players in charge of running and managing their own farms and livestock. Players plant crops, raise and breed animals, and harvest resources to progress the game. The game expands on breeding animals by letting players create their own breeds with traits and characteristics. This adds a level of strategy to the game as players must now consider which animals are the best for breeding and the most optimized for success.
Players can also invite their friends to their farm, encouraging teamwork to achieve common goals and unlock rewards. The game runs on a free-to-play model meaning that anyone can download the game free of charge, but in-game purchases are available, like gems, coins, boosts, decorations, and more. These can help speed up the game or alter the aesthetics of your farm to be more appealing.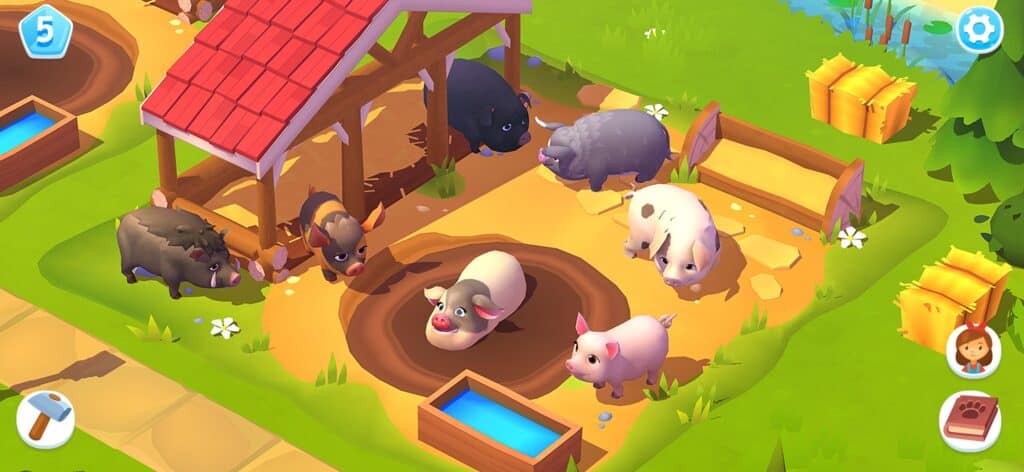 FarmVille 3 Main Characters
FarmVille 3 has a wide range of characters and farmhands that are present throughout the game. Although the characters don't have much personality to them, they will be the ones players can interact with besides other real people. Each of them has a specialty in a profession or with a specific resource.
Bobbi Stitch – Tailor
Buddy – Clay
Carlos Cordova – Dessert
Chad Wood – Lumber
Doug Oates – Workshop
Fred Gillman – Fisherman
Ginny Glaze – BBQ
Jack E. Tanner – Leather Shop
Katie Cookie – Bakery
Luna – Daisies
Marie Merryweather– Weeds
Max Fryer – Fryer
Megan Lee – Asian Kitchen
Oliva Green – Salad Stand
Pauly Bee – Stone
Rosa Rossi – Italian Kitchen
FarmVille 3 Titles in the Series
Although Zynga does not feature a long list of FarmVille games, they do offer a diverse catalog of games for players to choose from. Each of these games is ranked highly on the app stores and is sure to make the time next time you want to relax.
FarmVille
FarmVille (2009)
FarmVille 2 – Country Escape (2014)
Other Zynga Titles
Merge Dragons! (2017)
Golf Rival (2018)
Words with Friends Word Puzzle (2009)
Draw Something with Friends (2022)
Wizard of Oz Slot Games (2014)
Game of Thrones Slots Casino (2019)
Rummy Plus – Original Card Game (2013)
Zynga Poker – Texas Holdem Game (2010)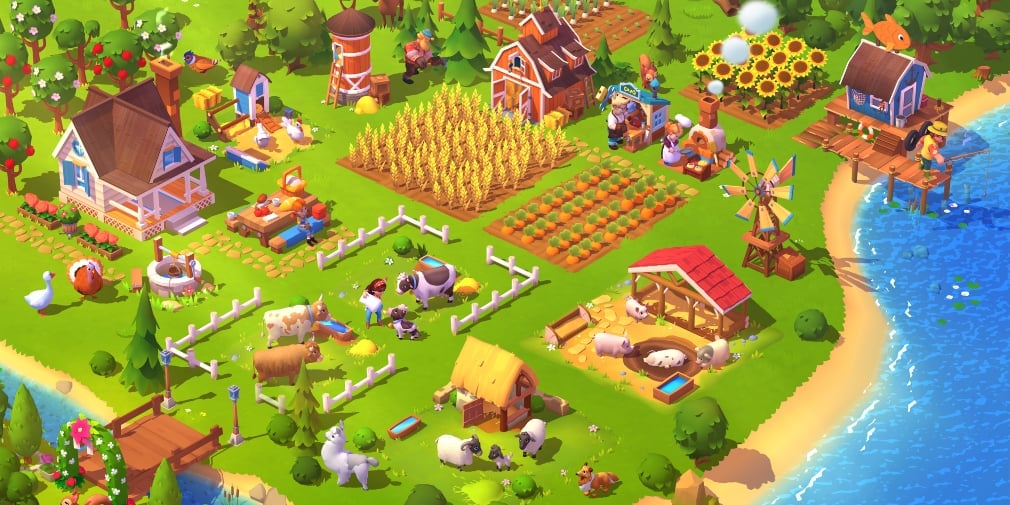 FarmVille 3 Cheat Codes
Unfortunately for players, FarmVille 3 does not feature any cheat codes. This is for a variety of reasons. Developers of simulation games do not want there to be any way of cheating the system or moving faster than expected. This would not only hurt their revenue source since they make money from people buying boosts or skips, but it would also make the game pointless.
The purpose of a simulation game is to take the player on a journey slowly and have them come back every day to play. Skipping the content in a simulation game goes against the point, which is why it's very rare to see a game like this with cheat codes. FarmVille 3 also has online connections and friends able to join your farms. Games with multiplayer usually dont feature cheat codes.
There are cheat codes that people will claim work for the game, either by having you go on a website or downloading another app. These are scams and should be avoided at all costs. They will not do what they say, and you put your device at risk by entering in information.
FarmVille 3 Cheat Code FAQ
Are there cheat codes in FarmVille 3?
No. FarmVille 3 does not feature any cheat codes for payers to use. Due to the game's simulation and multiplayer functions, a cheat code feature is absent from the game. This is extended to each other game in the series as they all contain the same features.