Nintendo has had a rough time recently. While the 3DS is still printing money, the Wii U has been largely characterized as a failure. Some have gone far enough to say that it's the second coming of the virtual boy. Ouch! That stings. But don't count your asymmetrical gameplay chickens before they hatch. According to a recent Nintendo press release, the Wii U did much better this February, and its sales are picking up steam overall.
According to the big N, Wii U sales grew by 180% in February, over twice as well as it has been selling. What does Nintendo attribute to this success? Oddly enough, the release of Donkey Kong Country: Tropical Freeze . This platformer, which honestly only received mediocre reviews, sold 130,000 copies when both digital and physical sales were put together. It was the number four best-selling game in all of February. Who would have thought that Donkey Kong would move the console, especially when Super Mario 3D World , which by all reviewer scores seems to be a much better game, did not give the Wii U similar success in last year's holiday season. Maybe it was simply overshadowed by the release of the PS4 and the Xbox One.
As for the 3DS, it continues to do just fine. It's sales raised by 25%, which doesn't seem like much, but considering that it was already the best-selling handheld in basically every territory, it's certainly nothing to scoff at. Nintendo attributes the success of the 3DS to the release of Bravely Default , which was the second best-selling game in February. Bravely Default is the spiritual successor to Final Fantasy . It has a traditional Final Fantasy combat and job system, and a classic plot where four heroes try to save the world. It is SO much better than Lightning Returns: Final Fantasy XIII , the other Final Fantasy offering we saw in the last few months, and is worth a look by every Final Fantasy fan out there. Heck, it's possible that every Final Fantasy fan out there DID give the game a look, as the title sold over 200,000 units in just three weeks. This is more than 10 percent better than Fire Emblem Awakening 's launch numbers, which was the 3DS's other JRPG flag bearer.
Oh, and of course Nintendo still has Pokémon X and Y which sold more than 130,000 copies, bringing their lifetime numbers to 3.4 million. Then again, Nintendo was holding a free Pokémon giveaway in March, so whether or not these numbers correspond directly to profit is another matter entirely.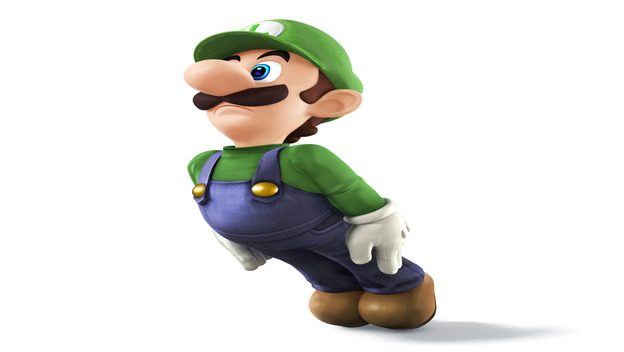 Now for the multi-million dollar question… literally. Is this enough to make Nintendo competitive in the current market? Despite nearly tripling the Wii U's sales, it still hasn't come close to reaching Xbox One or PS4 numbers. At this point it's had multiple "killer apps" but none seem to have caused a sales boom. Nintendo seems to be resting a lot of its hopes on the release of Smash Bros. later this year, which traditionally has managed to move Nintendo consoles in the past. However, many analysts are saying that Nintendo is simply dead in the water unless they give gamers a rather impressive price cut.
What do you think? Have you bought a Wii U? Are you going to buy one for Smash Bros. ? Let us know in the comments.