It's been a decade now since Grand Theft Auto V first came out in 2013. Despite its age, GTA V still sports an active and healthy player base. This game of guns, cars, and mayhem has stood the test of time. Over its ten-year lifespan, GTA V has come out on seven different platforms and three separate generations of consoles. With so many different versions of the game out there it can be difficult to figure out which one will give the best experience. Today, we plan on solving that problem once and for all. We're going to be breaking down exactly why the PlayStation 5 version of GTA V stands above the rest.
PC Quality Without the Cost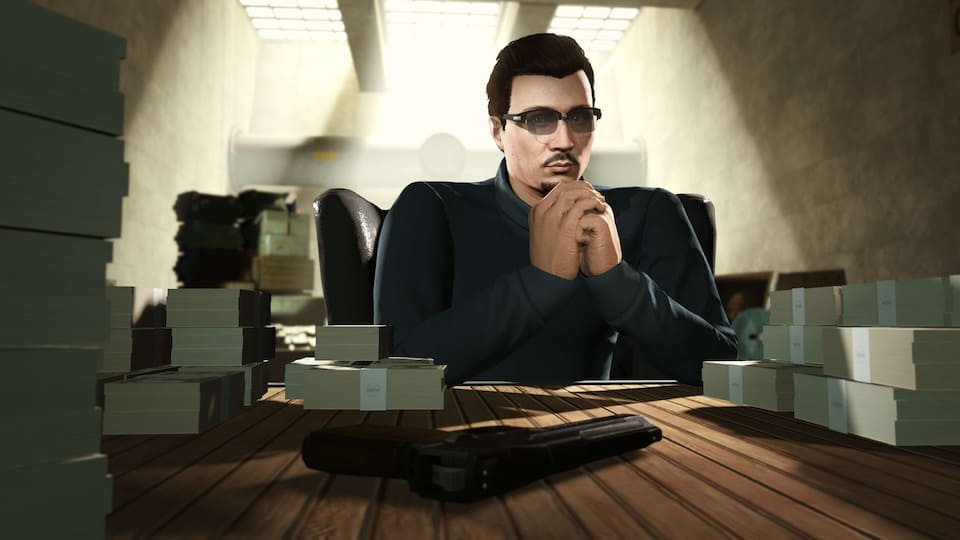 One of the things that tend to make the PC versions of games superior to consoles is the higher graphic quality and framerate. PCs can be upgraded with the latest graphic cards and newest parts so that it's always running at the highest quality. The PS5 version of GTA V changes that trend. The PS5 version of the GTA V has the same visual fidelity and frame rate quality as a high-end PC.
You can choose to run GTA V on the PS5 in one of three different graphic modes. The Fidelity Mode runs the game at a native 4k resolution with ray tracing while keeping the framerate at a stable 30 FPS. Performance Mode prioritizes the gameplay experience by pushing the game to 60 FPS. Even in this mode, the PS5 can support an upscaled 4k resolution. The last mode is Performance RT mode, which acts as a middle ground between Fidelity and Performance. This mode supports 4k resolution with ray tracing while attempting to keep the game at 60FPS.
In addition to improved performance, the PS5 version includes some enhancements that make the world of GTA feel more alive. This version has faster loading times, larger NPC populations and traffic variety, denser vegetation, improved lighting, better anti-aliasing, and a ton of other features that put the PS5 version above the past console version.
You may be asking yourself, "If the PC version has all of these features, then how is the PS5 version better?" The answer lies in the cost. Although PCs are upgradable, those upgrades cost money. The initial cost of the PC can be a huge hit. A high-end PC that can play GTA V smoothly at that 4k resolution and 60FPS can easily cost thousands of dollars. A PlayStation 5 is a one-time purchase that doesn't require as much upkeep or upgrading as a PC. There's no worry about whether you have the right specs or fiddling with complicated settings. You just buy the game and you can immediately start playing at that high-end quality.
Immersive Features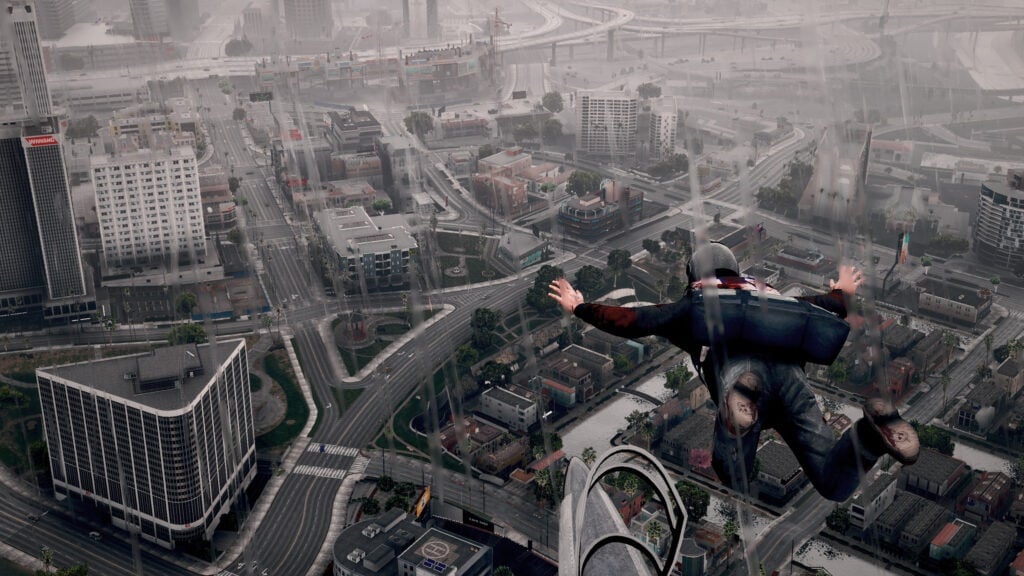 The PS5 can not only match the PC version in visual quality, it also comes with some exclusive features. One of the PS5's biggest selling points has been its Haptic Feedback and Adaptive Triggers. The DualSense controller is able to create unique vibrations for things like weather effects, directional damage, rough roads, and explosions. The Adaptive Triggers mimic realistic resistance when firing weapons. All of this creates a more immersive experience when playing on PS5.
There are even more exclusive features to the PS5 version outside of the controller. The audio quality in GTA V has reached a whole new level with the PS5's Tempest 3D audio feature. With just a pair of headphones, the PS5 can create spatialized audio. You can hear accurate directional audio from the hundreds of different sounds in GTA V. The PS5 version is definitely the best choice if you're looking for a totally immersive experience.
More Content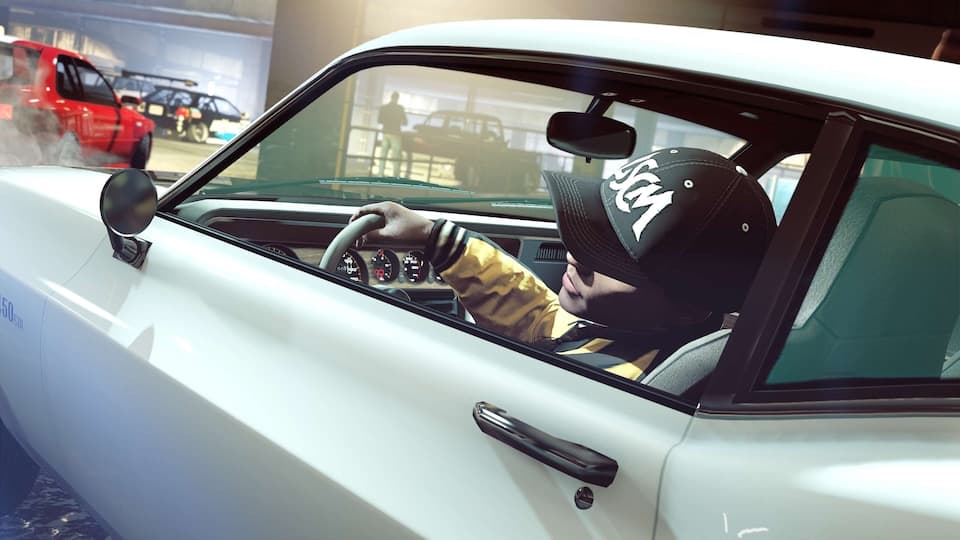 The newest version of GTA V on next-gen consoles and PCs has a lot of added content that can't be found on older versions. Part of that new content is called Hao's Special Works. This offers a new fleet of specialty vehicles and vehicle upgrades. All of the vehicles and mods can be tested in Hao's Special Works Time Trials and Premium Test Ride for free.
GTA Online also has some new content. In previous versions, new players were thrown into the wild jungle of GTA Online with just a pistol and some cash. A hard start for someone just entering the criminal world. Now there's a new feature called the Career Builder. Right after creating your character, you start off with $4 million and choose a career path including an executive, nightclub owner, gunrunner, or biker. Once you choose a career, the game introduces you to GTA Online, with a number of missions that show you how to thrive in this multiplayer world. None of this is available on the previous-gen consoles.
The only thing that players would be missing out on with the PS5 version would be modding. Unfortunately, modding in GTA V is still locked behind the PC version. Overall with the PS5, you're getting a quality that matches the best PCs at a cheaper price. You're also getting a more immersive experience that puts you in the world of GTA V. The PlayStation 5 is the best platform to start or continue your journey through Los Santos.