The Sims is a long-running franchise that started in 2000. The games developed by Maxis and published by Electronic Arts all center around life simulation. There wasn't any comparable game like it at its release, which in part accounts for why it took off immediately with huge sales. The series and game type have inspired many other popular franchises with similar play, such as Stardew Valley and Animal Crossings. Despite today's competition in the life simulation arena, The Sims is a massive franchise still going strong. 
What is The Sims?
In The Sims games, there is no specific goal; instead, players are encouraged to live their simulated life and explore all the features provided to do just that. After beginning a game, players must care for their characters or Sims' needs, including bladder, energy, hunger, hygiene, fun, and social. Sims will have jobs, hobbies, and relationships that can drain and fill these needs. Like in the real world, a Sim requires money to live, construct buildings such as homes, and customize them with the in-game currency called Simoleons. While there have been updates over time to expand upon gameplay, these features are at the core of every The Sims game.
The latest release is The Sims 4, which dropped in 2014 and is available on PlayStation 4, Xbox One, Microsoft Windows, and Mac operating systems. Despite being almost ten years ago, the game still has life, thanks to its versatility, customization options, and a devoted fan base. The fans don't just continue to support the game by playing it, though. Thanks to their creativity and love for the game, mods have become a staple of The Sims world. These fan-created mods are released regularly and add little things here and there to keep other fans playing or convince them to return. 
The Sims Mods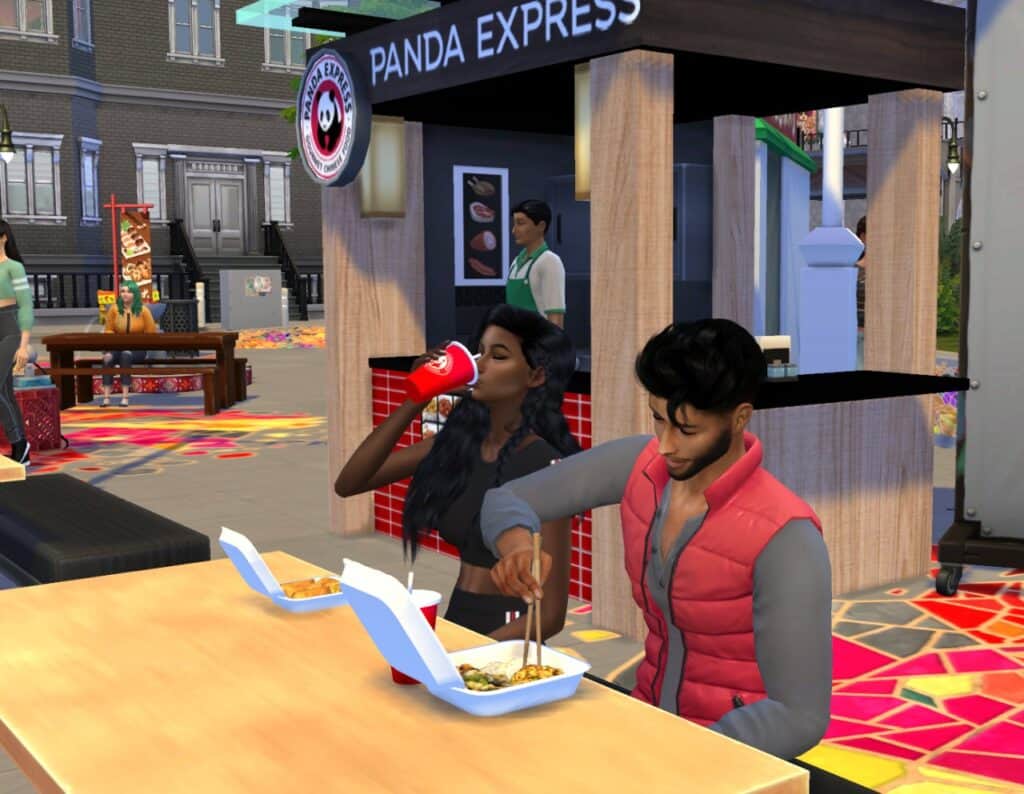 Many games don't approve mods since they are made outside the developer's and publisher's oversight. Depending on the game type, mods can ruin the experience for everyone or corrupt games. With The Sims, though, things are different. Luckily, publisher Electronic Arts seems to have embraced fans' demonstrations of love for the game through their mod offerings.
The company doesn't endorse mods but recognizes and allows them. As long as the creator isn't making money from selling the mods, they are free to contribute them. Electronic Arts even goes so far as to recommend and set guidelines on how developers can earn money in exchange for their time on the work, such as having players pay for early access to content before it's eventually made free to everyone. This positive relationship between the creative community and the teams behind the game has produced consistently impressive work. 
Insimnia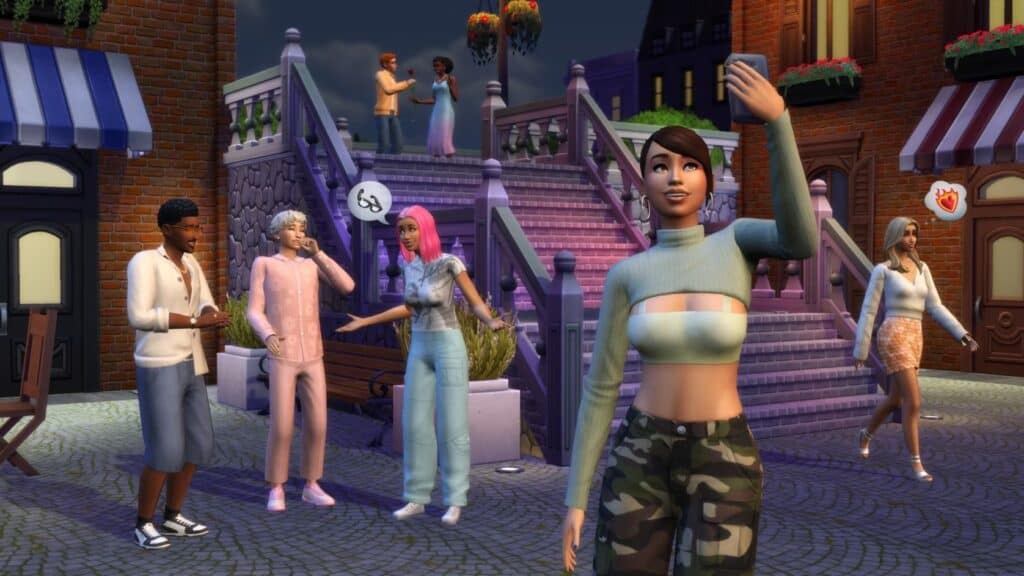 One of the biggest of these fans and mod creators is Insimnia. They began creating top-quality content for The Sims 4 and officially released the first of it in early 2021. Since then, there have been monthly updates of new content to download into the game. This content includes everything from in-depth restaurant experiences such as Olive Garden to detailed and useable Gerber Baby Food.
Insimnia has a dedicated website where all the content is organized and posted for use. Since the mods can get pretty detailed, there are instructions on how to ensure all the mods work together and to their full potential, which usually consists of downloading others. The master modder has a connected Patreon where players can donate money for the hard work or subscribe to get early access to content.
On the site, Insimnia states they want to "help make The Sims more realistic through food, specifically, branded food". In the last two years, they have done just that by creating hundreds of mods to use in The Sims. Here is some of our favorite custom content from Insimnia for The Sims 4.
Starbucks Custom Cafe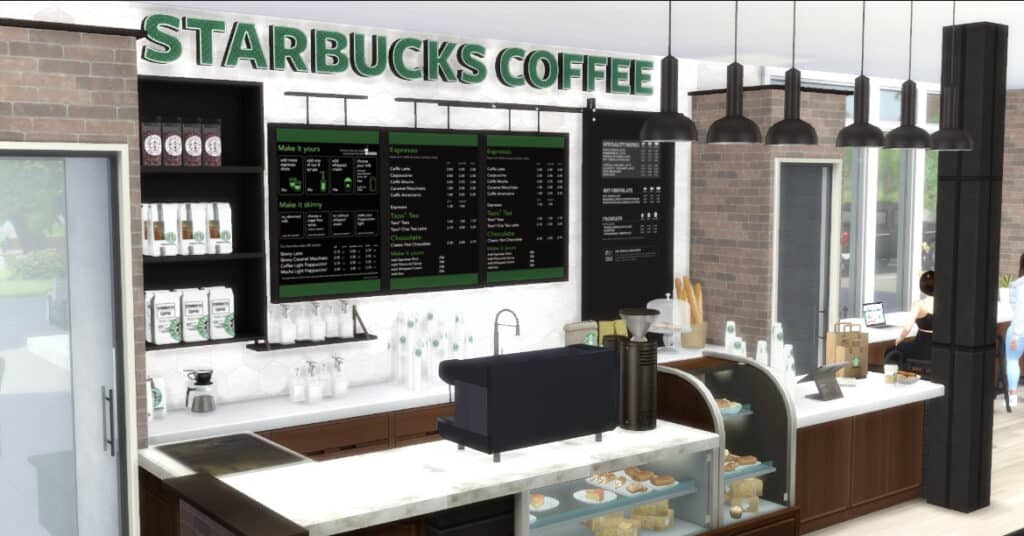 This mod replaces the regular coffee bar menu with 24 items from the Starbucks menu. You get the familiar logo on every cup that makes you crave a coffee just by looking at it. You can almost smell these realistic-looking drinks that your Sims can now take too long to choose from and enjoy. The caffeinated beverages also increase energy levels even more than regular caffeinated in-game items. The foods and drinks included will take longer to consume because the Sims will want to savor their selection and time in the coffee shop.
Included Starbucks Menu Items:
Frappuccinos
Strawberry Funnel Cake
Mocha Cookie Crumble
Mocha
Java Chip
Strawberry Crème
Vanilla Bean Crème
Cold Brew Coffee
Cold Brew Coffee with Milk
Iced Coffee
Iced Coffee with Milk
Vanilla Sweet Cream Nitro Cold Brew
Iced Chocolate Almond milk Shaken Espresso
Iced Guava Passionfruit Drink
Iced Pineapple Matcha Drink
Kiwi Starfruit Refreshers
Mango Dragonfruit Refreshers
Strawberry Açaí Refreshers
Lemonade
Sausage, Cheddar & Egg Sandwich
Turkey Bacon, Cheddar & Egg White Sandwich
Double-Smoked Bacon, Cheddar & Egg Sandwich
Chicken & Bacon Panini
Turkey & Pesto Panini
Tomato & Mozzarella Panini
Required: Get Together Expansion Pack
Release: 7/15/2021
Functional Gatorade and Fruit Snacks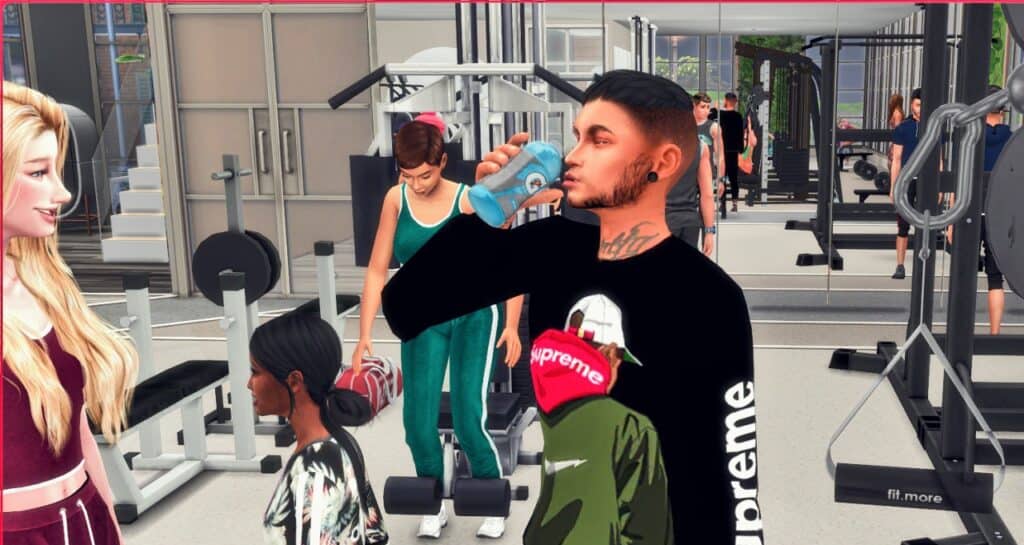 This mod has too much goodness not to make our favorite list. Your Sims will want to exercise for their health and social interaction, and when they exercise, they will need a drink. They also need something to drink in general if their weather is anything like ours, so why not make it some of your favorite flavors of Gatorade? Now, you can give your Sim an authentic flavor of Gatorade to hit in the gym. Keep your Sim hydrated and looking prepared in the gym while they do it.
Flavors:
Lime
Orange
Lime Cucumber
Cool Blue
Fruit Punch
Orange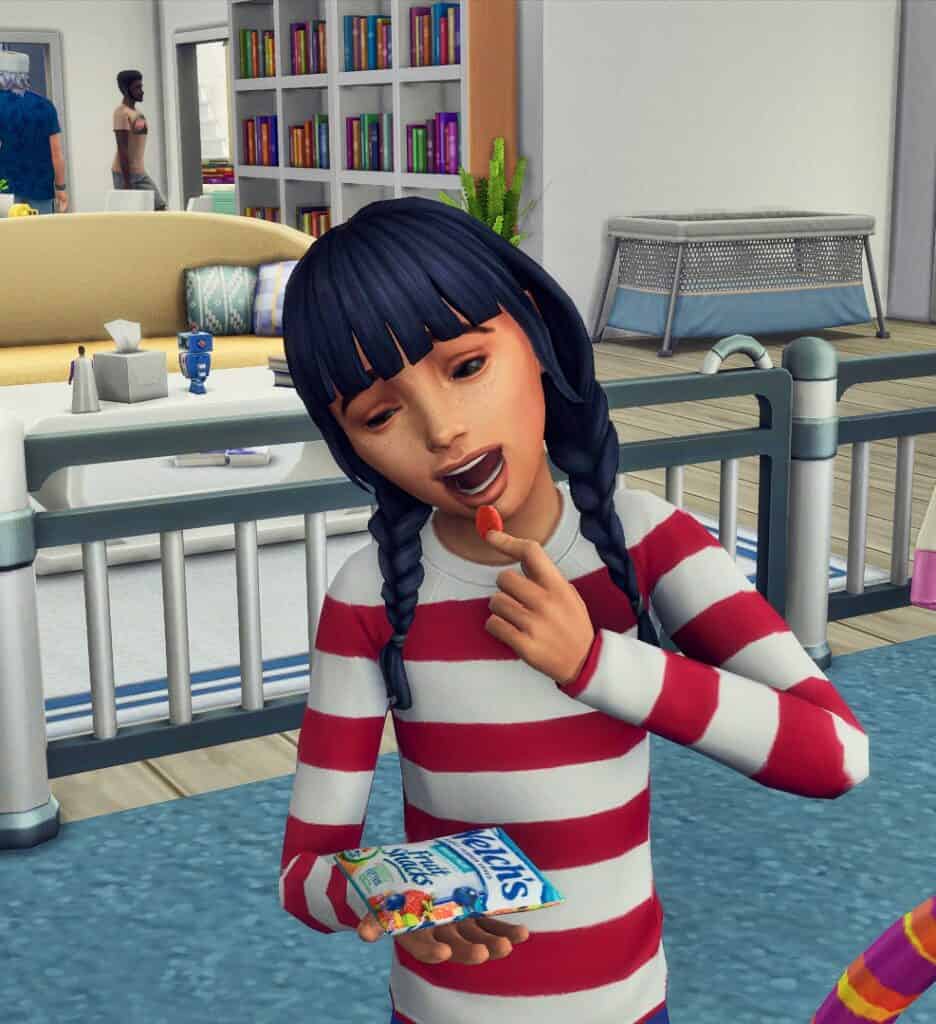 That's not all, though; there are also new options for everyone's favorite poppable school-treat fruit snacks. You can use this mode to give the kids real flavored fruit snacks for school or after a soccer game. Parents enjoy the occasional fruit snack, too, and there's something for everyone with the variety provided.
Flavors:
Welch's Fruit Snacks Mixed Fruit
Mott's Fruit Flavored Snacks, Assorted Fruit
Betty Crocker Mickey and Friends Snack
Kraft Macaroni and Cheese
Everybody loves macaroni and cheese. The go-to is usually Kraft, and the box and label have a comforting familiarity about them. Mac and cheese is a very common dinner item for a quick and easy meal that almost everyone will say yes to. This mod makes sense for any family to have around their kitchen, no matter their lifestyle. While the Kraft Macaroni and Cheese mod is just clutter for a visual effect, it is a solid addition to the game and compliments the family kitchen. Don't worry; there are 8 different noodle styles and box art options, so everyone is happy.
Release: 4/27/2021
Functional Custom Bar Even More Drinks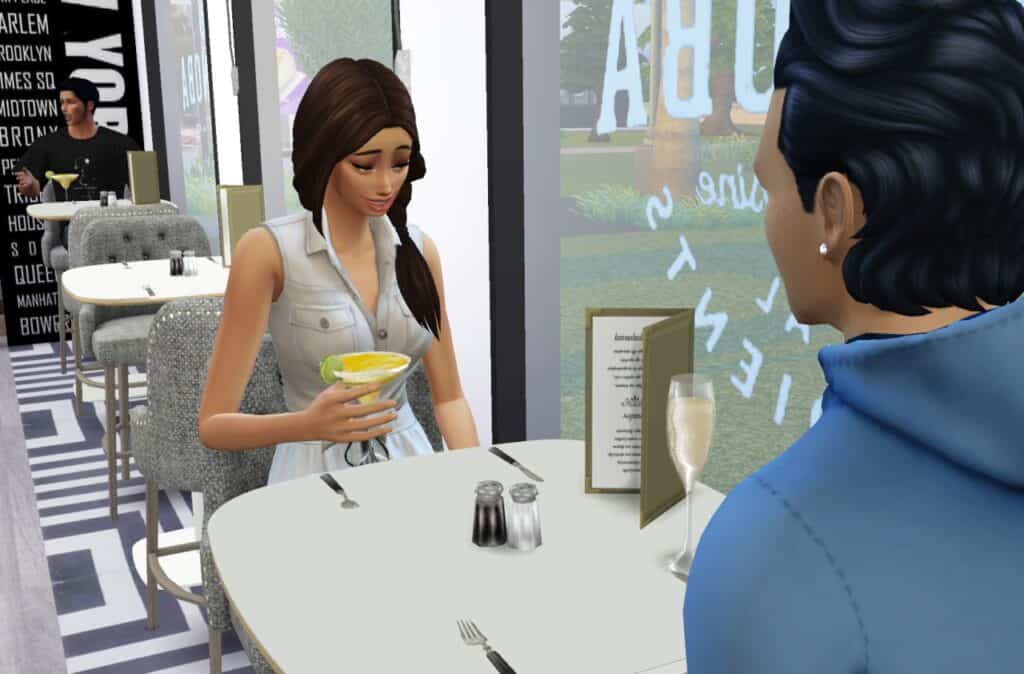 This mod adds on many popular and particular drinks that Sims can now order. The drinks all come in the appropriate drinkware, from martini glasses to copper mugs. These options allow your Sim the chance to order what they like instead of what is available. Opting for one of these drinks is clearly a choice and makes the character of the Sim stand out. Your order of a shot of whiskey says something about you and certainly won't be confused with a light beer.
Mod Drink Items
Patron Blueberry Martini
Blue Hawaiian
Blue Motorcycle
Champagne
Cranberry Vodka
Bailey's Espresso Martini
Gin and Tonic
Frozen Mango Margarita
Moscow Mule
Shot of Pink Whitney Vodka
Remy Martin Vsop Cocktail
Stella Rosa Midnight Sangria
Strawberry Frozen Margarita
Strawberry Soju
Shot of Tequila
Tequila Sunrise
Shot of Whiskey
Whiskey Sour
Required: Dine Out – for some drinks
Release: 3/25/2022
Grocery Haul August 2022 – End of Summer BBQ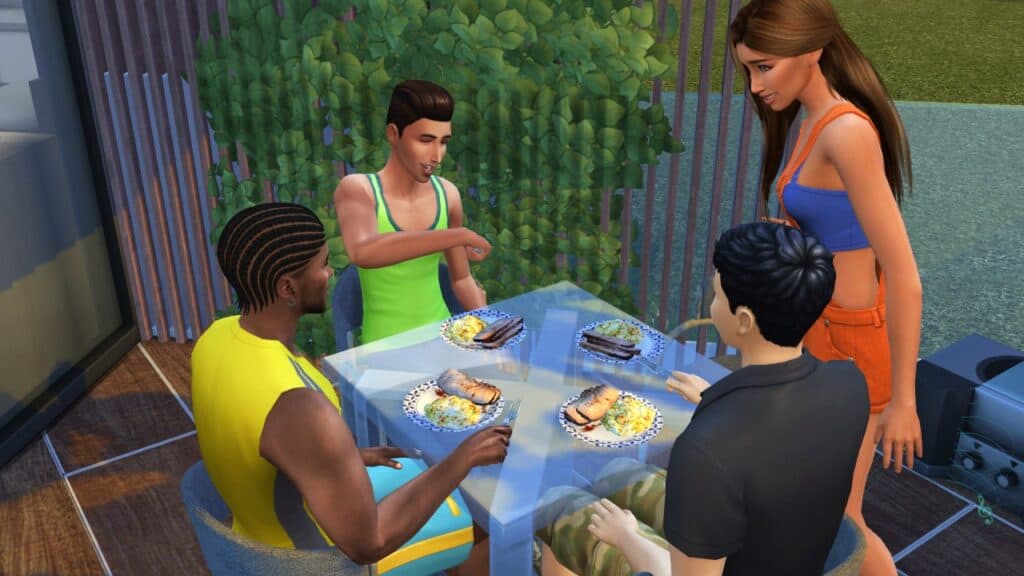 It's the end of Summer as of the writing of this article, but that's not the only reason it's on our list of favorites. This mod drop offers so much quality content to your Sims lives. You get everything you need for a regular party. You can use these items to spruce up a birthday, host a football game watch party, or, as the title suggests, have a barbecue. These items have accompanied many a pool party, and those parties were better because of it. You get Doritos and barbecue and grilled items and sides.
Items and Recipes:
Doritos Ncho Cheese Chips
Doritos Cool Ranch Chips
BBQ Checkin with Baked Beans
Grilled Corn with Mac and Cheese
Brisket with Potato Salad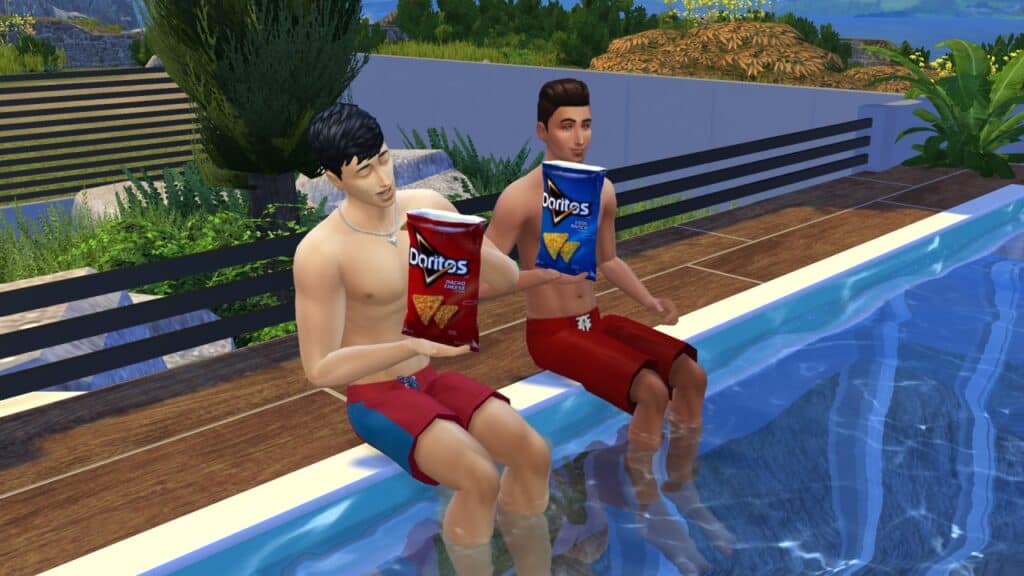 Required: My Grocery Shopping List mod from 8/31/22
Release: 9/9/2022
Krispy Kreme Custom Espresso Bar
While there is already a big-name coffee menu on this list, that menu doesn't have nationally recognized doughnuts. Krispy Kreme may not be your favorite doughnut, but you've probably tried one. They have a specific look and taste that fans crave, especially when the "Hot Krispy Kreme Original Glazed Now" light is on.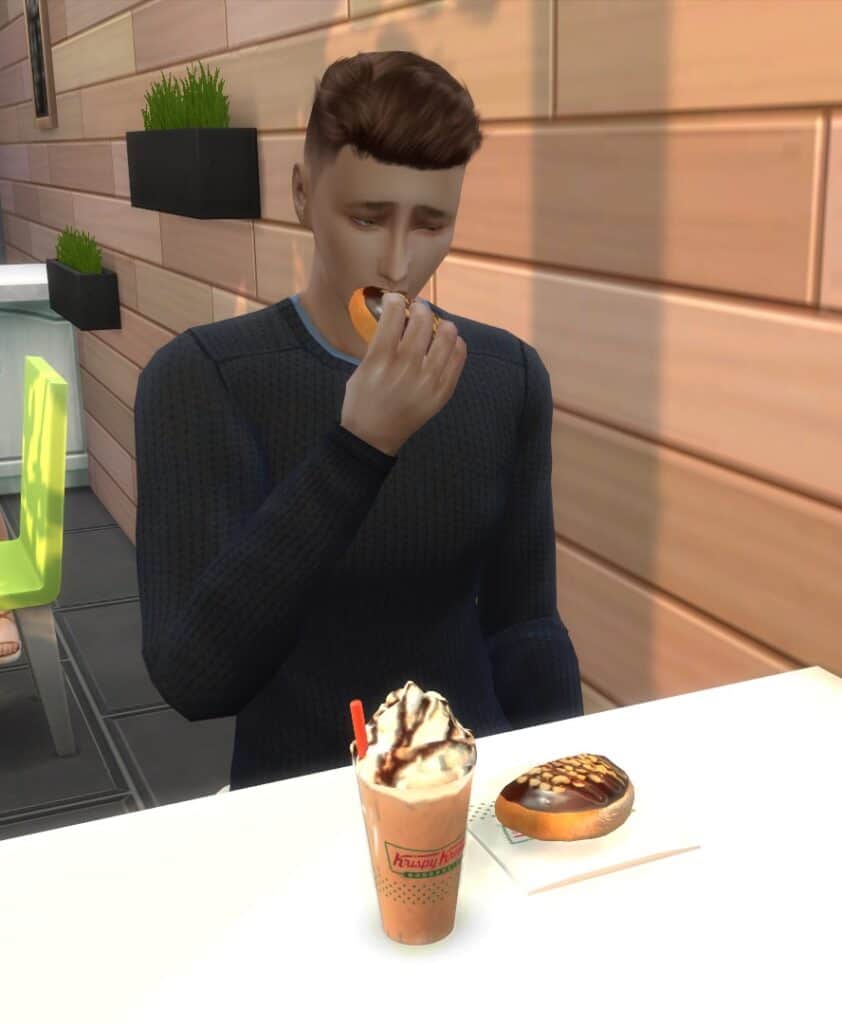 This mod adds a good number of Krispy Kreme doughnuts directly off their menu. On top of that, you get access to Krispy Kreme's full coffee menu. So, those of you who want to choose Krispy Kreme over Starbucks can do so with this mod.
Included Krispy Kreme Menu Items
Chocolate Iced Glazed Doughnut
Cake Batter Doughnut
Original Glazed Doughnut
Chocolate Iced Glazed Doughnut with Sprinkles
Strawberry Iced Doughnut with Sprinkles
Glazed Blueberry Cake Doughnut
Cinnamon Sugar Doughnut
Oreo Cookies and Kreme Doughnut
Reese's Classic Doughnut
New York Cheesecake Doughnut
Dulce De Leche Doughnut
Dutch Apple Pie Doughnut
Iced Caramel Specialty Latte
Iced Caramel Mocha Specialty Latte
Iced Mocha Specialty Latte
Iced Pumpkin Spice Specialty Latte
Iced Latte
Iced Coffee
Lemonade Chiller
Strawberry Chiller
Pumpkin Spice Specialty Latte
Ghirardelli Hot Chocolate
Vanilla Latte
Caramel Mocha Specialty Latte
Classic Brewed Coffee
Cappuccino
Americano
Required: Get Together Expansion Pack
Release: 11/23/2022
Grocery Haul Sept 2022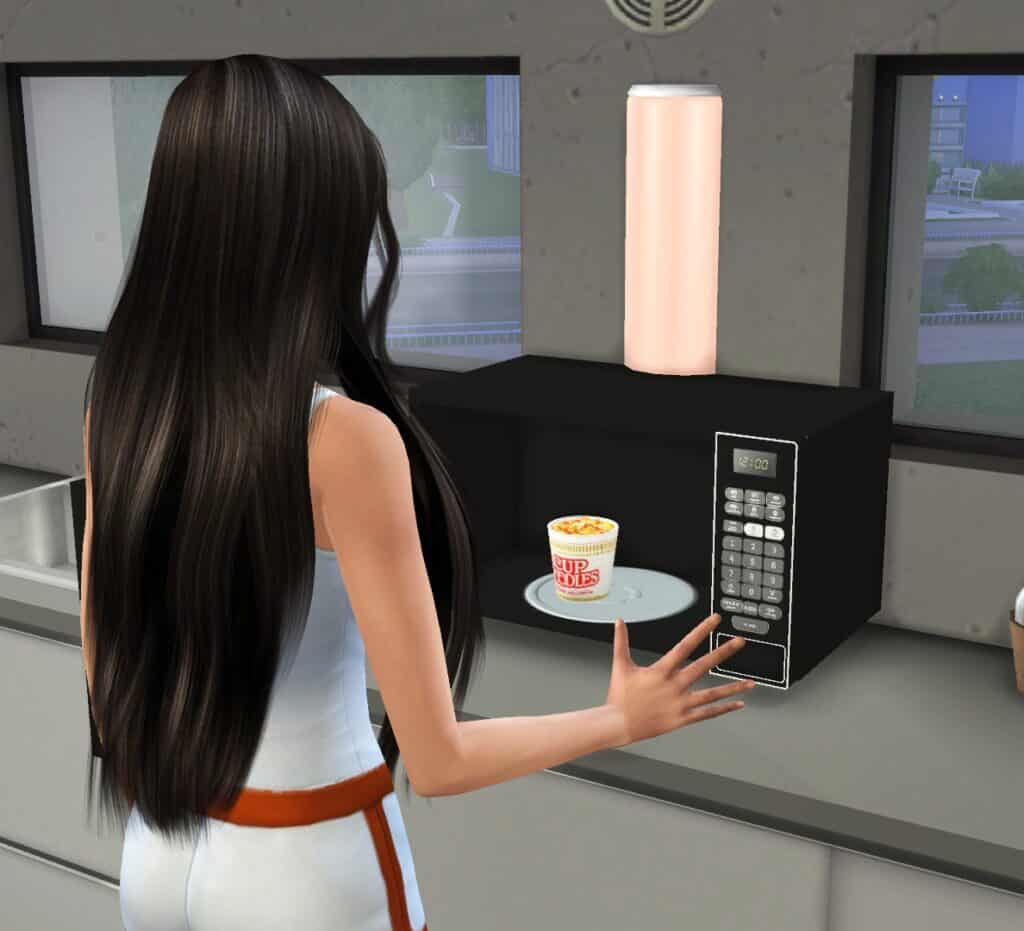 This mod update provides some particular food choice items. These aren't anything incredibly exotic, but they are trendy. The mod includes multiple flavors of the cheap yet oddly enjoyable Nissin Cup Noodles. Some Sims need something cheap and easy because it's what they can handle. Other Sims may simply get cold easily and want something to warm up. There are just some situations where Cup Noodles tend to pop up or are the best choice, and now that in-game void can be filled.
In a completely different direction, but just as specific niche are the avocado-based items in the mod. These healthy additions have nothing to do with cheap, staying warm, or noodles but may be as popular as Cup Noodles. This mod includes an avocado toast to try to stay healthy, look hip, or have an accurate-looking brunch menu. Even the ingredients used to make this dish are brand names. This option is definitely a character choice that will help define your Sim.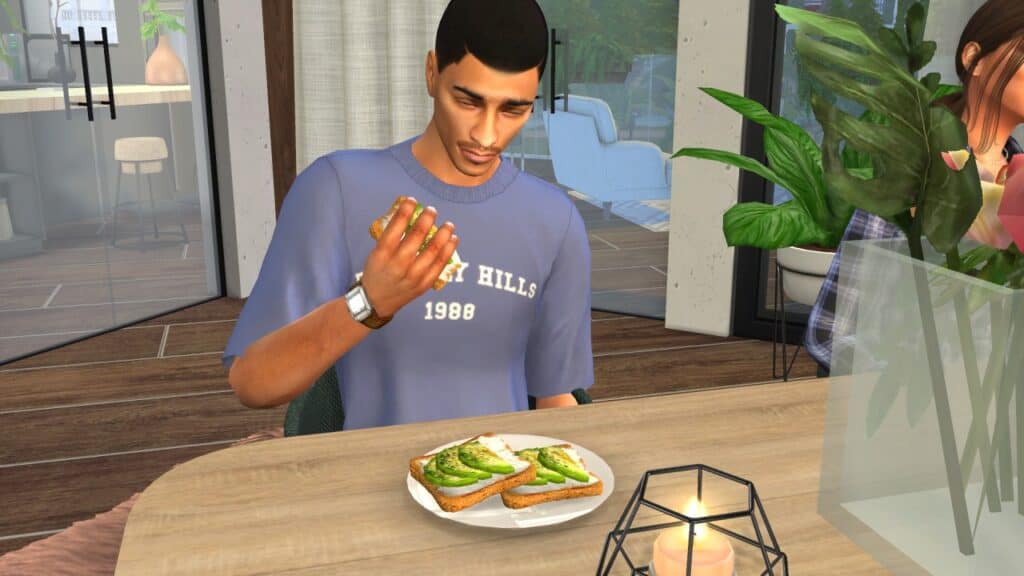 Recipes and Ingredients Included:
Nissin Cup Noodles, Beef Flavor
Nissin Cup Noodles, Chicken Flavor
Nissin Cup Noodles, Shrimp Flavor
Avocado Cream Cheese Toast
Avocado Toast
Del Monte Avocados
Philadelphia Cream Cheese
Arnold White Bread
Release: 10/7/2022
Required: My Grocery Shopping List mod from 9/30/33 update