The fifth generation of Pokémon games were released with Pokémon Black & White, launching for the Nintendo DS in 2010. These games sent players to the Unova region, modeled after the urban landscape of New York City. A total of 156 new Pokémon were introduced to players in Black & White. Some of these received controversy and criticism for their designs, but with over 150 new creatures, some are bound to stick. If you want to assemble the ultimate Black & White team, there are a few powerhouses you've got to keep an eye out for. Here are ten of the overall best Pokémon companions for you to recruit in Pokémon Black & White.
#10: Golurk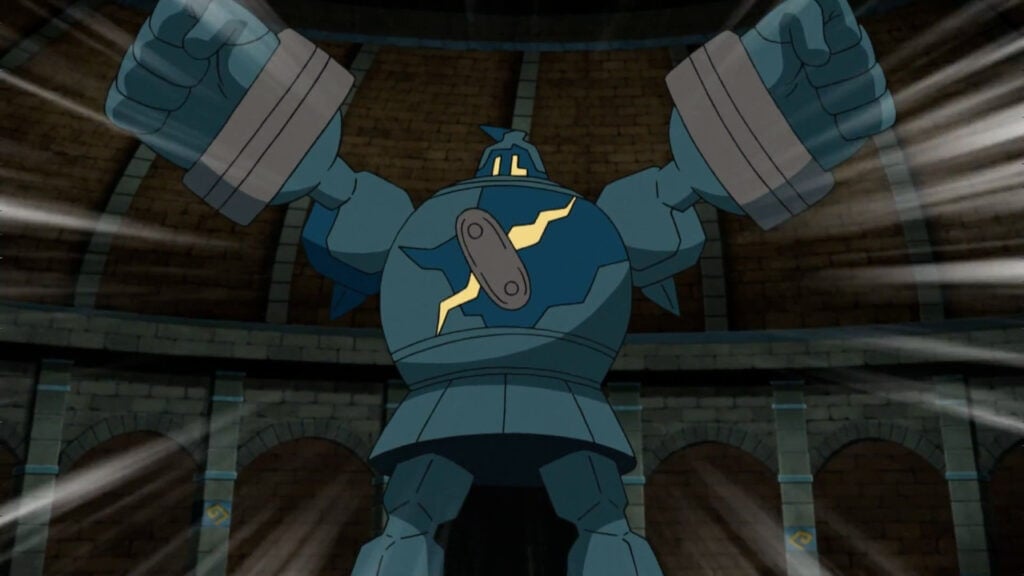 This imposing Pokémon offers a very distinct type combination. As a Ground/Ghost-type, Golurk brings some much-needed muscle to the lineup of any Pokémon Black & White fan who prefers Ghost-types. It gets immunity to Normal, Fighting, and Electric damage, as well as resistance to Rock and Bug. It's also got a 1/4th resistance to Poison, letting it shrug off a lot of damage types. With a base attack stat of 124, it can deal some hefty hits in return. All told, Golurk is not a Pokémon to be underestimated. Compared to the traditional Ghost-type Pokémon, which is smaller and more elusive, it can be nice to see the type get its own bulky tank.
#9: Volcarona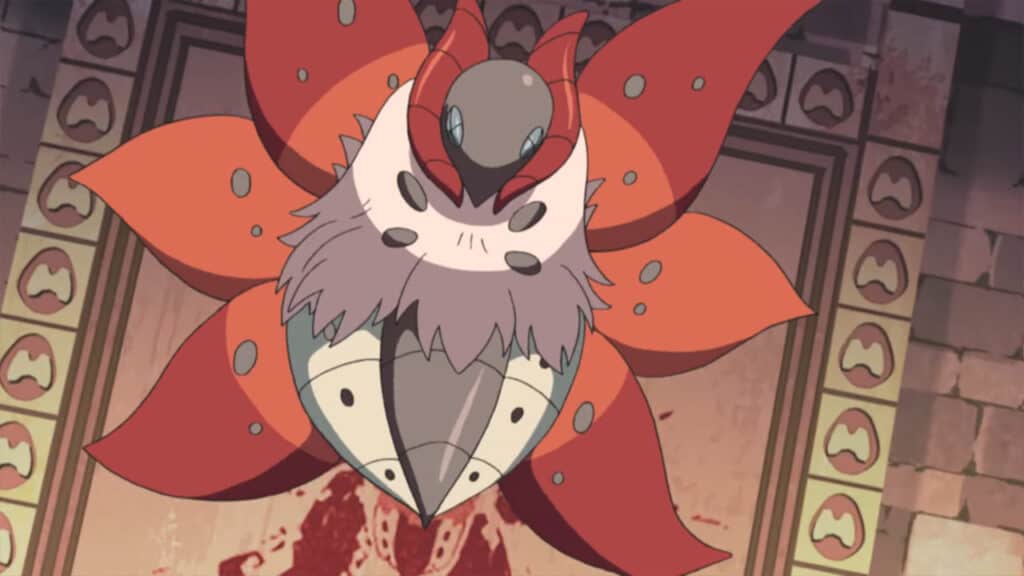 This menacing creature is a Bug/Fire type, making it 4x weak to Rock-type damage. This is a considerable setback for competitive play since it's especially susceptible to powerful moves like Stealth Rock. This setback is more than outweighed, however, by Volcarona's incredible stats. It boasts incredibly high special attack, special defense and speed, and its move Quiver Dance lets it buff these stats even more. Under the right circumstances, this Pokémon can hit like a truck. Its damage weakness can even be mitigated with items like Heavy-Duty Boots, allowing it to live up to its true potential. If you want to dish out strong hits against trainers who don't have a Rock-type handy, Volcarona is absolutely the right choice.
#8: Haxorus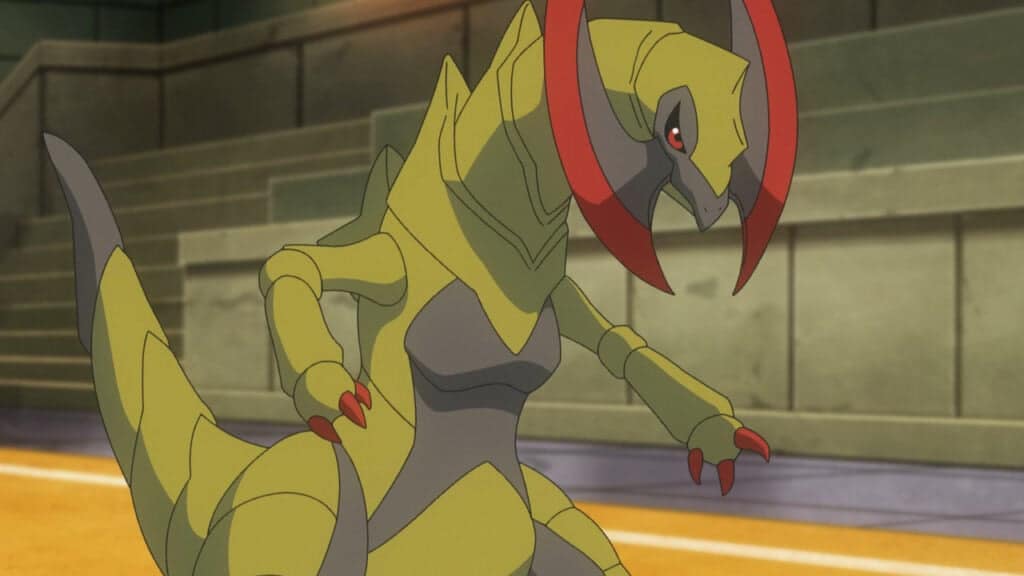 Haxorus is a pure Dragon type, giving it resistances to several common damage types like Fire, Water, Grass, and Electric, as well as only three weaknesses. It boasts an overwhelming base attack stat of 147, allowing it to dish out serious damage. Its Dragon typing means that very few Pokémon will be able to resist the full brunt of these massive attacks. For raw damage output, you can't get much better than this potent dragon, which evolves from Axew at level 48. Pokémon Black & White players can't go wrong with Haxorus.
#7: Excadrill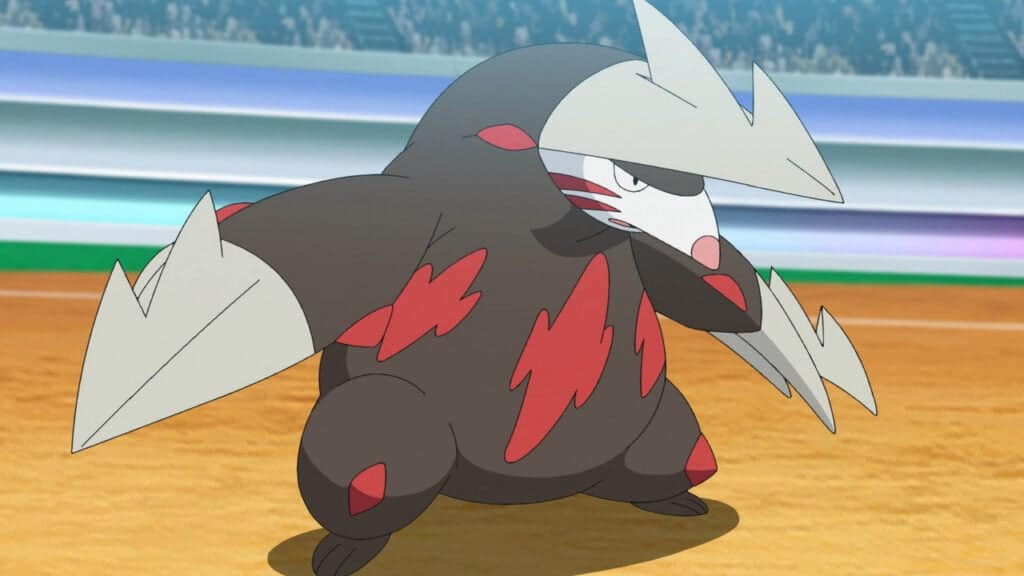 This bulky Ground/Steel type is a serious tank, and a good choice if you're looking for a Pokémon to take a hit. Its typing gives it eight damage resistances and two outright immunities, Poison and Electric. One of its resistances quarters Rock damage it takes, giving it excellent defense against competitive mainstays like the aforementioned Stealth Rock. With an attack stat of 135, this creature can deal out some serious punishment too. Potent moves like Earthquake and Rapid Spin make this a seriously imposing foe, and a very strong choice for your Pokémon roster.
#6: Darmanitan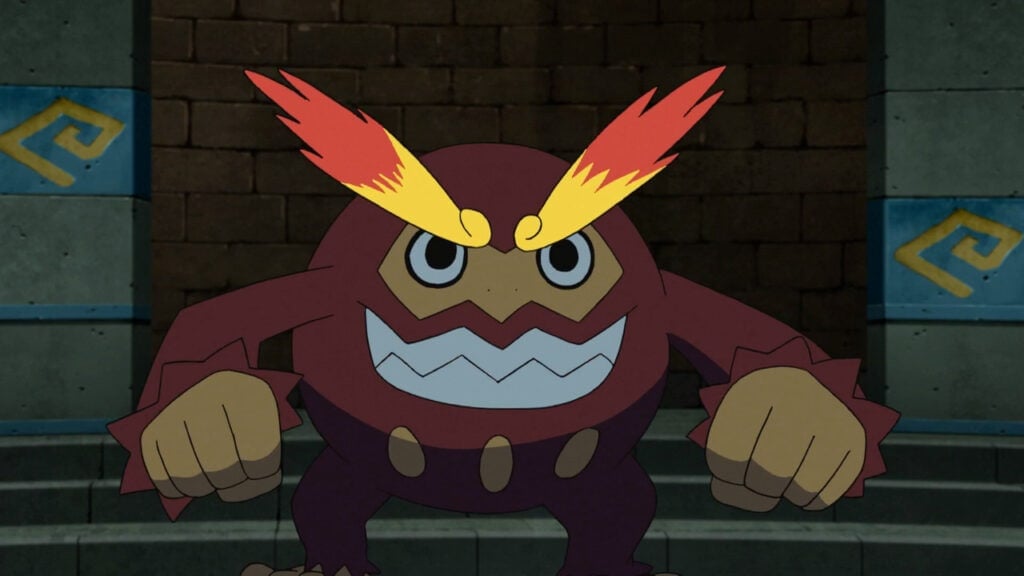 This flaming beast is a powerhouse in a fight. It comes in hot with an attack stat of 140, letting it dish out some serious damage if its opponents are weak to fire. While there are plenty of powerful fire-type Pokémon in the franchise already, though, this one has a special twist. Reducing it to half HP or less triggers its Zen Mode, causing the Pokémon to roll up in a ball and change its type to Psychic/Fire. Its attack stat falls sharply in this form, but its Special Attack rises to make up the difference. It benefits from some other buffs too; its Defense and Special Defense both almost double as it curls up. This twist can radically alter the flow of a battle, and with the right strategy, your Darmanitan can decimate the opposition.
#5: Tornadus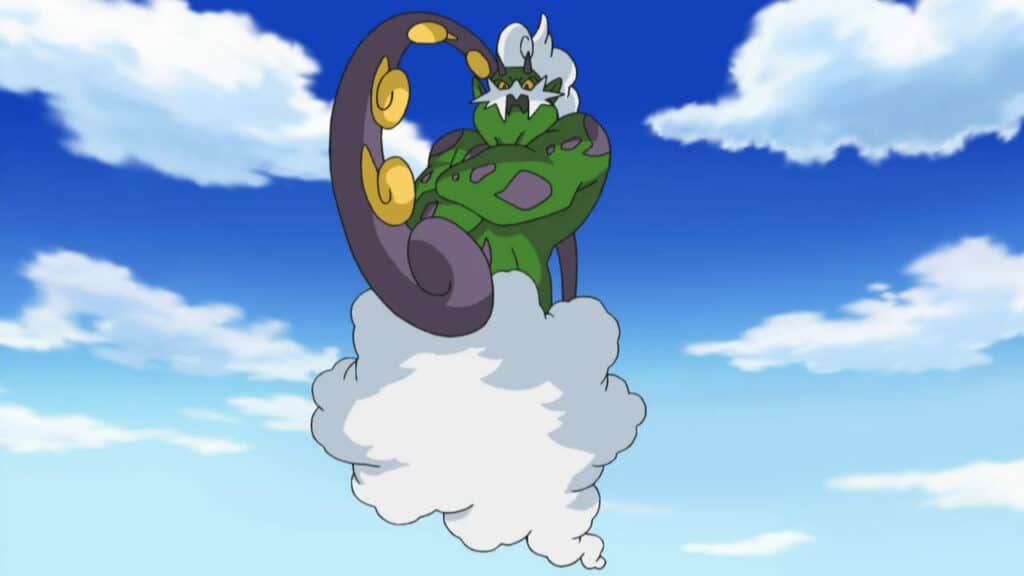 Tornadus is Pokémon Black's exclusive member of the Forces of Nature, a trio of powerful beasts that represent the fundamental building blocks of the world. This creature is a pure Flying-type Pokémon. Its stat spread is lower than its two counterparts, but it makes up for this with intense moves like Bleakwind Storm and Hurricane. If you're playing the sequel, you can also unlock Tornadus' Therian Forme. This alternate form boosts Tornadus' speed, letting it lash out with intense damage swiftly. With its already-high Speed stat, you stand a decent chance of ending the match before it's even begun.
#4: Thundurus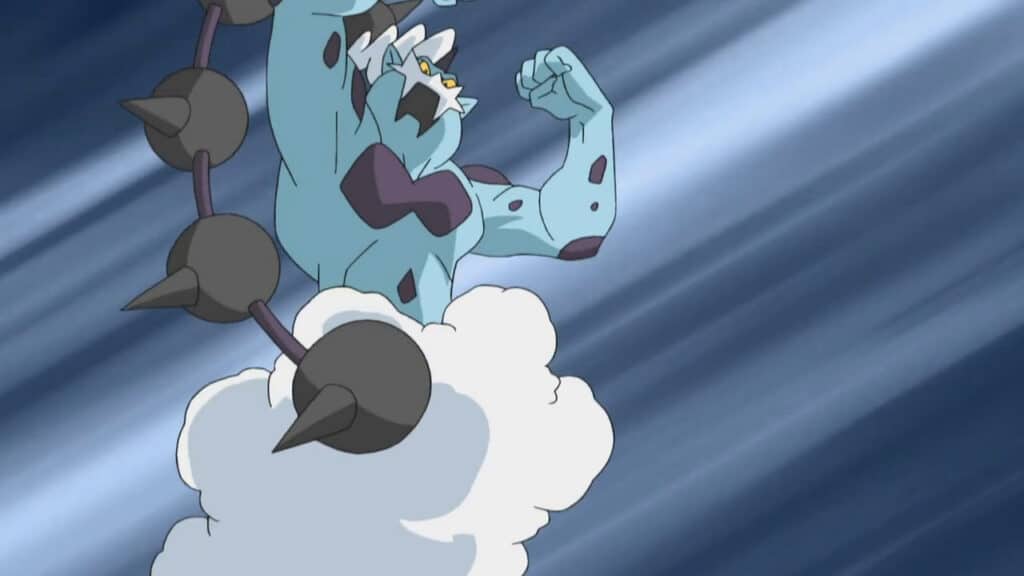 Thundurus is a member of the Forces of Nature, a trio of legendary Pokémon that control the fundamental elements of nature. This particular beast is exclusive to Pokémon White, so if you have Black instead you'll need to get lucky with trades if you want to acquire it. It's well worth the effort, as this Electric/Flying Pokémon can be a major threat on the battlefield. Its special Therian Forme, unlocked in the sequel, pumps its special attack stat to 145, letting it fling huge thunderbolts with devastating power. Like its counterparts on the Forces of Nature, this creature is a true menace.
#3: Landorus
With a base stat total of 600, the ruler of the Forces of Nature is a powerhouse. When compared to weaker Pokémon, almost all of its stats are high, but it specializes in attack and special attack. This lets it dish out a wide array of damaging moves. In the sequel, its special Therian Forme lets it buff its attack still farther. As a legendary Pokémon and a member of the Forces of Nature, Landorus is an elusive member of Pokémon Black & White's roster. Since it's the leader of the trio, you need to have access to both of the other members of the group, Tornadus and Thundurus. Since these are version exclusives, you'll need a friend to lend you whichever one you don't have in order to complete the set. Landorus is well worth the effort, though.
#2: Reshiram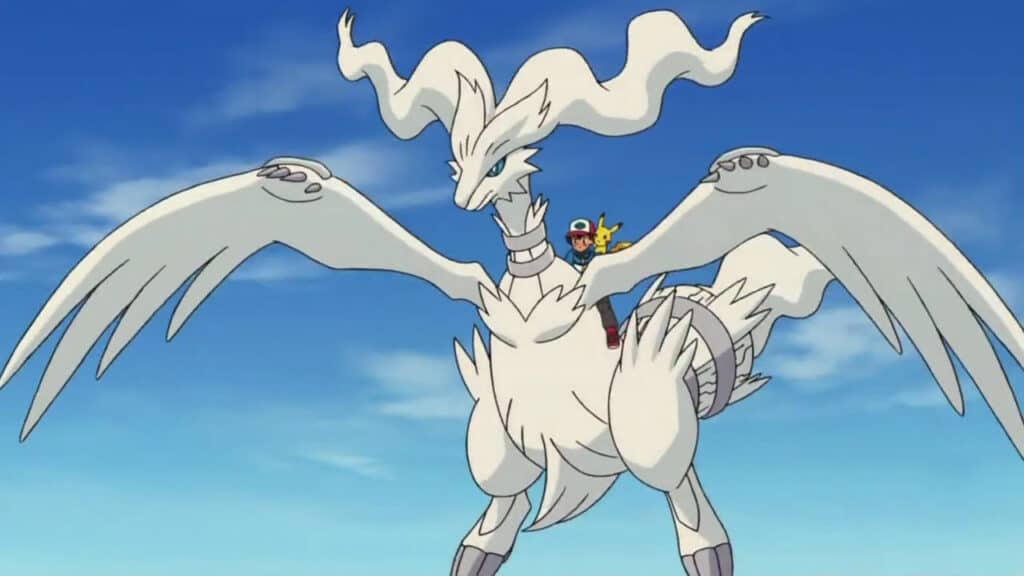 Pokémon White's flagship legendary is Reshiram, an elegant Dragon/Fire type and part of the Tao Trio alongside Zekrom and Kyurem. Flagship legendaries are often among the most powerful creatures in their respective games, and with a stat spread of 680, Reshiram is no different. Reshiram boasts a decent spread of resistances and a lot of potent moves. Its signature move Blue Flare can dish out immense punishment, and it's backed up by attacks like Dragon Pulse, Fusion Flare, and Outrage. Any way you slice it, Reshiram is an incredible threat. The sequel amps up the power by letting it fuse with the imposing Kyurem, but even in its base form, Reshiram is one of the strongest creatures in Pokémon Black & White.
#1: Zekrom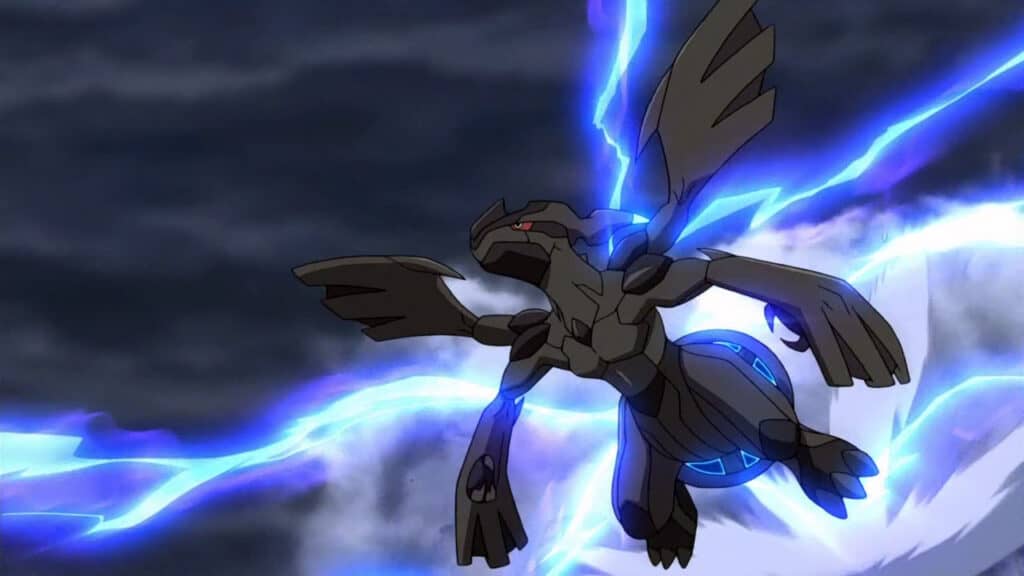 Reshiram's counterpart is Zekrom, the flagship legendary for Pokémon Black. Zekrom is a Dragon/Electric type in contrast to Reshiram's Dragon/Fire. It's just as intimidating in terms of stats, though. Zekrom boasts a hefty physical attack score of 150. This lets it dish out serious punishment with moves like Bolt Strike, Outrage, and Fusion Strike. Like its counterpart Reshiram, Zekrom can also fuse with Kyurem in Pokémon Black 2. In the first game, though, it's still a massive threat on its own merits. This menacing dragon is a seriously valuable addition to your roster. Neither it nor Reshiram should be underestimated, but Zekrom is arguably the most fearsome creature on the roster.