We have all witnessed super hero movies that have been turned into games that released with their big-screen debut. But how many times has that formula worked out? The big-screen-hero-to-game market is a wasteland littered with immediately forgettable titles with only a very blessed few rising above the crushing disappointments that generally come when a movie game releases. So we decided to take a new direction with this process. Let's build some cool games featuring super heroes worthy of their own title. Then maybe Hollywood can make a movie that sucks about these games (cause they're good at that, too).
Hawkeye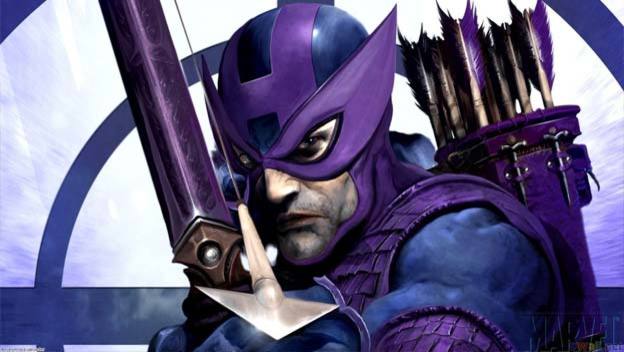 Jeremy Renner did a great job portraying this character in Thor and the Avengers movies, but we just feel like Hawkeye should be given a little more love than a supporting role in a summer blockbuster action film. Hawkeye is a character with depth, a cool story, and tons and tons of different kinds of arrows that would translate well to an action game. Think about it: Boatloads of hand-to-hand combat mixed with bow-and-arrow shots. It could be a combo cornucopia of Legolas proportions.
Venom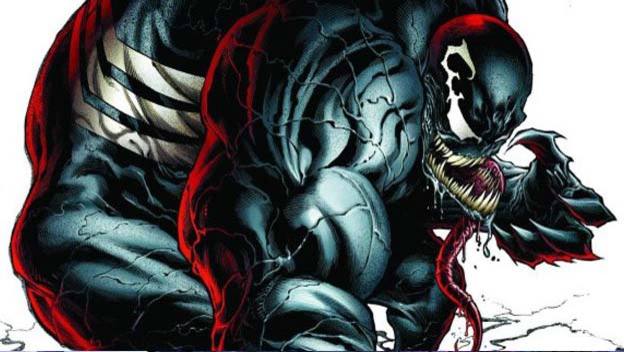 Ok. We all know that Eddie Brock flipped the crazy switch and went nutzoid on Spidey as Venom. Truth be told, the alien suit that became the black Spidey costume was only amplifying the jealous emotions of Eddie. Then once he was sufficiently power-drunk, the alien pretty much took over. But most people outside the know don't realize that Eddie gets his mind back and is able to manipulate the alien to his will. Now tell me that the story I just relayed wouldn't be grounds enough for a cool game. The Darkness did it. I'd be willing to bet Venom could do it better.
Ghost Rider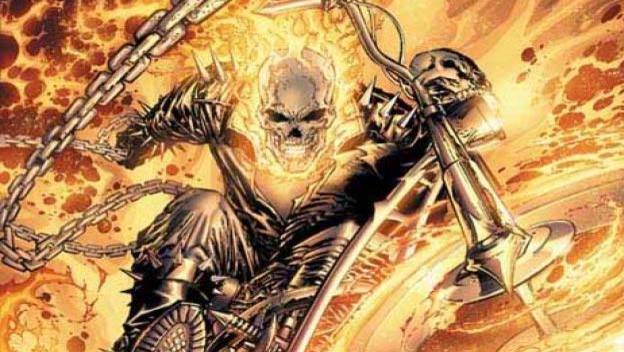 Lose Nicolas Cage, get a real actor to voice him, keep Idris Elba, and grab some people that could write one hell of a story. At least write one worthy of this character's stature. The guy fought back the will of the Devil for crying out loud and then used his power against him. How badass is that?! He even bested Lilith, who was believed to be the first woman–before the creation of Eve–who embodied ultimate evil after her falling out with the man upstairs. Just these two plot lines alone could shape up to be an epic game.
X-O Manowar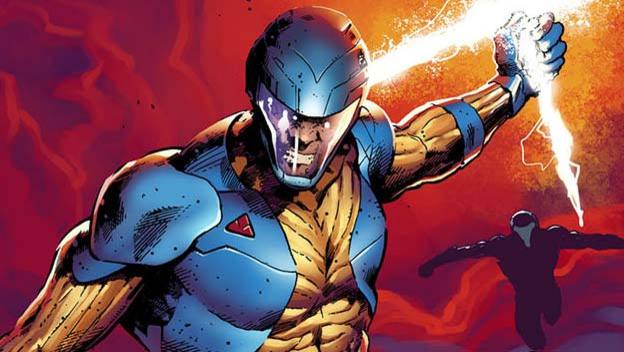 Aric is a Viking bestowed with a powerful alien suit. He stole it from a conquering alien race and used it not only to escape them but also to blow their ship straight to Hell in the process. He has teamed up with, or beat the crap out of, nearly every character in the Valiant Comics universe. He has even stomped some of the best in the Image Universe as well. Just the fact that he is a Viking tells me he could be awesome in a game. You could take him through his origin story: his time as a Viking warlord, his capture at the hands of the aliens and his subsequent escape, and finally, the destruction of the aliens that captured him.
Gambit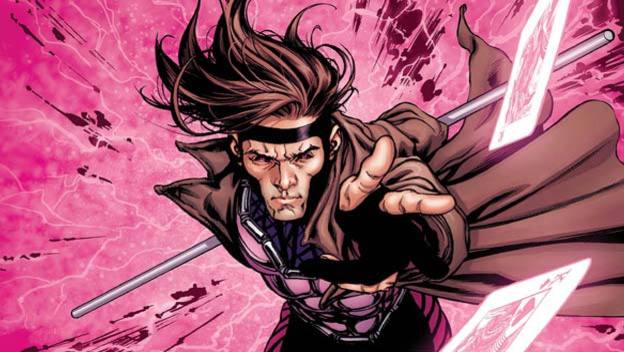 Remy LeBeau is one of the most interesting characters in the Marvel Universe. The cool part is that he's really kind of an enigma. There have been several cloudy attempts to hash out his backstory, but one thing remains constant throughout–Gambit is not to be trifled with. Even Wolverine has gotten a taste of what Gambit can do with his powers and his deck of cards. Even better, he is from the swamp country in Louisiana, so that would lend itself to even more in-depth gameplay as you could even add in the locals believing that Voodoo gave him his powers and all the other superstitions that surround that area.
Constantine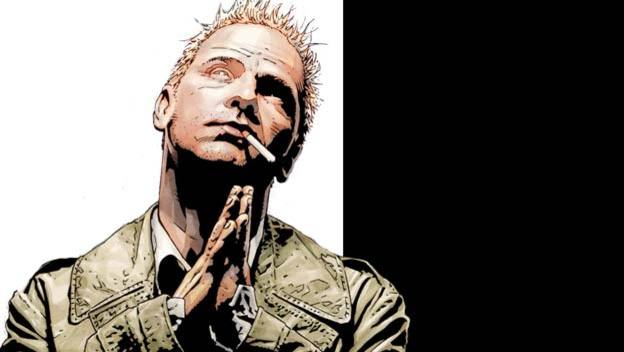 Let's pretend for a minute that Shia LeBouf and Keanu Reeves weren't ever in a movie called Constantine. Rachel Weisz can stay. Let's say that John Constantine was given the incredible opportunity of having his story told through the medium of video games rather than film. This could really even be a great notch in Troy Baker's belt as the voice of Constantine. Give this comic book character some room to move in an open-world style game. Then have him try to get out of his deal with the Devil (Peter Stormare can stay, too) and find redemption on his own terms.
Wonder Woman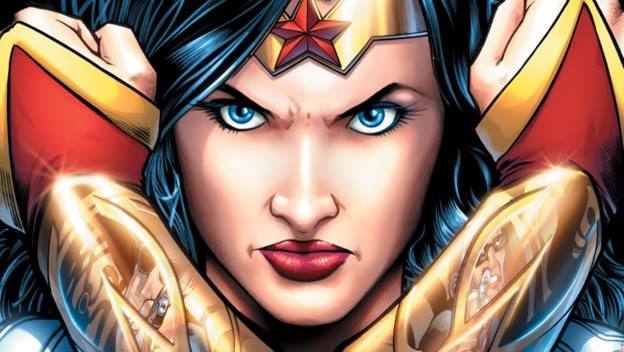 Diana needs her own game. I say this for a couple of reasons. First of all, she is a total badass. She is an Amazon princess of incredible power and grace that has a penchant for exacting true justice wherever she goes. This makes her a force to be reckoned with. Secondly, she is totally hot…which helps sell games. Now, take her lofty goal of furthering the cause of justice and put her in a situation where true justice may not actually be the best course of action for the greater good, and then give the player the power of choice and the ability to reap whatever consequences come from their decision. Doing this would make a helluva game.
Sandman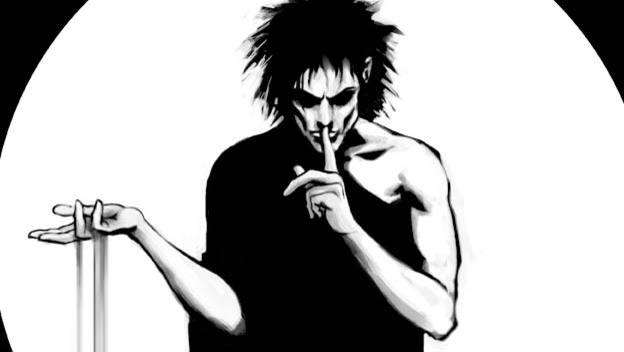 All you have to do is read the first 15 issues of this series to realize that it could make for intense gaming. If you gave it the feel of Eternal Drakness: Sanity's Requiem, and then added the emotion-inducing vibe of Dead Space and used abstract art styles in a noir setting, you could create a nightmarish world where Dream and his cohorts could exist on many planes and do what they do to whomever they choose. Then there's the whole, "Dream isn't really the Sandman," thing, where two nightmares escape and merge to become a seemingly innocent Dream. I'm telling you, this could be an incredible story to game to.
The Savage Dragon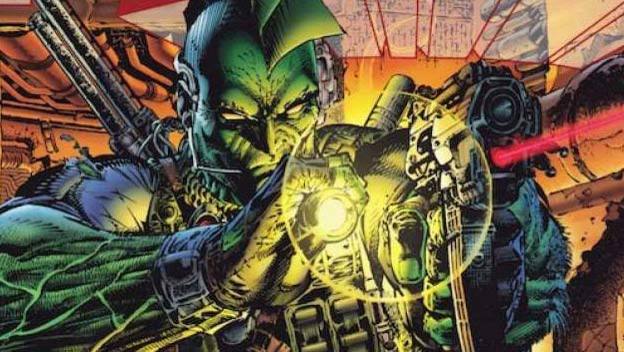 Putting Chicago's favorite amnesiac in a game would create one of the queen-mother brawlers of all time. Really. Every issue of Erik Larsen's creation is littered with bloody beat-'em-up-style battles of epic proportions. Thousands of dollars in collateral damage and enough blood and guts to satiate the hardest of hardcore slasher fans soak every single issue. Dude wakes up in a burning lot naked, green, has a fin on his head, and is damned near invincible. So what does he do? Becomes a cop. 'Cause that's what I'd do (insert sarcastic comment here). Then he fails to follow nearly any and every rule in the policeman's handbook. Good choice.
Lobo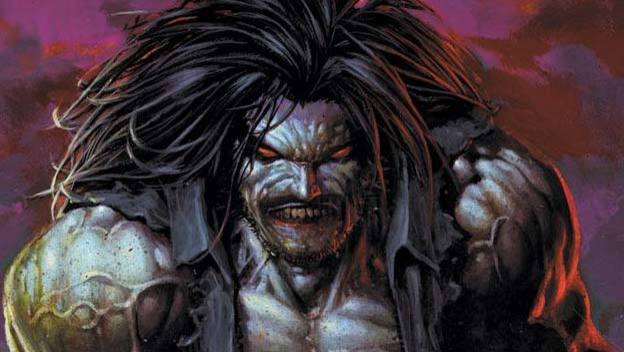 Think Ron Perlman from Sons of Anarchy, only whiter, hairier, and way more insane. Lobo is one of the most incomprehensible characters from the DC universe. He's been kicked out of Heaven and Hell. So now that he is essentially immortal, he flies around the galaxy on his motorcycle and kicks the snot out of pretty much anyone that gets in his way…or if he just feels like it. Lobo has always had an interesting and zany art style, no matter who was drawing him. He is one of the most over-the-top characters in comic book history, period. He even has his own euphemisms, 'cause apparently, plain old swearing just isn't intense enough for him.