2018 has been a big year for sweeping, epic blockbusters with giant skyboxes, intricate loot systems, and writing that's indistinguishable from medicore young adult novels, but wins several awards anyway. It's great stuff, really. But weird stuff happened too. Like recently, when Pikachu and the rest of the Pokemon universe came to life in a way people are still trying to digest. With that in mind, here are some of the games I've played in 2018 that made me feel as bemused as Hollywood, CGI Pikachu.
Detective Pikachu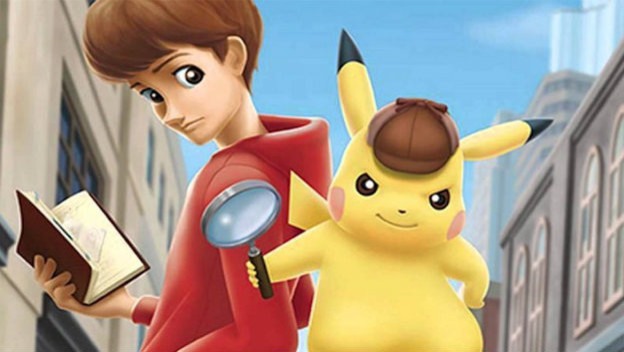 You thought I was gonna start a list with Detective Pikachu the movie and not immediately segue to Detective Pikachu the game? Pay attention, folks. Look at that beautiful byline. Anyway, the whole trajectory of Detective Pikachu as a Thing has been bizarre. It went from a weird, Japanese curiosity to a Hollywood movie out of nowhere, which then led to the actual game coming to North America years later. And just as a game, it's weird too! Pikachu is strange and has a strange voice, the story is wild, the world-building is incredibly thorough, and even the logic puzzles and whatnot are super thoughtful. It's just hard to comprehend this game, this property at that, existing.
Bloodstained: Curse of the Moon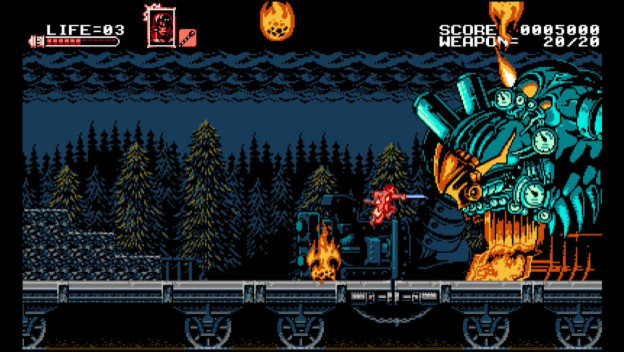 Bloodstained proper makes plenty of sense. It's peak Kickstarter, with an aging, but still talented, Japanese game developer realizing working for a studio can suck and doing his thing without being stuff with a struggling IP and executives who don't care. But then a few years later, while Bloodstained is still under development, a NES-style prequel comes out of nowhere, becomes an extra backer reward, and is 100% awesome. It's basically a riff on Castlevania III, but in the Bloodstained world. It's great, it's cheap, and please play it already, geez.
Donut County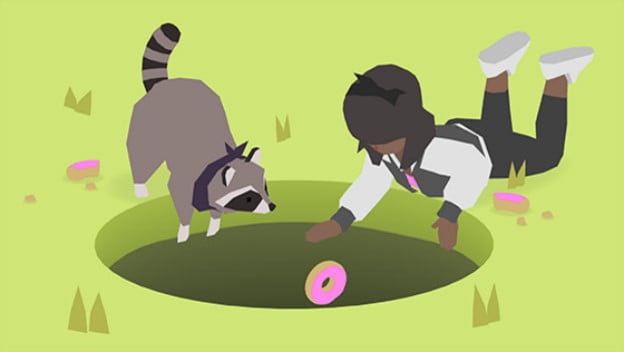 I spent five bucks on Donut County for my phone and had no idea what I was getting into. I was just reacting to buzz, really. But man, what a memorable experience this little game is. You play as a jerk raccoon who has a phone that can create a hole, and that hole grows the more stuff that falls into it. From that strange premise comes a story that eventually turns into a mission to take down a corrupt raccoon monarchy, and that's barely scratching the surface.
Dynasty Warriors 9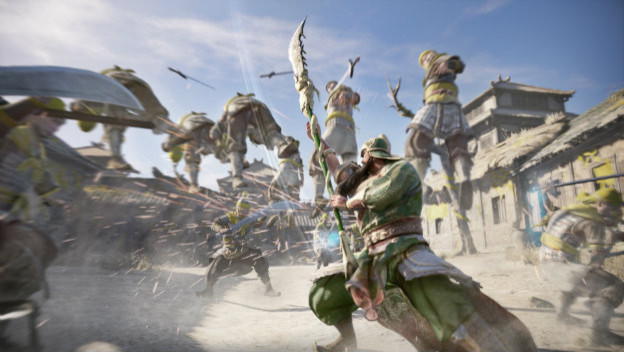 Most of the items on this list are good games, but it's time to throw a wrench in that. Dynasty Warriors 9 is a weird, weird game. It's not only a stark structural shift in the series, what with its move to open world and all, but it also straight-up abandons a lot of what keeps these games alive for the fans. This includes things like unique weapons and animations for characters. It's a wonder how so many of the strange changes got through when something like Warriors Orochi 4 was more of a safe crowd-pleaser, but if you don't take risks, you can't find the changes people might like, either.
Nintendo Labo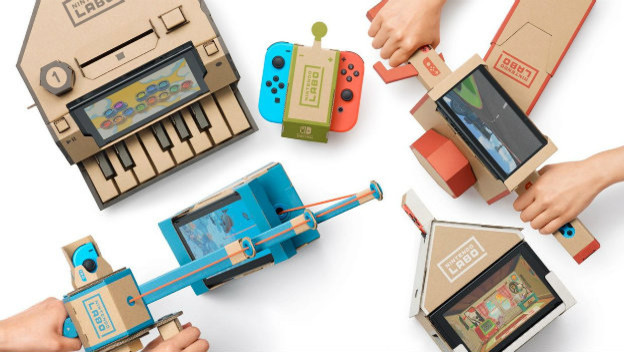 Nintendo, hot off of the early success of the Nintendo Switch, announced a bunch of crazy, DIY cardboard sets that interface with a software collection. That's awesome, and it seems to have done pretty well in its target demographic, which is kids and parents. Sure, people in the hardcore gamer space reacted with anger and confusion, but Labo was never for them. Joke's on them anyway, since Labo is in Super Smash Bros. Ultimate .
Metal Gear Survive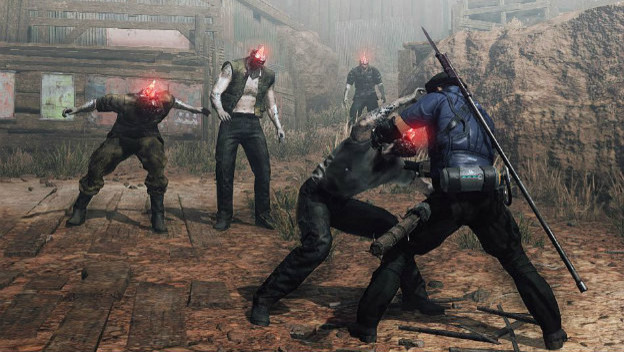 So Metal Gear Solid V happens, and there's a lot of drama surrounding it. Kojima's games got too expensive to make, Konami itself struggled with staying in the video games business, and a very ugly and public fallout ensued. Then what happened? Well, Konami had a team take assets from Metal Gear Solid V and make an awkward, multiplayer survival game that nobody wanted. It's just a bizarre game, with weird mechanics, busted balance, and gem-headed zombies. It didn't make sense, had ties to canon, and mostly made fans mad. Who knows!
New Gundam Breaker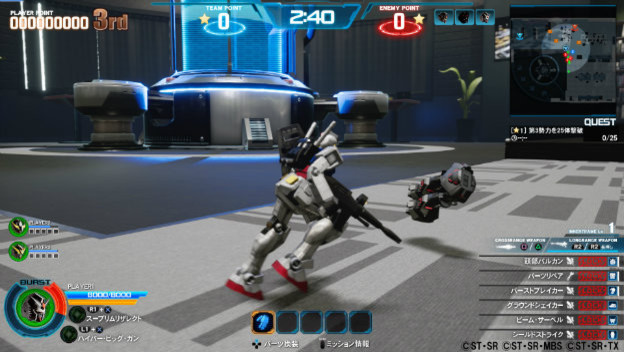 Okay, there are more bad games on this list than I thought there would be. That's what happens when you want to put together a list of weird stuff in a year dominated by AAA heavyweights. Anyway, so, there's this series called Gundam Breaker . They're action games centered around building Gunpla, which are those Gundam model kits you can get in real life. Then, the gameplay is more or less Dynasty Warriors . Fans loved them, and Bandai Namco finally brought the series to North America. Except, they totally re-did the concept, hired a new developer, and made a weird arena action game instead that barely functioned. It had a cool story to be fair, but the gameplay that didn't revolve around customizing your Gundams was just plain awful.
Sushi Striker: The Way of Sushido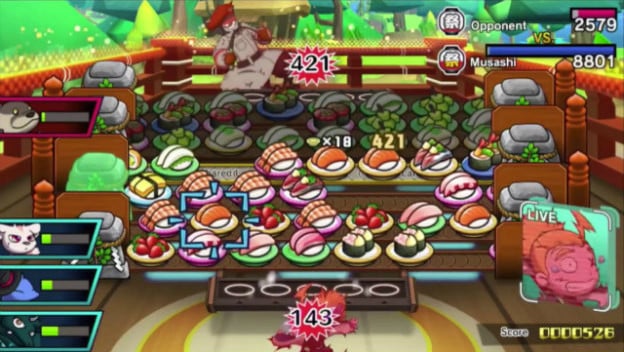 This bizarre title was heavily promoted by Nintendo before it released on the Nintendo Switch and 3DS, then promply disappeared into obscurity once it came out. But the people who played it, loved it. It's a puzzle/battle game that revolved around lining up colors of sushi and attacking your opponent with combos. The weirdest part of it, though, is the wacky mythology and world built around the idea of a sushi puzzle game. It's very anime, very in-depth, and very strange.
Shaq-Fu: A Legend Reborn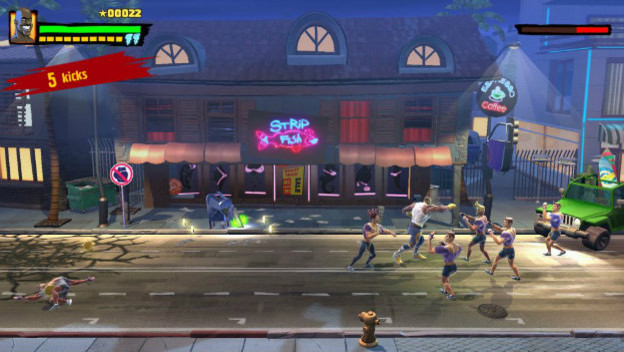 One of the most performatively hated video games of all time, from the freakin' 16-bit era, got a sequel in 2018. Shaq came back, and this time it was a Double Dragin -style beat 'em up instead of a fighting game. Honestly, that was probably the best chance it had at being a decent game, but we all know that could never work out. A second Shaq-Fu game not being some terrible cereal box pack-in-ass video game experience would have been an insult to the original, honestly. Thank goodness.
SNK Heroines: Tag Team Frenzy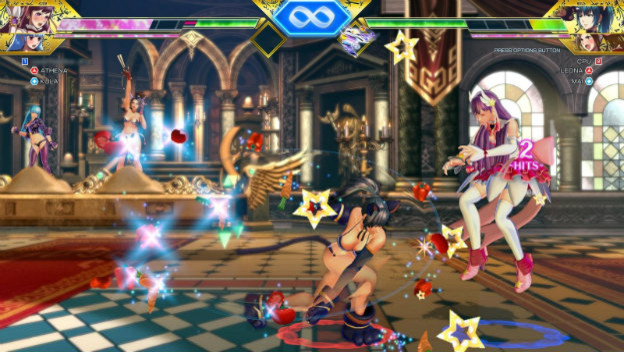 SNK Heroines: Tag Team Frenzy should have been a great game. There's history with the women of the SNK universe being cool characters and starring in great games, and this should have been no different. It's an okay game, but nearly ruined by its bizarre trimmings and trappings, which both totally abandon any hope of this being a decent, competitive fighter and also make it Creepville, USA. The whole game is centered around this kidnapping, magc wizard villain who basically tortures the cast in order to feed his world domination plot. Except, we're supposed to think he's funny or something, and the whole menu system takes place from his perspective, almost like we, as the player, are him. It's weird, it's gross, it's icky, and I hate it, thanks.