OneShot is a puzzle-adventure game that incorporates metafictional and fourth-wall-breaking elements. The game was developed by the indie gaming studio Future Cat and was published by Degica. A free version of the game was first released in 2014, but the full game came out on December 8, 2016.
OneShot received positive reviews from critics after its initial release, while the Nintendo Switch version received "universal acclaim." OneShot was nominated for the 2017 "PC Game of the Year" category for the Golden Joystick Awards. If you're looking for a unique puzzle game with out-of-the-box solutions, then OneShot is the game for you.
OneShot Premise
OneShot is a dark and mysterious game that takes place in a sunless world. It is the player's responsibility to restore light to the world by replacing the Sun at the top of a tower. To solve many of the game's puzzles, players must interact with their computer's operating system outside of the game. This includes manipulating the game window, interacting with the game's files, and finding clues on the wallpaper. OneShot is a meta experience from beginning to end.
OneShot Main Character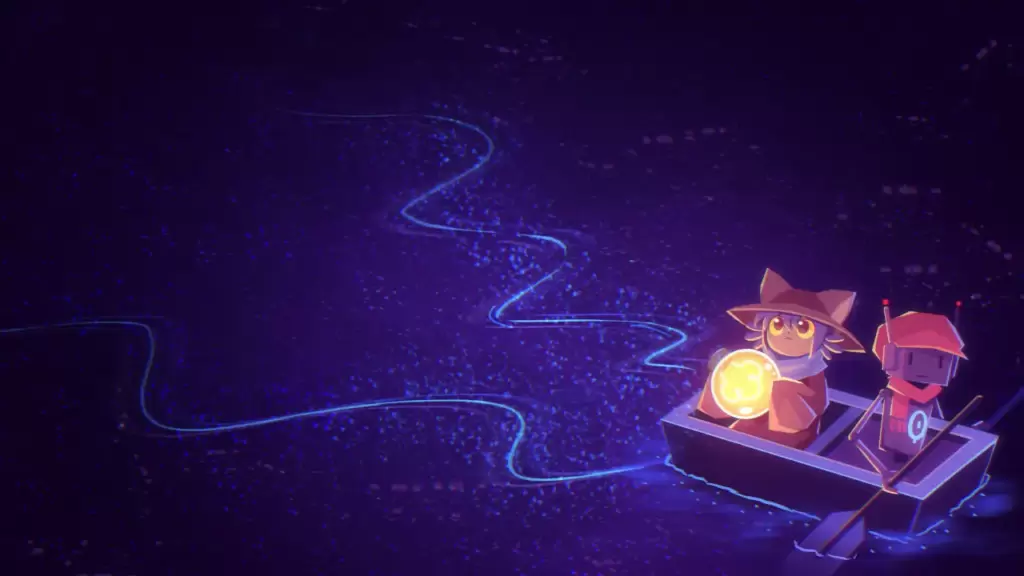 In OneShot, players take control of a character named, Niko, a catlike child. Niko learns that the world they live in is collapsing due to the lack of a Sun. Niko discovers a lightbulb that can be used to replace the world's Sun. The catlike hero is tasked with restoring the Sun and saving the world. They are given the title of "Messiah" while the player is considered a god.
OneShot Series
Multiple different versions of OneShot have been released over the years. OneShot started as freeware developed for RPGMakerWeb's 2014 Indie Game Maker Contest. It was later improved and released on Steam in 2016. Finally, a version for the major consoles was launched in 2022 under the name OneShot: World Machine Edition.
At the moment, there is no direct sequel or prequel for OneShot. OneShot is the debut game for the three developers of Future Cat, Michael Shirt, Eliza Velasquez, and Nightmargin (Casey Gu). Despite being a relatively new indie studio, we can still expect great things from Future Cat going forward.
OneShot Cheat Codes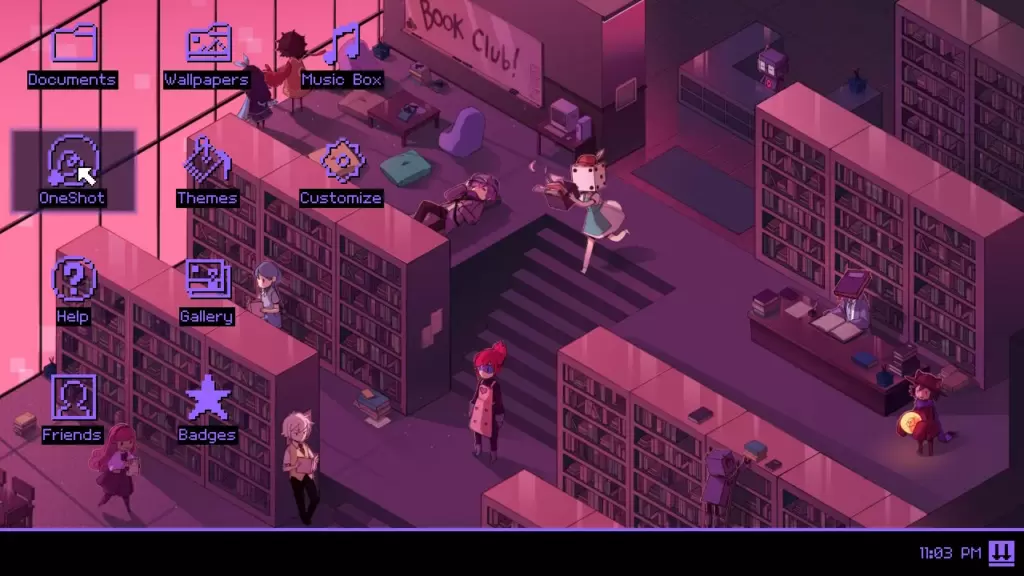 Unfortunately for players, OneShot doesn't have an in-game cheat code system. Most puzzle games tend to avoid including cheat codes as they invalidate most of the game's difficulty. Part of the fun of OneShot's gameplay is discovering all of the fourth-wall-breaking solutions to the puzzles. In order to restore the Sun in the world of OneShot, players will need to use their own puzzle-solving skills.
OneShot Achievements
There are a total of 15 different achievements that players can earn in OneShot. From beginning to end, OneShot is an excellent puzzle box game that doesn't stop being surprising.
| | |
| --- | --- |
| Achievements | Requirements |
| Thanks for Everything | Collect all trophies |
| Chaotic Evil | "Don't do that!" |
| Shock | Not fun. |
| Extreme Bartering | Exhausting all possibilities, are we? |
| Ram Whisperer | Herd rams with eas. |
| Pancakes | Favorite food. |
| We Ride at Dawn | Nyooooom |
| Secret | ????? |
| Bookworm | Read books in the library. |
| Rebirth | A sidequest |
| OneShot | Back to its roots |
| Return | … |
| Wallpaper Wizard | Collect all wallpapers |
| Color Coordinator | Collect all themes |
| Social Butterfly | Collect all friend entries |
OneShot Cheat Code FAQ
Does OneShot have cheat codes?
No, cheat codes are unavailable for OneShot. As a puzzle adventure game, cheat codes would remove most of the game's difficulty.