Some players love to field teams full of adorable Pokémon like Pikachu and Fennekin. Others prefer tough-looking 'Mons like Garchomp or funny ones like Golbat. In every Pokémon generation, however, there are a few creatures that are just plain ugly. These poor, hideous Pokémon are often ignored by the player base and even by The Pokémon Company itself, rarely seen in the games or anime. We're here to give them some time in the sun.
Hypno – Generation I: Kanto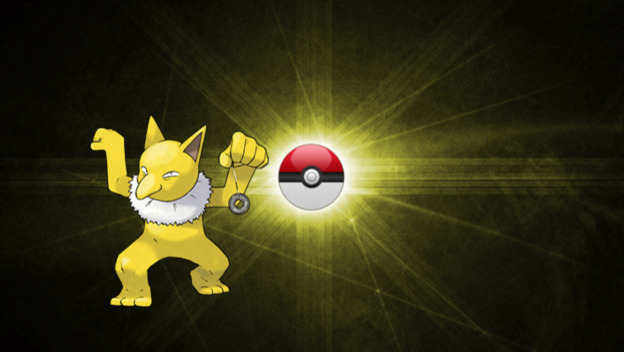 If you're looking for a Pokémon that focuses on putting others to sleep, you could use Sing with your Jigglypuff or Hypnosis with your Haunter. Alternately, you could use this… whatever it is. Hypno's lemon yellow color scheme, creepy eyes, huge nose, and weird ruffle combine to create the stuff of a child's nightmares.
Exeggcute/Exeggutor – Generation I: Kanto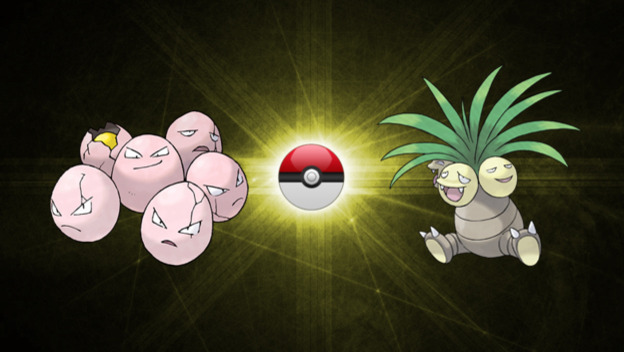 Before evolution, this mass of psychic eggs is more creepy than cute. Somehow, they evolve into a bipedal coconut-tree creature with multiple faces. Supposedly, if one of the faces gets too big, it falls off the tree and becomes part of a group of Exeggcute again. COCONUT TREES DO NOT WORK THAT WAY.
Shuckle – Generation II: Johto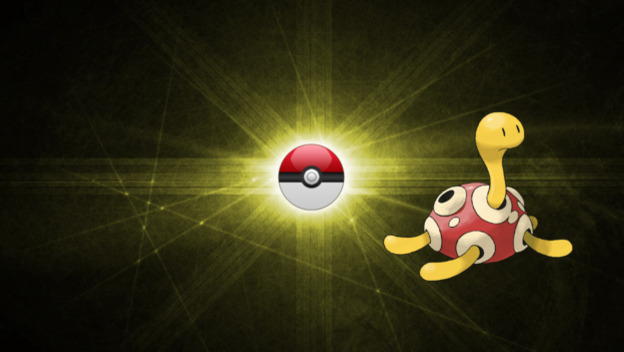 Innocent Pokémon players likely believe that Shuckle is just a poorly drawn turtle. Read its description, however, and you'll see that it's called the Mold Pokémon. That's right, there's a Pokémon for the stuff that grows on the abandoned lunches at the back of your office refrigerator. Delicious.
Female Wobbuffet – Generation II: Johto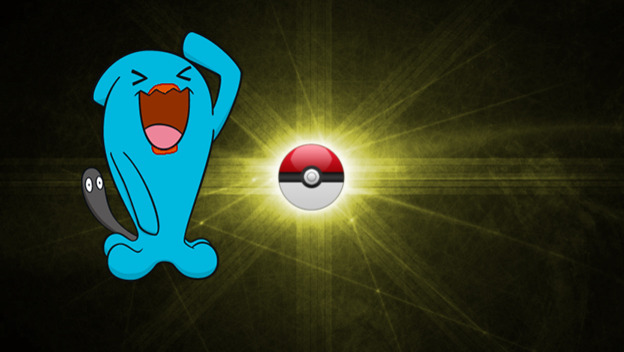 Game Freak, why did you put lipstick on the female Wobbuffet? Seriously, why?
Huntail and Gorebyss – Generation III: Hoenn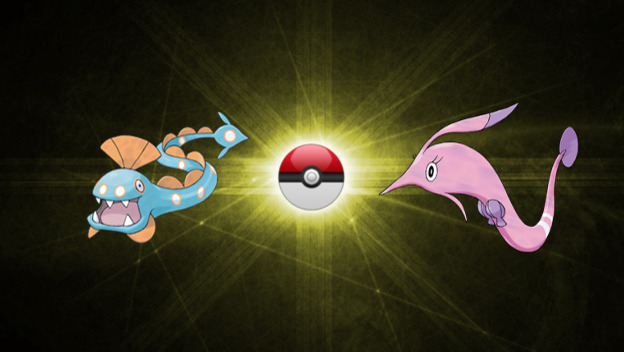 These evolutions of the unassuming Clamperl are some of the most head-scratchingly bad Pokémon designs in history. Perhaps they were meant to resemble some of the horrors of the deep sea, but they come off more as the kind of art that one sees illustrating bottom-of-the-barrel children's shovelware games. We suppose even master Pokémon designers have their off days.
Castform – Generation III: Hoenn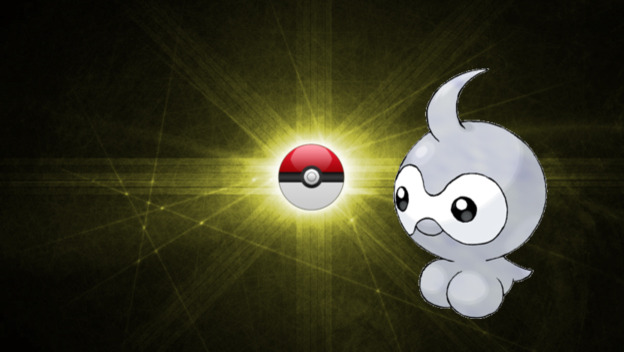 It's difficult to pick just two of Hoenn's decidedly odd menagerie for inclusion in this feature. Castform won out as our second entry because it resembles a strangely well-endowed sperm. It does have the ability to take on three other forms depending on the local weather, but it's such a weak Pokémon that nobody ever bothers. Poor Castform.
Probopass – Generation IV: Sinnoh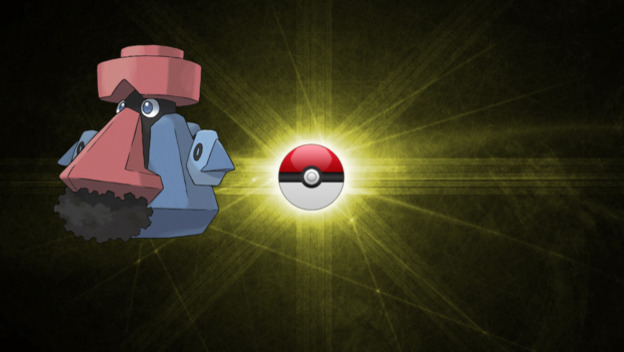 Nosepass was bad enough, but apparently, somebody couldn't resist giving it a little LEGO hat and a terrible mustache. That mustache does not look like the kind of hair one grows on one's face.
Magmortar – Generation IV: Sinnoh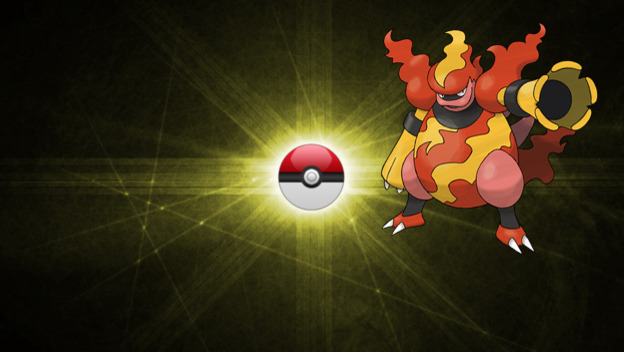 Magmortar may be one of the more high-profile Pokémon in this feature, but that doesn't stop it from being an abomination against all that is right and good in the world of Pokémon. What IS this thing? We can only assume it resulted from a horrible accident involving a circus clown and the guy who was getting shot out of a cannon.
Garbador – Generation V: Unova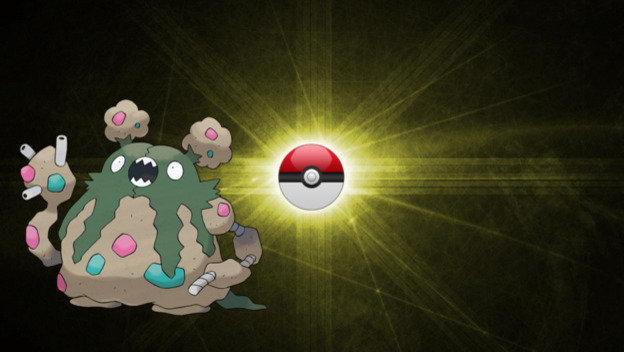 Maybe we just weren't at the fan convention where players demanded a garbage Pokémon. Garbador may be popular with a few competitive battlers, but was a Pokémon made out of a trash heap really necessary? And what's up with the two puffy pigtails on its head?
Emboar – Generation V: Unova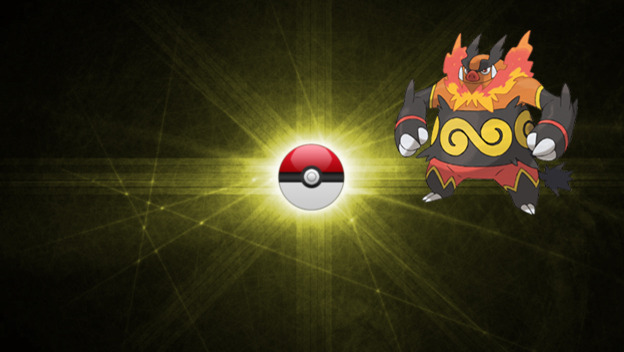 All right, we already had Magmortar. Why did we need Magmortar Goes Porcine? Emboar is particularly unfortunate because it is the final evolution of a terribly adorable fire-pig starter Pokémon. Way to traumatize the children, Pokémon people.
Binacle/Barbaracle – Generation VI: Kalos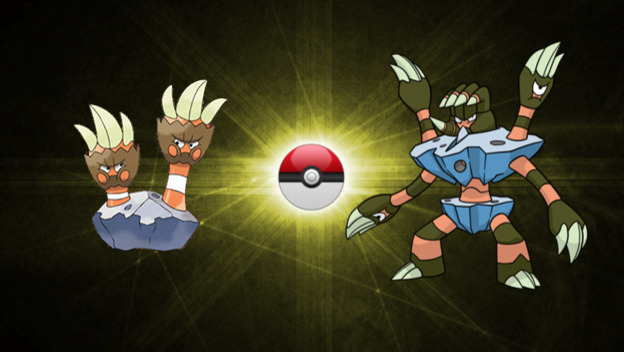 This Pokémon is particularly noteworthy given the high quality of the other Kalos designs. At least its first evolution remotely resembles the creature after which it was patterned, but then it turns into… we don't know what. Go home, Barbaracle designer. You're drunk.
Mega-Pinsir – Generation VI: Kalos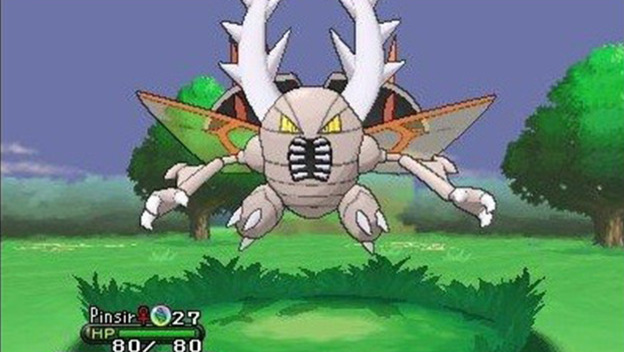 Look at this Pokémon. Now close your eyes and imagine waking up in the middle of the night, hearing a scratching sound in the corner. You turn on the light, only to see this thing scuttling around. You lift your shoe to smoosh it, only for it to take off and begin flying around your head. If that kind of horror is what Mega-Pinsir's designer was going for, then congratulations.