Game development can be a touchy thing. With budgets, deadlines, and legal mumbo-jumbo to consider, there are a lot of games with immense promise that end up disappearing before they ever see the light of day. Here are ten of the most exciting projects that got cancelled before we ever got to play them.
Gears of War: Exile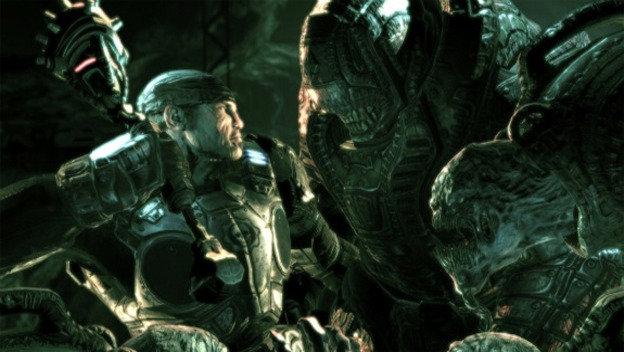 Gears of War: Exile was supposed to be another Gears of War game, but it was cancelled before it ever had the chance. And that's all we ever really knew about it. In the words of Cliff Bleszinski, "Let's just bury the hatchet now. Gears of War: Exile was an unannounced game that I can't give any details about that has since been cancelled." End of story.
Well, that's really not the end of the story, since Gears of War: Judgment is on its way, and we can't help but suspect that at least some of the ideas that were planned for Exile have made their way into Judgment.
Dead Phoenix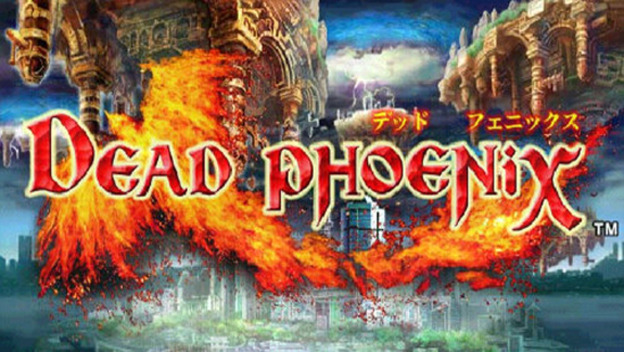 Dead Phoenix was a Capcom title that was to feature a winged protagonist who carried around massive guns. In fact, it almost looked like a more adult version of Kid Icarus.
The game was originally part of the "Capcom Five," a set of five unrelated games that Capcom was going to launch in the GameCube era. While the other four games all eventually came to fruition (one of them was Resident Evil 4), Dead Phoenix just sort of disappeared.
Now, I know I could make a metaphor here about the phoenix being an animal that rises from death, but I'm not going to. I'm pretty sure Dead Phoenix's window of opportunity has slammed shut pretty hard by this point.
Eight Days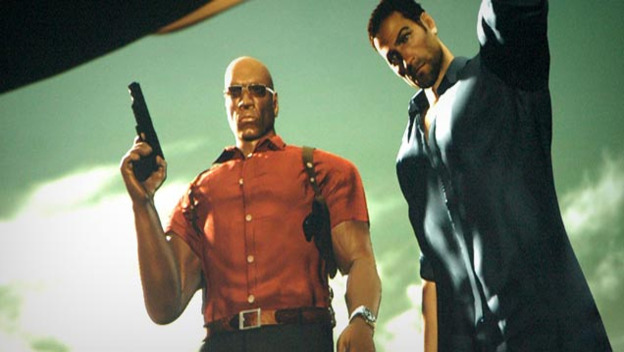 A mobster game with an interesting premise, Eight Days would have taken place over eight days (with a real-time day and night cycle) and across eight U.S. states. A video of a gunfight in the Arizona desert was shown off at E3 back in 2006 to get us excited before the game disappeared, dashing our hopes. As each year passes, the chances of this one being revived get slimmer and slimmer.
Sadness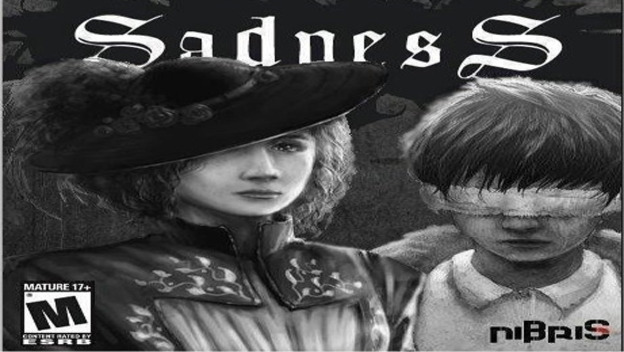 Sadness was supposed to be a psychological survival horror title for the Wii, with a creepy black and white visual style and a whole lot of Wiimote waggling. Of course, the title had an incredibly rocky road, and its failure to launch ultimately toppled Nibris, the development studio that was working on it.
B.C.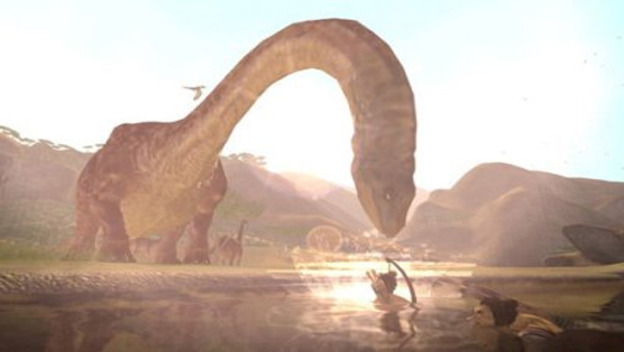 Peter Molyneux has this way of making massive promises that he never delivers on, and B.C. was one of his biggest. This life sim would have given us control over a tribe of migrating cave men that had to manage their resources and survive a harsh environment. Yes, that environment included dinosaurs, which would have been awesome.
Halo: Chronicles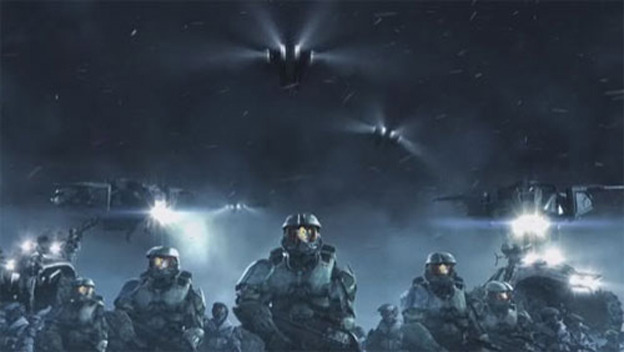 To be fair, we never knew a whole lot about Halo: Chronicles other than that it was going to be a new Halo game told in an episodic fashion. Still, that's enough to get us drooling.
Then again, Halo 4 brought us Spartan Ops, which is essentially an episodic Halo series. So with our appetites so satisfactorily whetted, perhaps we don't really need Chronicles after all.
Fallout Online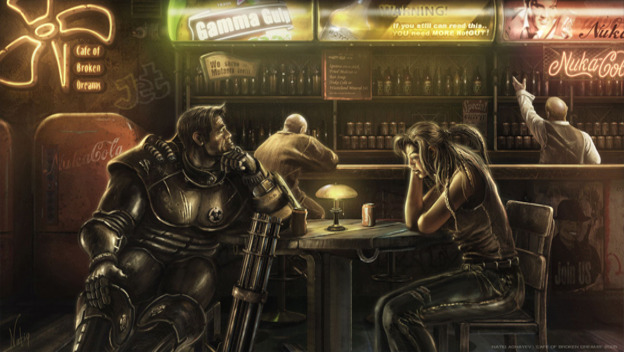 The Fallout MMO is a famous example of lawyers ruining our gaming fun. See, this would have been an MMO set in the Fallout universe, which would have been pretty damn cool. But Bethesda started getting weird about what they would allow developer Interplay to do with the title, going so far as prohibiting them from making any references to the Fallout universe.
What we never really understood was how anyone was supposed to create a Fallout world without making any references to the Fallout universe. You know, since the game would have been set in the Fallout universe. Still, the legal system stepped in and pulled the plug on this ambitious project before it ever saw the light of day.
StarCraft: Ghost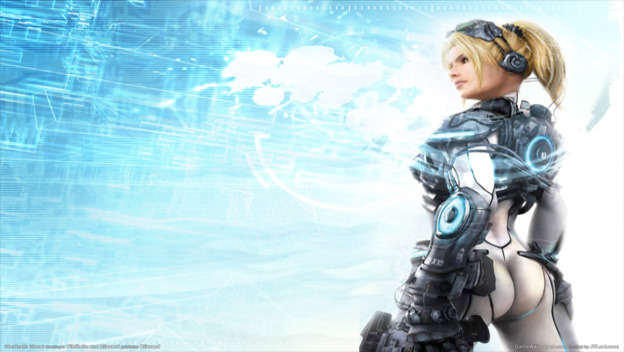 StrarCraft: Ghost was supposed to be this sci-fi console title that uprooted the StarCraft franchise from its RTS stylings and grafted it to something a bit more third-person shootery. Those of us who are familiar with the series' Ghost units were expecting some stealth elements too. And if the current StarCraft titles are any indication, we suspect this one would have had an extremely addictive multiplayer component.
But our hearts were smashed to pieces when we were told that Ghost was on "indefinite hold."
Then again, Nihilistic Software was working on this one, and considering they ruined both the Resistance and Black Ops franchises last year, perhaps it's best that they weren't allowed to ruin StarCraft too.
Star Wars: Battlefront 3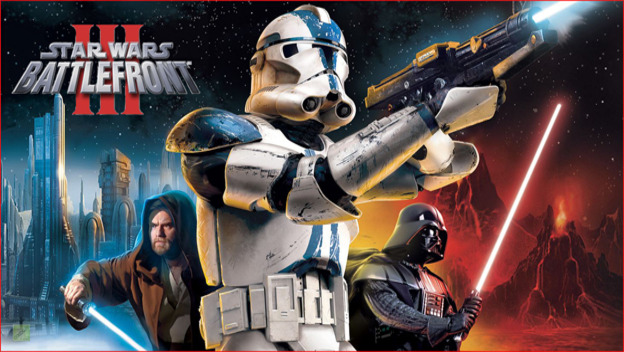 While we've probably seen enough of the Star Wars universe in video game form, the Battlefront series was the IP at its best. With large-scale multplayer battles and extensive modding communities, Battlefront 2 was damn near infinitely replayable. Though we've heard rumors that the third entry in this outstanding series might still be secretly in development, we're not holding our breath.
Mega Man Legends 3/Universe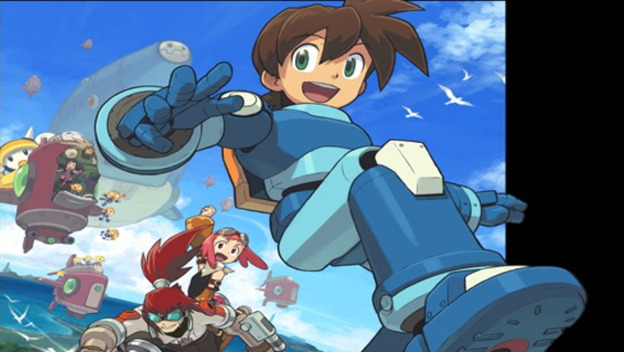 So, this is kind of cheating, since this entry actually refers to two separate games, but both Legends 3 and Universe were Mega Man titles that were cancelled after Keiji Inafune's departure from Capcom. We were immensely excited for both of the Blue Bomber's upcoming outings, and the news of their cancellations hit us pretty hard.
See, Legends 3 was supposed to be a modernized follow-up to the fantastic Mega Man Legends 1 and 2, which were sort of first-person shooter/RPG hybrids with a heaping pile of that Blue Bomber charm. The third entry in the series was going to launch on the 3DS and be developed with constant input from the fan community. Since its cancellation, we've seen the rise of Facebook group 100,000 Strong for Bringing Back Mega Man Legends 3 , which hopes to convince Capcom that we'd like to see them change their mind on this.
Mega Man Universe, on the other hand, would have been a classic 2D Mega Man game, only it would allow you to play as non-Mega Man characters (like Ryu from Street Fighter) and would include a level editor so fans could make their own blisteringly hard Mega Man stages.
We cried about the loss of both of these games. A lot.