Grand Theft Auto V is a massively popular action-adventure video game that lets players explore a fictional city, engage in various missions, and live a life of crime. It is the latest iteration of the series by Rockstar Games. The game has won numerous awards and gained a massive following since its release in 2013. To offer fans more features and content, the developers also released a Premium Edition of the game. This enhanced version includes the full story and online gameplay, as well as additional bonuses and access to Grand Theft Auto Online.
If you're wondering what sets the Premium Edition apart, this article delves into the extra perks and content you can expect over the regular version.
What the Grand Theft Auto V Premium Edition Includes
The Premium Edition features the same base game. This includes both the story-driven single-player game Grand Theft Auto V and the multiplayer experience known as Grand Theft Auto Online. Both are included in the same scope as the regular edition of the game. In addition to these games, there are additional benefits that come from purchasing the Premium Edition.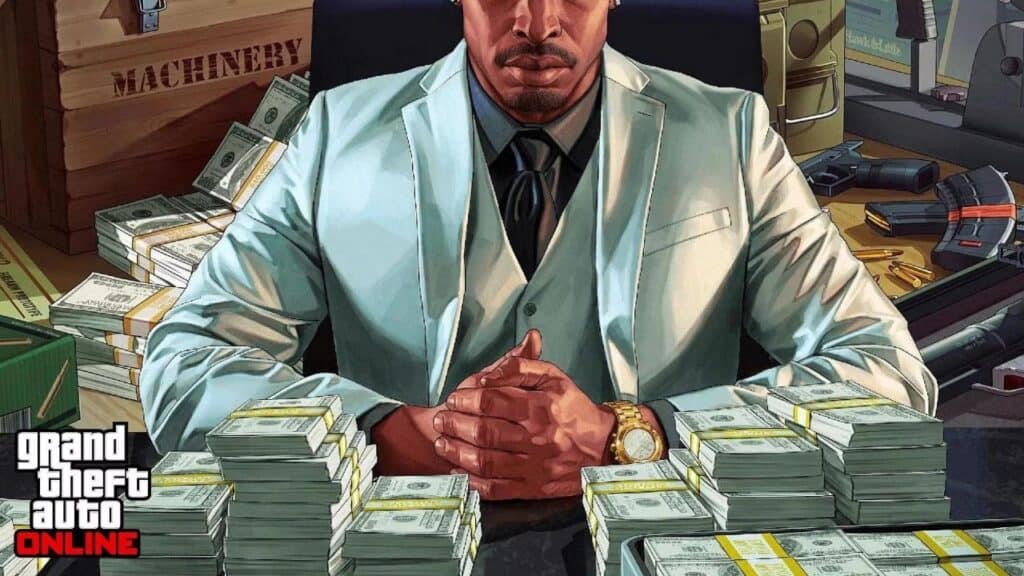 The first and most obvious benefit adds $1,000,000 to your account in Grand Theft Auto Online when you purchase the Premium Edition. You can add this one-off bonus only to a single account. You can use the million in-game dollars to buy anything in the game, including weapons, vehicles, items, and more.
However, the more impressive addition is the Criminal Enterprise Starter Pack. This exclusive pack of goodies has a value far exceeding a million in-game currency. In fact, it surpasses even $10 million. The pack offers a great boost for gamers seeking a headstart in Grand Theft Auto Online. While you can easily earn small amounts of money in the game, acquiring millions takes a long time. This makes the Criminal Enterprise Starter Pack a superb addition.
Criminal Enterprise Starter Pack
There are many benefits to the Criminal Enterprise Starter Pack. The pack offers valuable assets in property, vehicles, weapons, and more. Players are not able to affect which upgrades they will get. This means that not all of them are to everyone's preferences. However, it's undeniable that there's a lot of value. Even with some less impressive inclusions, it is worth it, especially for those who don't enjoy an early grind.
The package comes with various properties, including a Gunrunning Bunker in Paleto Forest, the Counterfeit Cash Factory in Grand Senora, and the Executive Office in Maze Bank West, which bring in around $3 million in value alone. There are also other less valuable properties in various locations, including an Apartment and a 10-car Garage.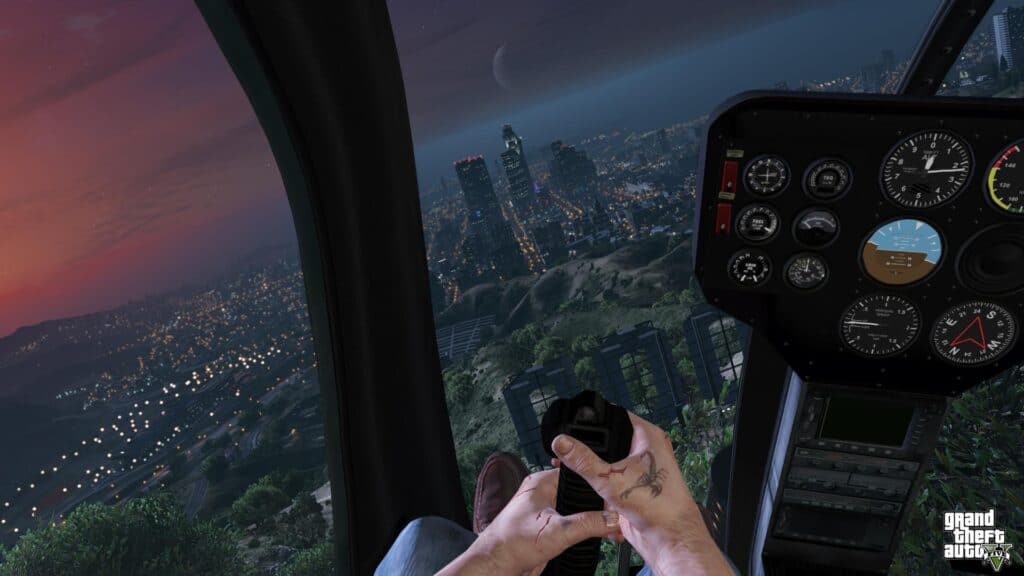 In terms of vehicles, the prospects are even better. Most people are likely going to enjoy the nearly $6 million worth of vehicles. These include some amazing cars, bikes, off-road vehicles, and even a helicopter, with a total of ten vehicles. The Dune FAV off-roader and Maibatsu Frogger helicopter both are valued at more than $1 million. Others include Bravado Banshee, a special version of the Grand Theft Auto classic, a fast and futuristic motorbike, Pegassi Vortex, supercar Grotti Turismo R, the Rolls Royce-like Enus Windsor, rally car Obey Omnis, classic Corvette-lookalike Coquette Classic, and more.
Other assets accessible in the Criminal Enterprise Starter Pack includes weapons, outfits, and tattoos. The bulk of the value in this section comes from the customizations. There are a total of 31 stunt and race outfits and 61 tattoos to choose from that are valued at more than $2 million. For those who are more interested in weaponry, the pack includes the Compact Grenade Launcher, the Marksman Rifle, and the Compact Rifle.
List of all included assets
Here's a full list of all the included properties, vehicles, weapons, and customizations with their value in the game.
| | |
| --- | --- |
| Properties | Value |
| Executive Office in Maze Bank West | $1,000,000 |
| Gunrunning Bunker in Paleto Forest | $1,165,000 |
| Counterfeit Cash Factory in Grand Senora | $845,000 |
| Biker Clubhouse in Great Chapparal | $200,000 |
| Apartment at 1561 San Vitus St | $99,000 |
| 10-car Garage at 1337 Exceptionalists Way | $112,500 |
| Subtotal Value | $3,421,500 |
| | |
| --- | --- |
| Vehicles | Value |
| Dune FAV | $1,130,500 |
| Maibatsu Frogger | $1,300,000 |
| Enus Windsor | $845,000 |
| Obey Omnis | $701,000 |
| Coquette Classic | $665,000 |
| Grotti Turismo R | $500,000 |
| Pegassi Vortex | $356,000 |
| Enus Huntley S | $195,000 |
| Western Zombie Chopper | $122,000 |
| Bravado Banshee | $105,000 |
| Subtotal Value | $5,919,500 |
| | |
| --- | --- |
| Weapons, Outfits, and More | Value |
| Compact Grenade Launcher | $45,000 |
| Marksman Rifle | $15,750 |
| Compact Rifle | $14,650 |
| Outfits and tattoos | Over $2,000,000 |
| Subtotal Value | Over $2,000,000 |