Cities: Skylines is a 2015 city-building game developed by Colossal Order and published by Paradox Interactive. Upon its release, it was instantly hailed as the game that would kill the SimCity franchise, a prediction which time has proven to be correct. Arriving hot on the heels of the hot mess of SimCity's 2013 reboot, Cities: Skylines was the right game, in the right place at the right time. While it was initially a PC exclusive, its widespread success meant it was later released on PlayStation 4, PlayStation 5, Xbox One, Xbox Series X/S, and Nintendo Switch.
Cities: Skylines Premise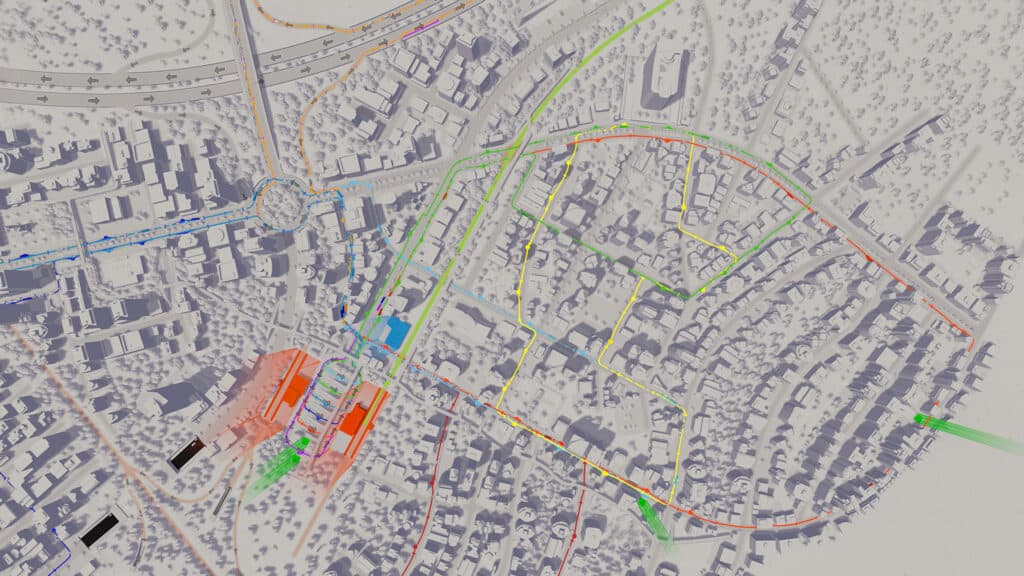 Cities: Skylines is meticulous in how it allows you to define every single element of your city. It starts out small, with a tiny plot of land for you to expand upon. As you add roads and residential areas, you've then got the health of your population to worry about, and are tasked with providing them with basic services like power and water to allow your city to remain appealing to outsiders.
One of the strongest elements of the game is how it rewards your progression. The growth of your city is marked as you reach new population milestones, which unlocks new improvements and buildings for you to create. There's almost no limit to the level of depth on display here. You can designate districts within your city, and choose to offer public transport for free to encourage people to move, before raising the taxes enormously once you've got them there. You're essentially the god of this city, and it moves to your wishes.
Arguably Cities: Skylines' greatest achievement is the enormous transportation system, taken from Colossal Order's previous title, Cities in Motion. The road system can be built completely free-form, with the AI taking over and deciding the most efficient traffic volumes for each. You can alter this further with public transport such as buses, taxis, teams, trains, ferries, and even metro systems.
A lot of players also forget that the game also supports modding via the Steam Workshop. While this sadly isn't an option for console players, it does add another layer of complexity to the game on PC. You can mod almost anything in the game, from downloading pre-made cities to adding new types of buildings and vehicles. Ultimately it's your game, and Cities: Skylines offers a variety of ways to play it.
Cities: Skylines Main Characters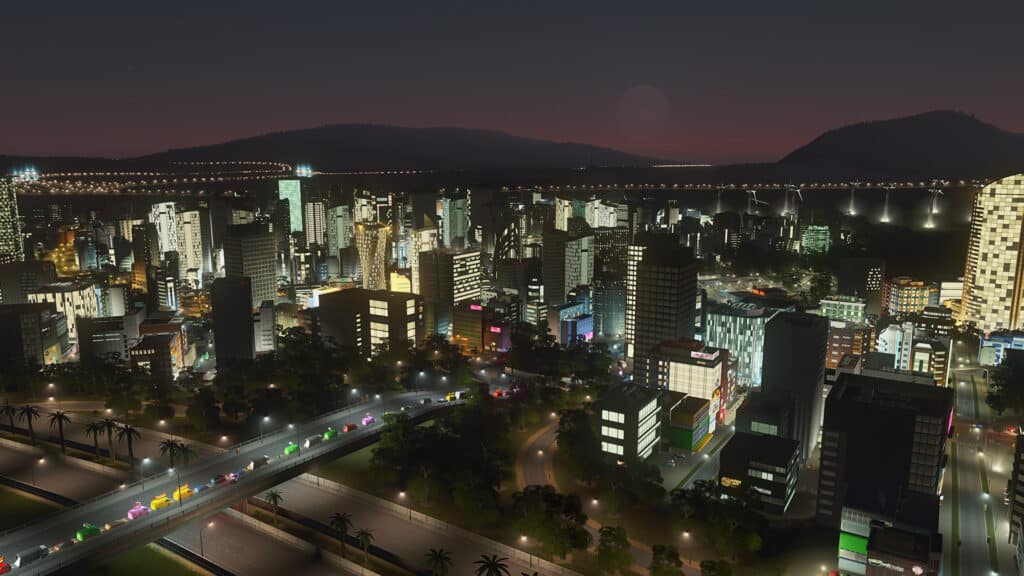 As a city-builder, there are absolutely no characters of any description to be found in Cities: Skylines. Even in the game's tutorial segments, you won't have any introduction characters used to teach you the ropes – you're on your own here.
There's something to be said for the enormous versatility of the cities you can build in Cities: Skylines. Each one can have their very own personality, almost as if they were characters themselves. You can build a quiet, self-sustaining town, insulated from the rest of the world, a diverse metropolis with skyscrapers littering the skyline, or even a resort city akin to Las Vegas. Each city is different, and it's up to you what you'll do with yours.
Cities: Skylines Titles in the Series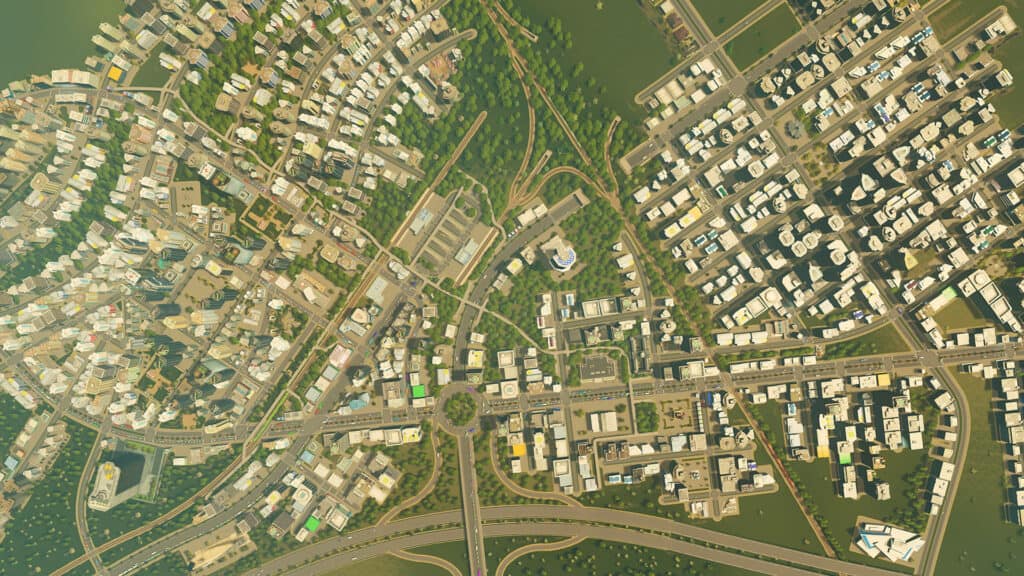 When Cities: Skylines was first released back in 2015, it was a runaway hit for Paradox Interactive. The easy move would have been to swiftly capitalize on that success, by releasing a sequel as fast as possible. However, that isn't quite what happened.
Paradox Interactive took a leaf out of EA's book with The Sims franchise, instead opting to release a massive amount of expansion packs over the years that add to the original base game. These packs were successful for the game, and ultimately have helped Cities: Skylines remain in the public eye a lot longer than a sequel would have initially.
Sometimes though, a bigger shakeup is needed. A fully-fledged sequel is in development for release in October 2023, expanding on much of the original game's core mechanics with a fresh coat of paint. Hopefully Cities: Skylines II adds in the features already included in Cities: Skylines, as opposed to reselling them back to gamers in an expansion in the future.
Cities: Skylines Cheat Codes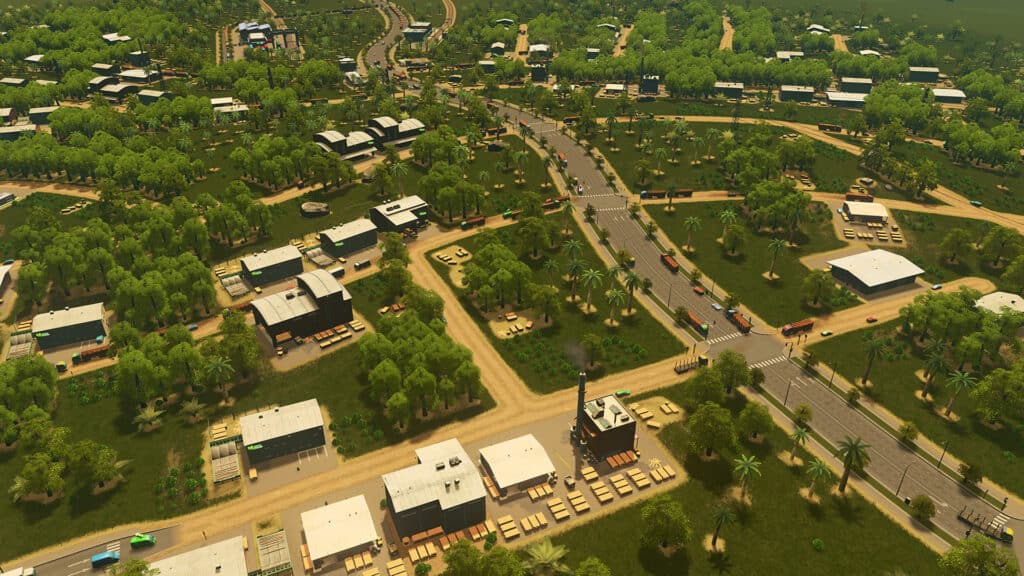 Gamers wanting cheat codes for Cities: Skylines are in luck. There are a couple of ways to get ahead in the game, the first of which is by simply using the built-in cheat codes for Cities: Skylines. You can do this by going to the Main Menu, and selecting Content Manager. From there, click on Mods on the left side. Here you'll see a few cheat codes built into the game that you can use with just a single tick of a box. These cheats are:
Hard Mode
Unlimited Money
Unlimited Oil and Ore
Unlimited Soil
Unlock All
You're able to use all of these at one time, so don't worry about checking more than one box here.
Alternatively, you're able to enable Cities: Skylines' developer UI, which allows you greater freedom over the type of cheats you're able to use. First, head to your Steam launch options for Cities: Skylines, and enter "–enable-dev-ui" which will enable the developer UI when you hit Tab in-game.
This is the full list of developer UI options in the game that will make your city-building experience much easier:
Get More Money: Gives you $50,000.
Levelup Building: Forces a random building to level up.
Abandon Building: Forces a random building to become abandoned.
Remove Buildings: Deletes all zoned buildings.
Reset Statistics: Resets City Statistics menu.
Unlock Milestone: Unlocks the next milestone.
Unlock Progression: Unlocks all milestones.
Unlock Unique Buildings: Unlocks all unique buildings.
Unlock Monuments: Unlocks all monuments.
Unlock Area Buildings: Unlocks all industrial, park, and school buildings.
Reset Milestones: Relocks all milestones except Little Hamlet.
Clear Achievements: Relocks all of your Steam achievements
Clear Config: Resets all game settings.
Unlimited Camera: Allows the camera to pan outside city limits.
Analog Controller: Allows you to use a controller to move the camera.
Disable Abandonment: Prevents buildings from becoming abandoned.
Disable Fires: Prevents buildings from setting on fire.
Full Demand: Locks residential, commercial, and industrial demand at 100%.
Loading Profiler: Shows colored bars on the screen.
Disaster UI: Allows you to trigger any disaster at will.
Language UI: Allows you to change the game language.
Show Tutorial Tags: Allows you to trigger various help message popups.
Show Chirps: Opens a large menu where you can trigger all Chirper messages.
Show Camera Info: Displays camera coordinates and rotation vector on-screen.
Show Cloud: Opens a "Cloud Browser" menu where you can create or delete test files.
Time: Allows you to control the day/night cycle and sun position.
Day/Night Speed: Allows you to control the speed of the day/night cycle.
Rain Intensity: Allows you to control the amount of rain falling.
Force Rain Motion Blur: Forces motion blur when you're in the rain.
Fog Intensity: Allows you to control the amount of fog.
Cloud Intensity: Allows you to control the cloud thickness.
Aurora Intensity: Allows you to add the northern lights (aurora borealis) to your city any time of the year.
Examine Building ID: Focuses the camera on the selected building.
Cities: Skylines Cheat Code FAQs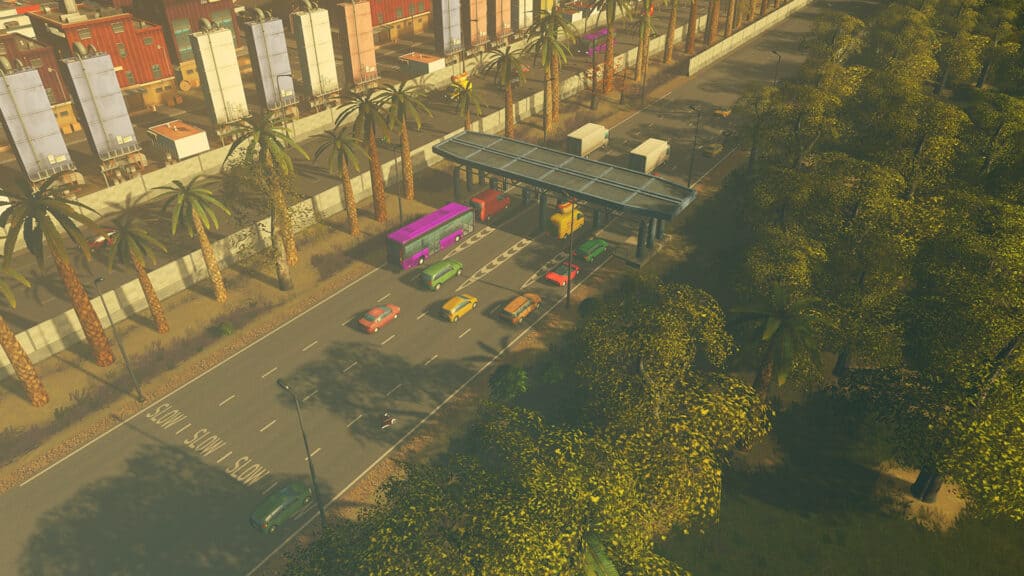 How Do I Get Rich In Cities: Skylines?
If you don't feel like building up your city from scratch in the most efficient manner possible to get rich in Cities: Skylines, you can use a couple of the cheats we've shown you instead.
If you choose to use the in-built cheats, then there's of course the simple Unlimited Money cheat. For some players, this could make things a little too easy.
If you still want some element of money management to come into play, you should instead use the Get More Money command in the developer UI. This way, you can impose restrictions on how rich you actually get in Cities: Skylines.
Can I Use Cities: Skylines Cheats on Console?
Due to the nature of the cheats in Cities: Skylines, only some of them are able to use on console. The in-built cheats from the Content Manager screen are all available. However, there's no way for you to enable the developer UI in-game, meaning the wider selection of cheats are unavailable to console players.