Look, I would never force EA to omit its sports lineup just to spare me the boredom. Some gamers enjoy Madden , and I'm not the center of the universe – I've accepted that now. Thankfully, EA offers more than just sports games, so I've devised my grading scale accordingly.
Did I fall asleep before or after the sporty bits? No? Good EA! Yes? Bad EA!
For the past two years I've fallen asleep before or after the sporty bits – why it wasn't during is a mystery even to me. But this year is different, because we might see some actual f***ing gameplay for Mass Effect: Andromeda . The ball is in your court, EA!
Introduction
The show begins approximately 8 minutes late. The words "play" and "rebel" appear on screen – clearly the buzzwords of this presentation. CEO Andrew Wilson kicks off the show. "We could never give you everything you want in 60 minutes," he says, and proceeds to give us an outline of the presentation. Titanfall 2 , Madden 2017, Mass Effect: Andromeda, FIFA 17: The Journey , a sneak peek at various Star Wars games, Battlefield 1, and more. After the conference, EA will also broadcast the first live 64-player multiplayer match of Battlefield 1 .
Titanfall 2
Vince Zampella of Respawn Entertainment takes to the stage to show off Titanfall 2 , which is coming on October 28 to PlayStation 4, Windows PC, and Xbox One. The coolest highlights of the trailer include a solider flying directly into a mech suit via jetpack, and then another solider kicking his enemy in the face midair. But here's the big feature: single player! Respawn concludes its presentation by showing off a separate trailer for the single player campaign. I noticed that the mech suit is sentient and capable of assisting the main character. If E3 2015 was the all about dogs, then will E3 2016 be all about mech suits? Tune in to Cheat Code Central's E3 coverage to find out!
Madden NFL 2017
I can confirm that the Madden NFL 17 trailer fits the theme of play . Playing is, in fact, something both gamers and athletes do. Not sure if it fits in with the theme of rebel , though. Sports operate under strict rules, after all, but I digress.
Peter Moore discusses the series' connection to e-sports.  He announces new competitor modes: challenger, premier (large-scale events to be hosted with partners), and EA major events (run by EA on a global stage with the potential to earn big prizes).
Next, EA shows off a trailer of two of Madden's best players, and then follows up by bringing 8 of them up on stage – all of whom will compete in a tournament at E3. Peter Moore takes the stage again and offers $1 million in prize money throughout the year, which seems like a good plan to entice players to keep playing.
On a side note, I know that I'm guilty of ridiculing sports games unnecessarily, but one of the players does show up on stage with a broken arm. Even though I'm not interested in e-sports, I'm interested in seeing how it grows, and I can't help but admire the dedication these players have displayed.
Mass Effect: Andromeda
Bioware's Aaryn Flynn explains that the next entry will take place outside of the Milky Way Galaxy, where this time we are the aliens. In Mass Effect: Andromea , Bioware promises "more freedom than we've ever given players in a Bioware game," though the presenter gives no specifications as to how. Millions of years into the future, a crew onboard the ship Andromeda embark on a mission to find a new home for humanity. The footage seems to be mostly CGI, but at least it displays some exotic flora and fauna. A woman wakes up near the end of the trailer, sighs in relief, and says, "We made it." Mass Effect: Andromeda will give players the option to choose between a male or female protagonist, but I think it's great that they let the latter star in this trailer.
Anyway, that's the end of the cinematic trailer. Now if EA will invite some of Bioware's developers to show off the game onstage.
FIFA 17: The Journey
(Wait, that's all of Mass Effect: Andromeda we're going to get? Aww.)
Peter Moore briefly confuses my mere American mind when he says football again. "Oh God, please don't show more Madden !" Then I realize he's talking about the version in the UK – the one we refer to as soccer that has players actually use their feet to kick a spherical ball. How silly of me!
The focus of the presentation is the story mode. A fictional footballer named Alex Hunter takes the stage. The dialog in the trailer suggests he is also the main character of the single player campaign. Players will get a glimpse of Hunter's life on and off the field. As with the rest of EA's lineup, FIFA 17 utilizes the Frostbite engine, and will feature dialogue options similar to Mass Effect . The game will launch in North America on September 27, 2016. I'm interested in this one, because while I'm aware the last game also featured a story mode, I'm curious to see how much it's improved in 17 .
EA Originals and Fe
Patrick Söderlund briefly reminisces on the beautiful platformer Unraveled , which they showed off during last year's conference. At the same time, a notice appears on the bottom of the screen, which promises gamers footage of Battlefield 1 in five minutes – as if to assure us that EA won't dwell too long on the cute stuff.
He announces EA Originals, a program designed to assist small developers.  To usher in this program, a representative from Zoink Games announces Fe. It's a 3D platformer about exploring our relationship with nature. Fe does not feature dialog. Instead, the only language is music, and learning each individual creature's song is the key to progressing.  The representative promised that Fe won't hold anyone's hands, and aims to scare, amaze, and delight. It certainly does look beautiful, so it's ok, EA – you can dwell on the cute stuff just a little while longer if you'd like.  I won't mind.
Star Wars
Jade Raymond takes to stage to talk about Star Wars . I consider this part of the presentation to be jumbled mess. I know that a slew of developers including DICE, Motive, Respawn, Capital Games, Visceral, and Bioware are working on Star Wars games, but I couldn't tell you what the specific titles are – at least based off what EA showed onscreen. We know that the sequel to Star Wars: Battlefront is in development, but we've expected that. We know Amy Hennig of Uncharted fame is writing a Star Wars game, but the only footage of her project we see is of a man with his back turned towards us. More content will be coming to Battlefront and The Old Republic , but we already assumed that.
Battlefield 1
Ah yes, Battlefield 1 : the one that we've all been waiting for. The cinematic trailer is brief. Apart from the planes, tanks, and blimp moving at blinding speeds, the only thing I can recall is a man shooting his gun directly next to another soldier's ear. Ouch!
As a reminder about the livestream of the 64 multiplayer mode stream, a man with a microphone asks Jamie Fox and Zac Efron if they are excited to be there. They show zero enthusiasm for the match. They could only muster a half-assed salute, as if indicating they are only physically there. Mentally, I can only assume they are either at one of the upcoming E3 parties or Ubisoft's press conference.
Then EA shows off the same trailer again with a bit more footage tacked on to the end. Unfortunately, it was still mostly cinematic footage. We do know that taking over the giant airships will be a key component to the matches. Horses and motorcycles are also in the game, but after seeing a canon blow up a man on his horse, I'd personally rather pilot a plane. The trailer ends with an incredible scene in which several pilots take out a blimp.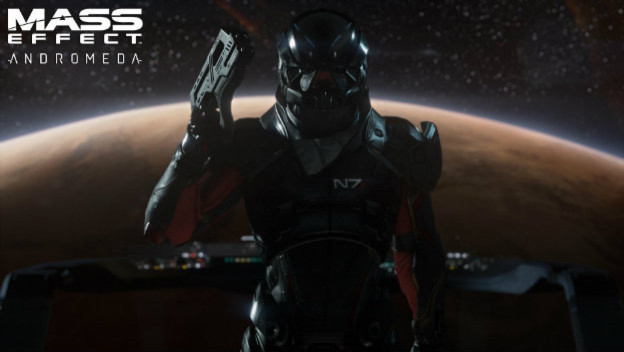 Final Thoughts
I did not fall asleep before, after, or during the sporty bits, but I think that's because EA was wise to include them in between their other titles. So good on EA for that (I think they did the same thing last year)! However, I still think EA relies too heavily on cinematic trailers.  I would have loved for them to show off the gameplay more in depth, but I realize time is of the essence. And as with past E3s, I never felt surprised by anything EA showed off because, well, most of the surprises have already been spoiled for me. It was a decent press conference, but hopefully next year EA will put together a stellar presentation complete with variety and surprises.
BE SURE TO CHECK OUT CHEATCC'S EXCLUSIVE HUB FOR ALL YOUR E3 2016 NEWS AND INFO, LIVE FROM THE CONVENTION FLOOR. CLICK HERE!