The air is abuzz with excitement for the release of Grand Theft Auto 6. There isn't an exact date yet or really any confirmed details, but that doesn't matter. Simply knowing that a game is in production is all the information fans need. In the meantime, there's plenty of speculation, with fans even using the details released in the 2022 hack as the basis for full-character designs for the new game. While talk and predictions are fun, they don't fill in the void for playing a Grand Theft Auto game. 
GTA Online
Luckily, we still have Grand Theft Auto Online. GTA Online started shortly after the last main game release of Grand Theft Auto 5 in 2013. Since then, it has stayed relevant and is still widely played today. It's staying power is partly due to it being an ever-unique GTA experience as you play with unpredictable, live players. It's also because of the vigilance and consistent updates to the game by developer Rockstar North.
While Grand Theft Auto 5 is still very playable, it is a game from ten years ago. It was developed for release on the Xbox 360 and PlayStation 3, both from two generations of game consoles ago. GTA Online provides a way to step into your GTA world but with the added chaos of other players to keep it interesting. Not only do they add someone to play with, but it's also someone for you to display your GTA cars, clothes, and weapons. 
Gotta Have Cash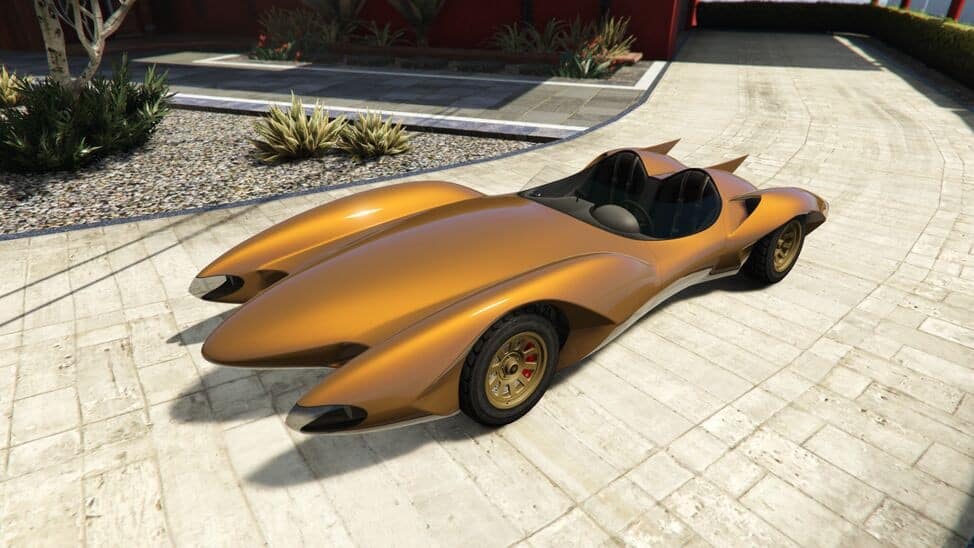 New additions to these categories, as well as discounts on current but expensive items, are added to the game in the consistent updates that players can purchase. Collecting all those desirable items to use, customize, and show off in the game costs a lot of in-game money. For example, the Declasse Scramjet, which doesn't even make the top ten most expensive buys list, will cost you $4,000,000.
The Scramjet is essentially the Mach 5 from Speed Racer and allows you to launch yourself through the air on a fast car equipable with weapons. It's certainly a coveted and worthwhile expense, but it will take some work to save up to buy it. Saving up means finding ways to earn money.
Heists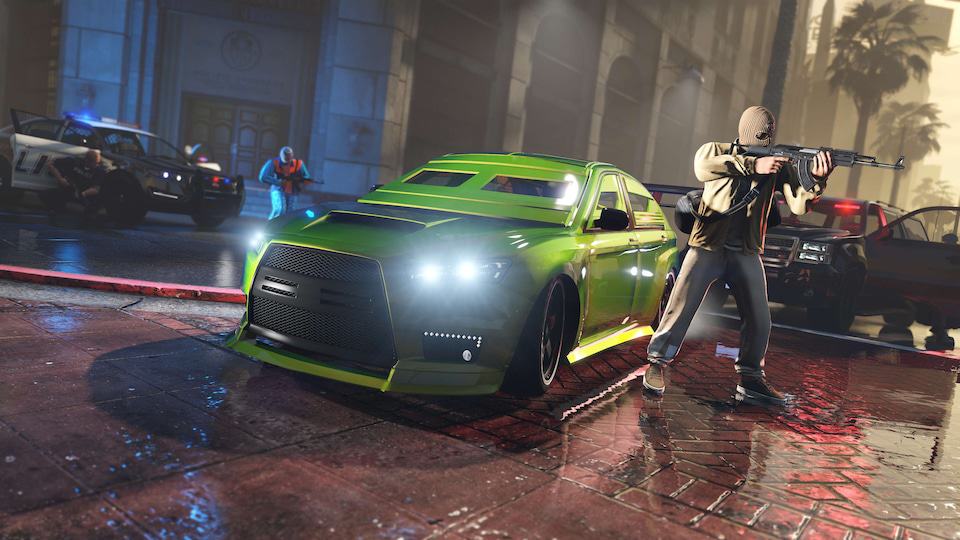 The Heists, a major part of the online experience, are one way to earn money. These heists force 2 to 4 players to work together on a series of setup missions leading to a final big mission. These heists are similar to the ones in Grand Theft Auto 5 but add in the live team aspect. There are eight total heists, and each mission earns money that can be divided up among the participants. The Heists are repeatable and have varying difficulties and payouts accordingly.
All Heists and their payouts when completed on their easiest level:
The Prison Break – $350,000
The Fleeca Job – $100, 626
Series A Funding – $353,500
The Humane Lab Raid – $472,500
The Pacific Standard Job – $750,000
Cayo Pericio Heist

Sinsimito Tequila – $900,000
Ruby Necklace – $1,000,000
Bearer Bonds – $1,100,000
Madrazo Files – $1,100,000
Pink Diamond – $1,300,000
Panther Statue – $1,900,000

The DoomsdayHeist

The Data Breaches – $975,000
The Bogdan Problem – $1,425,000
The Doomsday Scenario – $1800,000

Diamond Casino Heist

Cash – $2,115,000
Artwork $2,350,000
Gold $2585,000
Diamonds $3,290,000
Got To Make That Money To Buy Stuff
There are plenty of other ways to make money as well, such as buying businesses or facilities and using their different outlets to make passive income. However, these options also require money to set up, which will take time to earn through other methods. Payphone Hits and their bonus requirements are one way to make, on average, $85,000 per hit pretty quickly.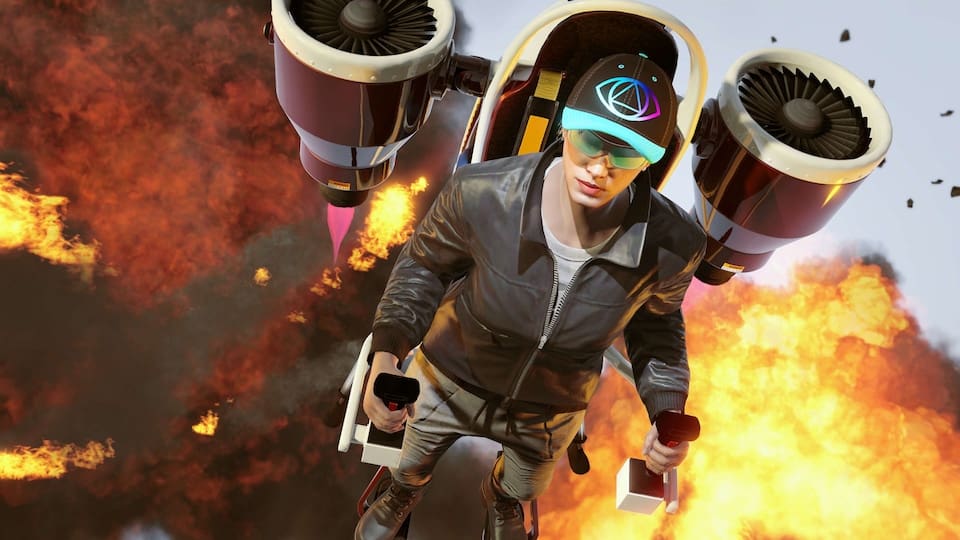 Remember, though, while you're pulling off these Heists and Payphone Hits, you'll be working from the ground up and may not have all the best that money can buy to do them with. With Heists, you can earn more for completing them, but you will have to increase the difficulty. Completing these on their hardest may also prove difficult without excess money to purchase all the tools and goodies you need. 
What Are Shark Cards?
Luckily, there is an answer, though it may not appeal to everyone. This solution also follows the non-traditional way of earning money in GTA and instead purchasing it. Online Shark Cards were introduced not long after GTA Online was released in 2013. The cards, which are microtransactions, originally debuted as Maze Bank cards.
The cards are set at different tiers and provide you with a way to get in-game money using real money. You simply purchase a tier level for the amount you want, each appropriately named after a different size shark online. The money is then instantly deposited in your character's bank account.
| Tier Level | In-game money | Price |
| --- | --- | --- |
| Tiger Shark Cash Card | $250,000 | $4.99 |
| Bull Shark Cash Card | $600,000 | $9.99 |
| Great White Shark Cash Card | $1,500,000 | $19.99 |
| Whale Shark Cash Card | $4,250,000 | $49.99 |
| Megaladon Shark Cash Card | $10,000,000 | $99.99 |
This system is an easy way to get money and instantly get into the game at any level you want. Imagine instead of working for a whole day earning money for that super fast, fully equipped jet you want; you can start your game by just purchasing it straight up. This option reduces stress and adds value and more instantly fulfilling playtime. 
Did GTA Jump the Shark (Cards)?
The cards are even advertised on the in-game radio in GTA Online. The ad uses some persuasive language to sell the cards and mentions some of the tiers. It also mentions some Shark Cards that don't exist. The radio commercial existed in the game before the Online Shark Cards were actually created and made available for purchase.
The radio ad says:
"In the sea, there are big fish, and there are little fish. The same is true on land. But which are you? Isn't it the time to define yourself? At Shark, we have different Shark credit cards based on your level of insecurity. Let your credit card color define you. Go on a shopping spree with the Red Shark card! The Great White Shark is a beast of a card! Everyone in the restaurant will see it and know you are the ultimate predator. Tiger Shark is for the flamboyant spender. The Bull Shark – for the violent, aggressive predator who hunts in all kinds of environments. Or there's the charitable Basking Shark, the card for the slow-moving liberal with no teeth. Shark – for the apex predator."
A Pricey Option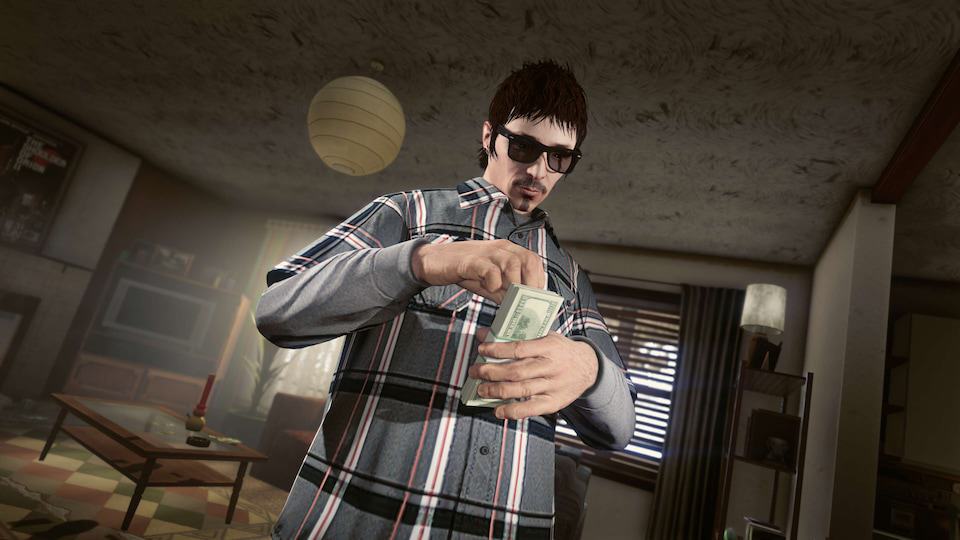 This method does have downsides, though. The Online Shark Cards cost substantial amounts of real money for a microtransaction, and the in-game funds you purchase are not useable in the story mode. The tiers' costs begin small but get all the way up to $99.99 for a single purchase!
For an example of how the transactions stack up, the lowest tier provides you $250,000 in-game and costs $4.99. While $5 isn't a lot of money, remember the price for the Declasse Scramjet is $4,000,000. This means buying just the Scramjet in-game would cost an actual $80.
These cards are an additional charge on top of what you initially paid for Grand Theft Auto 5 and your online service to play GTA Online. It should also be noted that even GTA+, the premium online membership, does not include any funds to spend in-game. 
Backlash
The cards do have some critics among GTA players. The general complaint is that Rockstar has profited from players purchasing in-game funds for their ten-year-old online game instead of making and releasing a new game. So interestingly, what started as a joke became a significant income for Rockstar and a way to skip a lot of in-game playtime. Now that we know GTA 6 is coming soon, it'll be interesting to learn if the use of the Online Shark Cards decreases. 
To get a Shark Card, simply go to the Rockstar Store, and you can review the options and make your selection. Grand Theft Auto Online is available for Xbox 360, PlayStation 4, Xbox One, Windows, PlayStation 5, and Xbox Series X|S.