I don't think anyone would argue with the notion that the video gaming landscape is a man's world. While the feminine influence is no doubt on the rise, we still find ourselves in a world dominated by the male ego; I'm not just talking about the real world gamer either. The video game industry tends to feature a predominately large portion of male heroes vs. heroines, even given developments in recent years. However, that's not to say we don't appreciate it when a gorgeous female character does grace our screens, as I'm sure I speak for us all in saying it's a wonderful change of pace. In fact, 2014 saw quite the eye candy of strong, yet sexy bombshells grace our consoles. In honor of them, let's take a look at the top ten femme fatales who were both dangerous AND easy on the eyes!
Maya – Killer Instinct: Season 2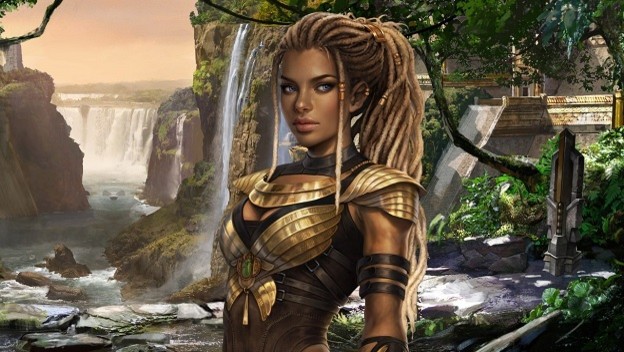 This Amazonian brings beauty and strength together in the most bone-crushingly awesome combination possible! After making her debut in the sequel to the original 1993 arcade classic, she returned in Season Two of the Xbox exclusive Killer Instinct. The loin cloth alone is worth taking a beating! Ccccombo Breakerrrr!
Amanda Ripley – Alien: Isolation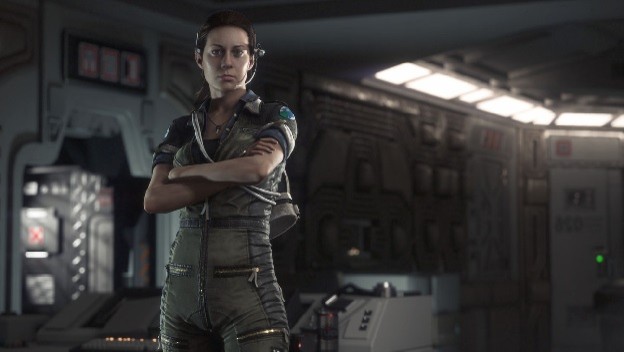 Here we have a perfect example of how sexy doesn't always have to be clean and pristine. Sometimes, down and dirty can be just as hot! Amanda Ripley continues her mother's legacy of kicking alien ass and looking good doing it in this follow up to the original 1979 film. Seems like there must be something in the Ripley gene pool!
Princess Zelda – Hyrule Warriors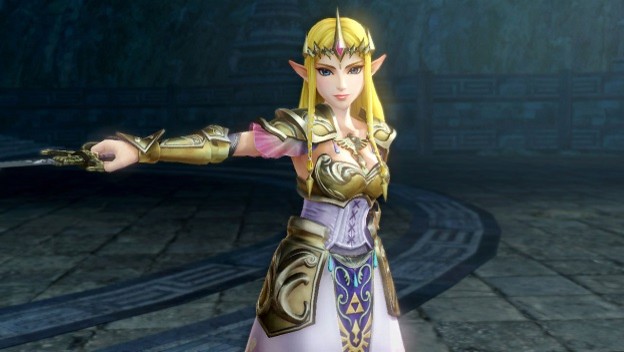 Traditionally, the franchise's name sake has not exactly been the most formidable character. Much like her Mushroom Kingdom counterpart Princess Peach, Zelda has required saving more often than not in past adventures. But that all firmly changes here. No longer do you find a shrinking violent, but a fierce warrior that could likely best Link on the field of battle with ease.
Zero Suit Samus – Super Smash Bros.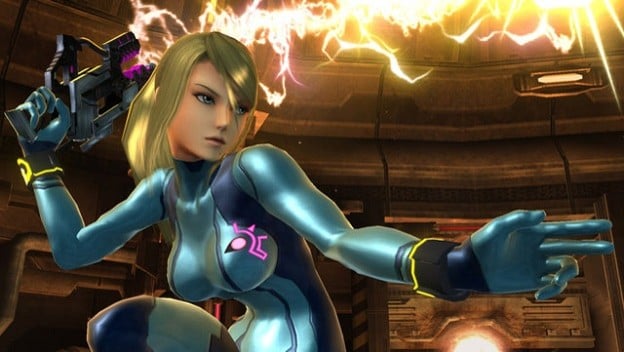 From the moment she slid off her 8-bit mask and revealed that the most epic sci-fi hero of the NES era was actually a woman, we fellas have been a bit obsessed. This year she returned to kick some of her fellow Nintendo mascot's keisters, in true Metroid fashion, no less. All while sporting her original blue zero suit that fans fondly remember from her old school exploits.
Leliana – Dragon Age: Inquisition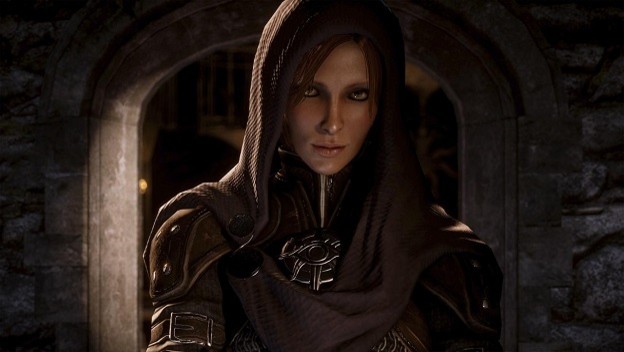 We've had a long and storied past with Leliana in previous Dragon Age games, yet her appeal never seems to wane (at least not in my humble opinion). Yes she's cute and has a certain allure which draws us in, but the fact her past is littered with heartbreaking loss and betrayal only adds a vulnerability people can't help but connect with.
Poison – Ultra Street Fighter IV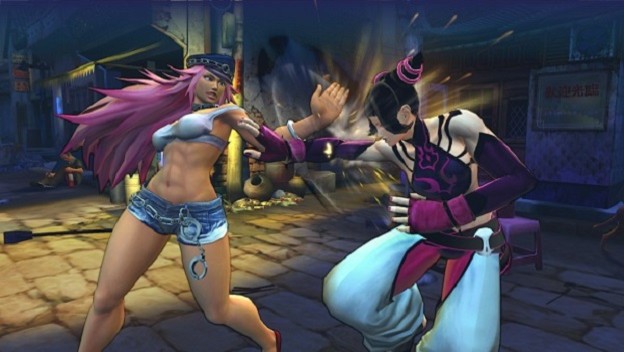 Normally I'm not a big fan of how the Street Fighter series is systematically driven into the ground with one updated release after another, but, in this case, I'll make an exception. The buxom Poison from Final Fight was added to the roster along with four other fighters upon the "Ultra" edition's drop earlier this year, illustrating that Chun-Li isn't the only one with legs that can roundhouse-kick her way into our hearts.
Abigail Walker – inFAMOUS: Second Son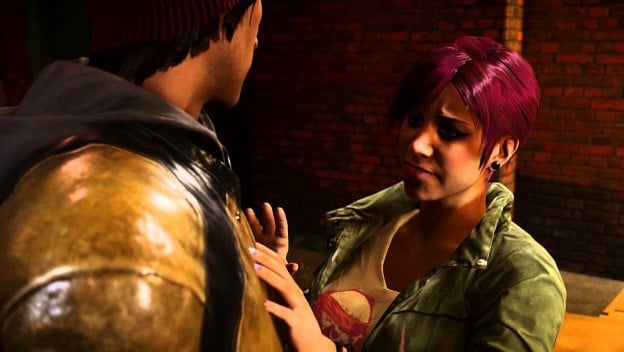 I'm going to go ahead and throw this out there – Abigail could be the cutest sidekick we've ever seen. I mean, sure, Dick Grayson looked great in those green tights of his, but Ms. Walker just has a charm all her own. She even takes the lead role in DLC for Second Son later, proving she's got the stuff on all fronts!
Lara Croft – Multiple Tomb Raider Games This Year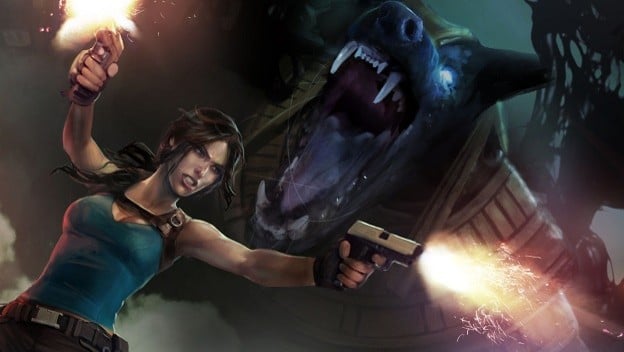 What would a "hottest girls of gaming" list be without everyone's favorite Indiana Jones knockoff? Lara has always been the object of player's affection (and by affection I mean horniness), and she remains as such to this day. From the Definitive Edition of her 2013 reboot, to the smaller, yet equally entertaining, Temple of Osiris (which came out on December 9th), it's clear she's still got it!
Ellie – The Last of Us Remastered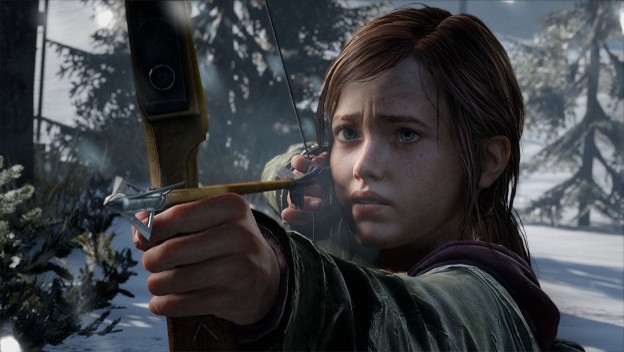 OK, just calm down…we're not a bunch of sickos over here. Believe me when I say we're using the term "hot" in the strictest of non-sexual ways here. Ellie showcases how a protagonist doesn't have to be a hulking, 200 lb space marine to make an impact. She's engaging, smart and everything a hip, young girl aspires to be…rolled up in one wonderful little package! The remastered version from this summer reminded us of that!
Bayonetta – Bayonetta 2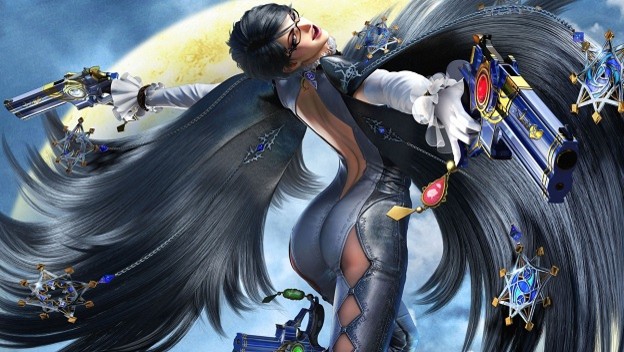 As they say; beauty runs only skin deep. Fortunately for Bayonetta, she's absolutely stunning inside and out! In addition to her radiant exterior, Bayonetta is simply a joy to watch in motion as she strings together a symphony of devastation on screen. There comes a time when style itself far outweighs that of the physical, which is exactly the case we have on our hands here.
Even though your picks may not have made our list, I think we can all agree that 2014 was a great time for girl power in gaming. Here's to the New Year and all the female persuasion has to offer in the coming months. If those listed above are any indication, we men better hold on tight – the age of the gaming girl…excuse me…woman is upon us. Hear them roar!