I will never get sick of looking at cosplay. So much hard work and love goes into each and every one. It starts with a character, and I know this part of the process well. You see someone awesome and you just can't help but think, "I want to be that person!" If there's any one video game that cosplayers have this moment with, it's probably League of Legends . The MMO from Riot Games has 134 Champions currently, so there are plenty of characters to choose from as far as cosplay is concerned. With that many choices, it was incredibly difficult to narrow it down, but here are our seven favorite League of Legends cosplays.
Image Credit: Morgana Cosplay
Cover Image Credit: Cloud City Photography
Boneclaw Shyvana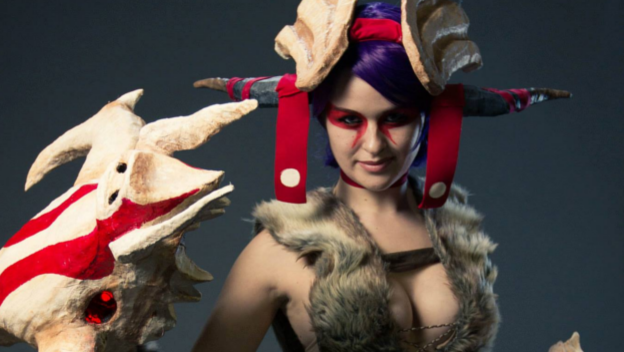 Shyvana, the half human and dragon warrior, looks ready to do battle in Ashari Cosplay's boneclaw armor version. With lights in the sullen sockets of the dragon, it's clear that this cosplayer has an eye for detail. The rest of the costume is perfectly curated to match the original character, and I couldn't love it more.
Image Credit: Ashari Cosplay
Jinx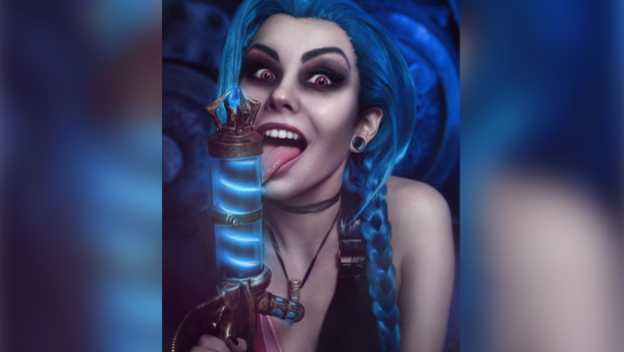 Next up we have Jinx. The cosplayer in question here goes by ShlachinaPolina on DeviantArt and she's done a fantastic job at capturing the criminal's manic personality. All of Shlachina's photos of her Jinx cosplay are unified by the same crazy eyed look that we know and love from the original character.
Image Credit: ShlachinaPolia DeviantArt
Thresh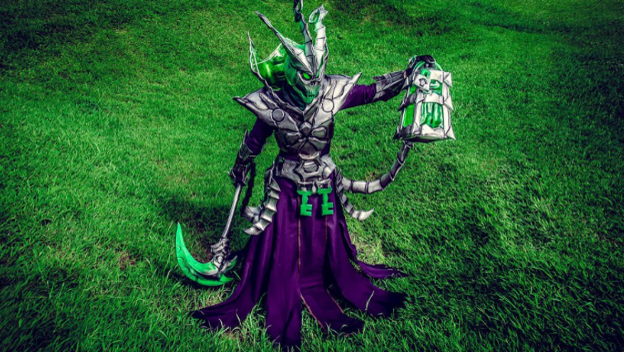 You would imagine it would be very difficult to pull off a costume that involves on ethereal type character, and yet some people like Darkgodmaru manage to pull it off flawlessly. Their version of Thresh, the Chain Warden, looks more like a figure created for the game than a real-life character. The glowing green around the head and neck give it that whispy appearance that is crucial to the look.
Image Credit: Darkgodmaru
Darius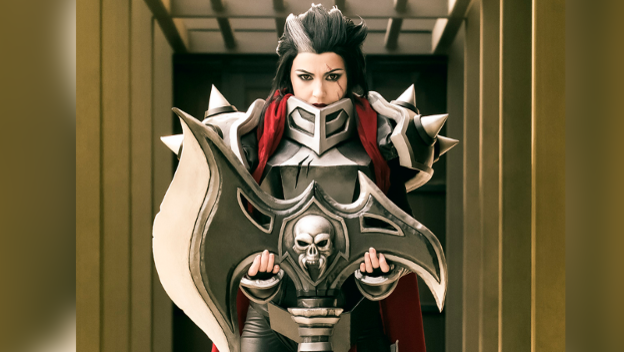 I'm a big fan of crossplay in both directions. This Darius is proof that, when done correctly, it can be awesome. Jynx Art & Cosplay has marvelously translated the Hand of Noxus into a more feminine form. The armor is on point, and that axe is centered in the image to show off the intense level of craftsmanship devoted to it. This is one costume that would definitely stop me in my tracks at a convention.
Image Credit: Jynx Art & Cosplay
Wukong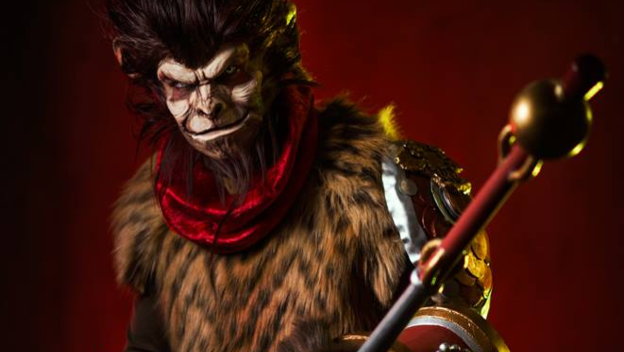 Half human characters are generally some of the most impressive cosplays, since it can be extremely difficult to mask human features with that of an animal's. At the least, attaching faux fur or hair to one's face for realism can go either really right or really wrong. In Akaiatana Cosplay's instance, they pulled it off fascinatingly well. Wukong is there in the flesh as far as I'm concerned, and it's fantastic.
Image Credit: Akaiatana Cosplay
Annie and Tibbers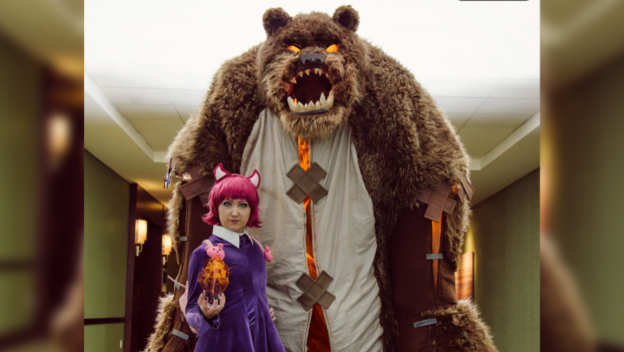 The top two places on our list of best League of Legends cosplays was a very close choice. At number two, we've got probably one of the most unexpected cosplays. While this may be two people, it's listed as one because where would Annie be without Tibbers and vice versa? I can't even begin to comprehend how that monstrousity was constructed, let alone worn around a convention. So bravo to these creators!
Image Credit: Tailstastic & Titanesque Cosplay
Nami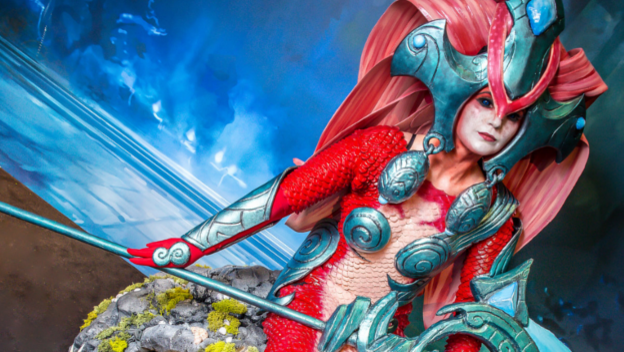 In our number one spot on our League of Legends cosplay list is Nami in koi form. The fact that this is a full body costume is already worth applause. That must be super difficult to get on and off, then once on it's probably hot as heck in there! Not only that, but the weapon and helmet created for Nami is equally beautiful and detailed. It also appears that the rock she is sitting on allows the cosplayer the ability to move throughout the convention floor. It's probably safe to say they seat themselves somewhere and enjoy people watching, rather than walking around. Either way, this Nami is the best on our list.
Image Credit: Nereide Cosplay