HyperX is a company known for making quality headsets. It's been doing so for both PCs and consoles for quite a while, delivering the sort of peripherals, durability, and care from a manufacturer that goes ahead and charges $100 per item. We know it's something good. Especially the Cloud line, which has been giving PC gamers something to rely on since 2014. Which is why everyone should be super enthused about the HyperX CloudX, because it's giving people the Cloud performance they expect for their Xbox One.
The HyperX CloudX has many of the basics you expect from a $100 wired headset. It's designed for comfort, for instance. The ear cushions are made of memory foam, with interchangeable leatherette or velour covers. You can go with the fabric you prefer, as the leatherette is better at noise canceling and the velour is more comfortable.. They go over the ear as well, so it isn't uncomfortable or awkwardly placed on your head. The frame is aluminum, so it's light, but also sturdy. It even has a hard carrying case, so nothing will happen to it, should you take it with you to an event.
It's the internal mechanisms that set it apart. These have 15Hz-25,000Hz frequency response, dynamic, 53mm neodymium magnet drivers, 60 Ω impedance, and a 98dBSPL/mW at 1kHz sound pressure level. It's a hiFi capable experience that can perfectly offer low, mid, and high tones. You'll only hear what you want to hear, and it'll sound perfect. It's exactly the sort of range you need for enjoying games with lots of things happening at once, like first-person shooters. Yet, it's also intricate enough to convey the sorts of nuance you'd need from quieter experiences and more artsy RPGs and indie games.
The HyperX CloudX microphone, which is detachable, is also designed to work around you and your needs. It's an actual boom mic with positioning accommodation. It has uni-directional and noise-canceling technology, so the people you're speaking with only hear you, and offers a 50Hz-18,000Hz response. Its sensitivity is 39dBV (0dB=1V/Pa,1kHz). All of this basically means when you speak, it will pick up on everything you say, but it won't catch any incidental noise around you. If someone else happens to be in the same room or there are things happening outside the house, the mic should focus on and capture only your voice.
There's one more important point to consider. HyperX has Microsoft's support. Lots of headsets are out there. Companies put them together for consoles and computers all of the time. Microsoft actually tested the CloudX headset with its Xbox Elite Wireless controller and other models, saw how well the system worked, and approved it. That means this is an officially licensed headset. That little extra assurance makes it easier to invest that sort of money into this accessory.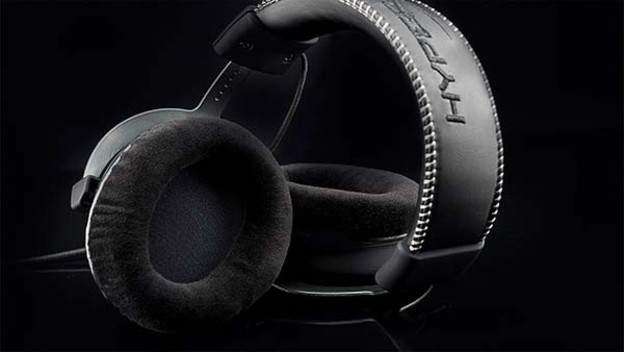 But don't look at the HyperX CloudX as just an Xbox One headset. While it is an officially licensed product and geared toward people who have the console, it's capable of other things. It has a standard 3.5mm connector and works with consoles, mobile devices, and windows PCs. It even has a 2M PC extension cable, to offer a little extra freedom and range of motion when you don't have it plugged into an Xbox One controller and decide to use it for other things. It's an investment that works across multiple platforms.
The HyperX CloudX is a product from a reliable line that's gone through the sorts of testing and checking you wouldn't expect from a third-party product. Microsoft has gone ahead and looked at it, and even decided that it approves. This is something that'll keep you capable and comfortable at all times, whether you're using it as intended on an Xbox One, or putting it through its paces with other systems and devices. You'll see for yourself what it's capable of, since it's coming out this year.