Publish Date: Thursday, September 3, 2020
There are certain companies that have reputations. You know Turtle Beach has you covered for headsets. PowerA is a name on a bunch of affordable controllers. With Logitech, there's a wider range of items people can trust. The company's known for things like keyboards, mice, headsets, and accessories. Basically, it can be a gamer's dream. And, if you need new stuff, their latest accessories will hook you up, while bringing a much-needed splash of color into our dark, unlit offices and game rooms (instead of the usual white and black motifs). If you wanna play the rainbow, you'll love their new G-Series Color Collection line. Let's check them out!
G733 Lightspeed Wireless RGB Gaming Headset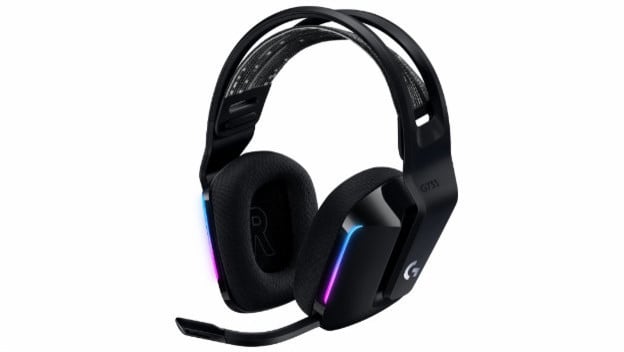 Headsets aren't just for play, they can be for work too. Logitech has been known for supplying durable and stylish ones for years, and the G733 Lightspeed Wireless RGB Gaming Headset is the latest (and potentially greatest). It's $129.99 and can work with a PC or PlayStation 4. It supports DTS Headphone:X 2.0 surround sound, has Pro-G drivers for when the bass drops, has a 29 hour battery life if you don't have its RGB lighting on, and can work from 20 meters away from whatever you're using it with.
As for convenience, it's got a great mic built into it too. It uses Blue VO!CE tech, for one. It can work with G Hub for customization for another. It's Discord certified, for when you're talking with folks through the app. Also, if you don't need it, you can just remove it.
Also, as the RGB in the name suggests, it's stylish. It has Lightsync RGB lighting. You have presets, of course, but you can also go real cool by connecting with G Hub to choose which of the over 16.8 million colors and animations are used.
G915 TKL Tenkeyless Lightspeed Wireless RGB Mechanical Gaming Keyboard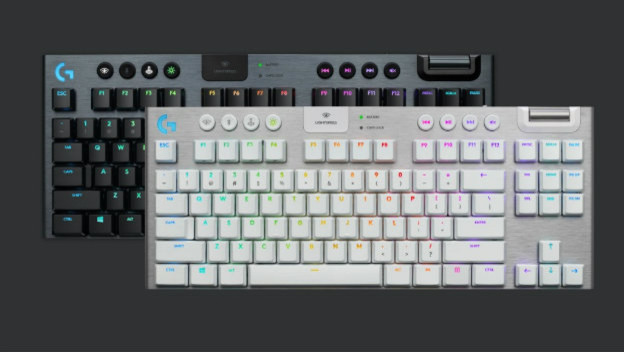 Okay, this one's name is quite the mouthful. Logitech, which has been known for keyboards since forever, released the $229 G915 TKL Tenkeyless Lightspeed Wireless RGB Mechanical Gaming Keyboard in June 2020.
This is a compact, but professional gaming keyboard with 1ms report rate and low-profile GL Switches that are designed to let you be faster while you work or play. You can even choose between GL Clicky, GL Linear, and GL Tactile switches to get the feedback you want or need.
The G915 TKL Tenkeyless Lightspeed also can help eliminate clutter. Lots of cords gets annoying, and going wireless stops that. It's designed to be convenient and sturdy, for whenever you need it. You also have the 16.8m lights, just like the headset, which have presets and can be customized with G Hub.
Logitech G203 and G305 Gaming Mice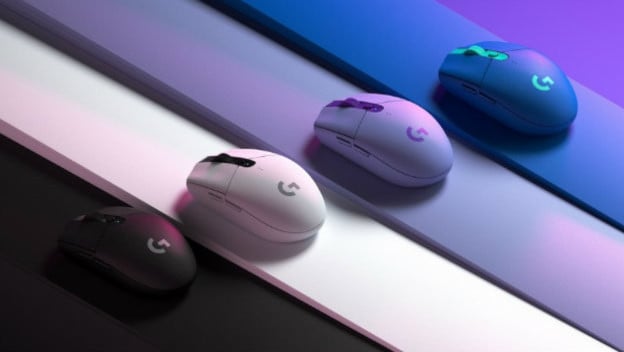 Mice are essential if you have a computer. Sure, if you have a laptop you can maybe get away with using a touchpad for general browsing or light work, but you need a real mouse for actual work or gaming. Logitech is great about that, with items like the $39.99 G203 Lightsync Gaming Mouse and $59.99 G305 Lightspeed Wireless Gaming Mouse .
With the G203 mouse, you have your basic wired mouse that can cover your every need. It has up to 8000 DPI, to make sure you're fast, accurate, and consistent. It can have 1000 reports per second, ust in case you're somehow that fast. There are six buttons, with ones you can program with macros in G Hub to suit your gaming or working needs. Also, you can use G Hub to adjust its RGB 16.8m lighting options.
The G305 mouse is the the more elite model. First, it's wireless with a 250 hour battery life. (If you're not actively using it, it can even last 9 months.) It has 1ms response time, a High Efficiency Rated Optical sensor, and has up to 12,000 DPI sensitivity. It's 10 times better than the older models, letting you game without lag for extended periods.
Headset Straps and Mic Covers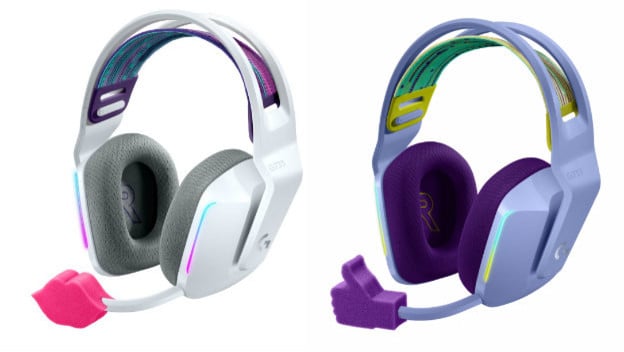 Sometimes you need a bit of whimsy in your life. Logitech has that covered too. You can get accessories to dress up your headsets, making them more customizable and helping you stand out in case you're at an event or friends where multiple people might have similar styles. With a $9.99 G733 headset strap or $9.99 set of five mic covers , you're good.
The mic covers are the all purpose items. They fit any 6-13mm boom mic and are designed to dress things up, protect it from stuff like spit, and perhaps even keep you from sounding a little too loud. Each one is made of foam, and the set of five gives you a Blue Heart, Yellow Star, Pink Lips, Purple Thumbs Up, and Mint Mustache design.
The G733 headset straps are a little more specialized, since they're reversible straps designed to add a little more cushioning and style to the new model. There are five different colors available, with some coming as defaults on different colors of the headset in addition to being sold separately. (So if you get the White G733, you get Purple Glitch. G733 Lilac comes with Lime Glitch. G733 Blue has Mint Glitch. G733 Black comes with Black Glitch.) The one color only available on its own is Orange Vector.